Resource Center
Industry insights and additional resources on all aspects of our services.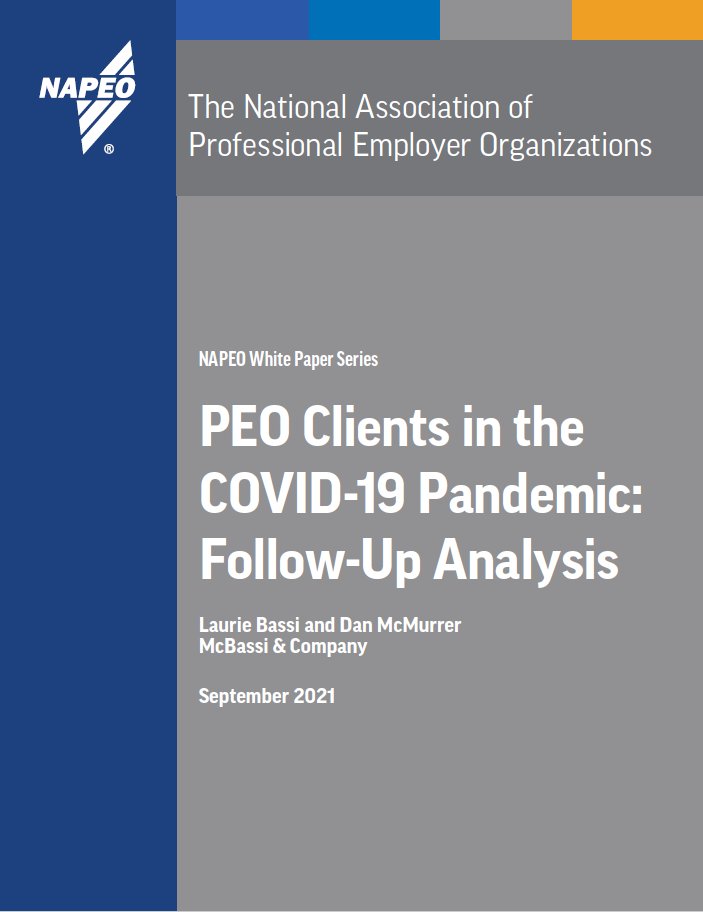 PEO Clients in the COVID-19 Pandemic: Follow-Up Analysis
This white paper explores the effect that PEOs have had on business outcomes for their clients over the course of the pandemic to date, building on findings in the 2020 NAPEO white paper that undertook a short-term analysis of PEO impacts during the initial months of the pandemic.
In particular, this paper explores how PEO clients have fared from early 2020 through July 2021 across a range of different measures in the following broad categories:
Business operations
Changes in employment
Success in accessing major government support programs
Learning About Workers' Compensation Insurance
In this podcast hosted by The Pest Posse, David McBride of BBSI Camarillo talks through the in's and out's of workers' comp insurance including coverage requirements, the ways it differs from company-provided health insurance and more.
Employee Retention Credit (ERTC) Webinar
An overview of ERTC basics including employer eligibility, qualified wages, how to claim, and other provisions under the CARES Act.
Content courtesy of NAPEO.