Our dedicated local team of experts is deeply rooted in our community, offering personalized support to business owners facing the everyday hurdles of human resources and payroll processing. Beyond these fundamental services, we bring a local touch to human resources consulting, safety and risk advising, and strategic business planning – all while keeping our prices pleasantly affordable.
As a team, our commitment lies in forging strong connections with our community and clients. We stand ready to meet you where you are, and assist you in reaching your business goals. We're eager to understand your unique identity, your current situation, and the challenges you encounter. With this knowledge, we'll collaborate with you and your team to drive your vision of success forward.
Interested in learning more?
Give us a call or send us an email, and let's schedule a time to talk.
"BBSI has proven to be the perfect choice for our growing company. After being purchased, we were faced with finding new payroll services, benefit options, as well as additional services such as HR and Safety. BBSI was by far the most responsive group we dealt with. The team we were assigned were not only responsive, but pro-active in getting our employees enrolled and onboarded in a fast-track situation. Our transition to BBSI has been smooth and the processes through BBSI are not time intensive. Very user-friendly, and if there are any bumps in the road, the team is there to get it cleared up expeditiously."
"I am grateful for the referral to Dave Wills for these services our growing small company needed. He was very forthcoming and patient with all the questions we brought to him. I would highly recommend Dave and the BBSI team to any company looking for any of the services BBSI provides."
- Tina S., Emerald Site Services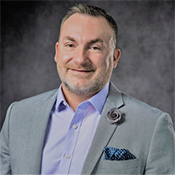 Jason Williams
Vice President of Market Development
Jason Williams is Vice President of Market Development at BBSI, where he plays a pivotal role in shaping and advancing the company's market strategy. With a wealth of experience and expertise in the field, Jason leads the charge in identifying opportunities for our clients, while providing growth and innovation. Jason's dedication and vision contribute significantly to the company's ongoing development and achievements.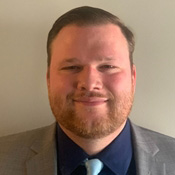 Dave Wills
Market Development Manager
Dave Wills boasts more than a decade of experience in Human Capital Management. His passion for collaborating with business owners and partners is a driving force behind the growth of BBSI Chicago. He is husband to Erin Wills and takes pride in being a father to four children, Gavin, Danny, Charlie, and Morgan. Dave is an avid fan of the Chicago Cubs, Chicago Bears, and North Carolina basketball. When he's not cheering for his favorite teams, he enjoys reading, watching movies, mastering the art of grilling, and finding relaxation through playing guitar.