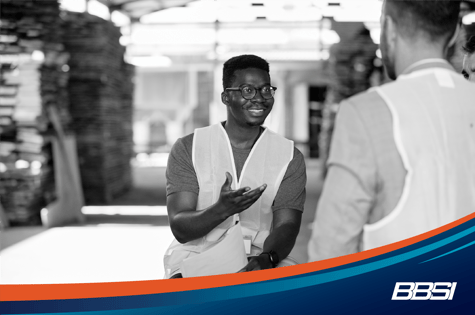 What is a PEO?
You walk into the office at 7:00 a.m. and turn the lights on. It's early, and you're the first person there. But you like it that way because it's quiet enough for you to get through some emails before your 8:30 strategy meeting with senior leadership.
You're looking forward to the meeting. You know it's a great opportunity to pick the brains of your most ambitious leaders and come up with ways to drive your company into the future.
Before you can even get through your first coffee, you notice an email from an employee who has a dispute with one of your senior leaders.
If you're the owner of a small or medium-sized business, an unexpected blip like this could throw your whole day into disarray. You may not have the knowledge or expertise to handle the situation, which means you could spend the morning tracking down HR help and hoping you don't make any serious missteps that could lead to a lawsuit.
However, if you've chosen to work with a professional employer organization (PEO), their HR experts can provide advice and guidance, allowing you to relax, focus on the work you enjoy, and realize your dreams of growing your company.
Keep reading to understand what a PEO is and the role it can play in transforming your business operations.
What is a PEO?
PEOs like BBSI exist to help business owners bridge gaps for smaller-scale startups, young businesses, and businesses who don't plan to scale aggressively but still want help managing their administrative tasks on a daily basis.
Overview of the Services a PEO Offers
By focusing on performing time-consuming administrative tasks for you, a PEO will provide services such as:
PEOs like BBSI can offer comprehensive support for every aspect of daily operations by surrounding business owners with a dedicated business unit, including a business strategist, HR, risk, payroll, and recruiting specialists.
How PEO Companies Save Their Clients Money
Partnering with a PEO is a great way for business owners to save resources spent on critical daily tasks that tend to pile up as the company grows.
Here are a few ways business owners save money by partnering with PEOs:
Economies of Scale
Since professional employer organizations serve multiple clients, they're able to offer better rates for the services they specialize in. Businesses can save money by taking advantage of these lower rates, which they might not be able to access on their own.
Lower HR Costs & Reduced Employment-Related Risk
PEOs specialize in HR functions. By outsourcing these tasks to a PEO, companies can reduce the costs associated with things like hiring, retaining, and training HR staff.
Since they're skilled in HR, PEOs can also help businesses navigate the complex landscape of compliance, employment law, and HR regulations. This reduces the risk of fines and costly legal fees associated with non-compliance.
Streamlined Payroll
A PEO can handle payroll processing, including tax filings, which can reduce the risk of costly errors. Avoiding penalties for payroll-related mistakes will save smaller businesses money as they scale their operations.
Why SMBs Get More Out of Their Benefits Packages with PEOs
A PEO can be a game changer for small businesses (SMBs) when it comes to employee benefits. Thanks to their large client base, PEOs can provide access to affordable benefits packages that allow them to compete with those of large corporations.
Pooling Power Means Better Rates and More Attractive Benefits
By aggregating multiple client companies, PEOs can exercise significant bargaining power when negotiating with healthcare providers. This means SMBs who partner with PEOs will generally have access to better rates and benefits than if they negotiated on their own.
Foster Loyalty and Motivation by Helping Employees Plan for the Future
The right PEO can allow you to offer your employees access to robust retirement options, including 401(k)s that may otherwise be reserved for the corporate giants of the world.
This goes beyond benefits; by investing in your team's future, you'll give them all the more reason to dedicate themselves to your company's success.
Benefits Management Platforms Make Life Easier
PEOs like BBSI offer advanced HR management platforms that make life easier for everyone.
Leveraging technology means your employees have year-round access to benefit options, plan selections, and more through portals available on smartphones, tablets, and any device that's convenient to them.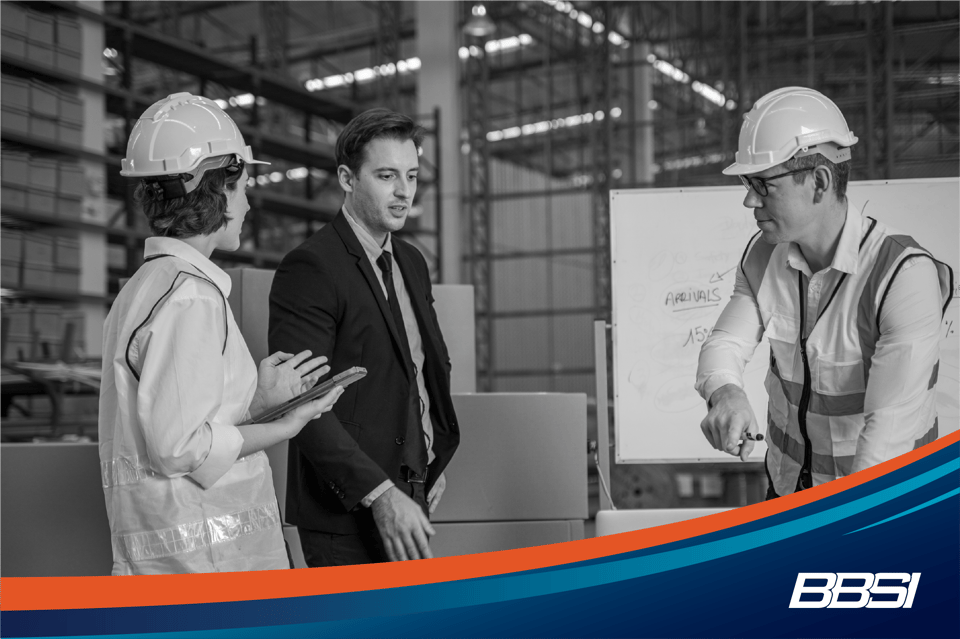 3 Common Risk Management Challenges a PEO Can Help You Mitigate
Navigating the labyrinth of employment laws and regulations can be treacherous terrain for business owners. A PEO can act as your trusted guide through this legal maze. With the proper expertise, you can not only survive but thrive in the complex world of HR compliance.
Here are three common challenges you'll face when it comes to risk management and how an experienced PEO can help you overcome them.
Risk 1: Keeping Up with Regulatory Changes
Employment laws are in a constant state of flux. Keeping abreast of these changes can be a full-time job, and there isn't any room for error. A misstep here can lead to penalties, fines, and even long-term reputational damage.
How a PEO Helps: A PEO will specialize in adapting to regulatory shifts and keeping watch for changes so you are up-to-date with new laws. They'll keep you out of the legal jungle by helping you keep your business compliant.
Risk 2: Legal Battles and Employee Disputes
Legal disputes can drain resources, damage your reputation, and pose a formidable challenge to small and medium-sized businesses with limited legal expertise.
How a PEO Helps: PEOs offer employment practices liability insurance (EPLI) as a safeguard against legal battles. In addition, they can provide legal support to help you defend your interests, saving you from financial and reputational fallout.
Risk 3: Employee Turnover Costs
Employee turnover is always costly, especially when the threat of wrongful termination claims can escalate expenses and even affect business decisions.
How a PEO Helps: PEOs assist in every aspect of hiring. Through better recruitment, training, and retention, a PEO can help reduce employee turnover. In addition, they can provide experienced HR guidance to minimize the risk of wrongful termination claims.
How PEOs Liberate Business Leaders and Put Time Back in their Day
Running a business demands all of you. Vision, strategy, and everyday operations all require an unwavering focus to succeed. Unfortunately, the gravitational pull of HR and other administrative tasks can anchor even the most ambitious leaders.
Here's how a professional employer organization can free up your senior management to do what they do best.
Effortless HR Operations
HR paperwork can bog down even the most seasoned leaders, diverting their attention from the big picture.
Instead, you can rely on a PEO to handle paperwork for processes like onboarding or benefits administration. With the reassurance that every detail will be handled seamlessly, your leaders can feel confident to focus on other tasks.
Simplified Risk Management
Every business venture carries inherent risks. Managing them can either be a full-time job for your senior leaders or the daily task of your PEO.
PEOs can provide risk management strategies and EPLI to fortify your business against potential pitfalls.
More Efficiency, Enhanced Output
Regardless of the importance of the job, tedious, time-consuming tasks can drain even the most competent leaders in your organization.
By letting a PEO handle these tasks for you, you'll free your leaders to do what you pay them for, using their knowledge and skills to innovate, strategize, and drive your business forward.
PEOs are a Dynamic Partner for Business Growth
If you have ambitions to grow your business, you'll need a plan for how to scale.
Here are four ways a PEO can empower you to scale your workforce quickly with unmatched flexibility:
Seamless workforce adjustments:

PEOs and their technology solutions can enable you to effortlessly onboard or offboard employees to meet your changing needs.

Efficient expansion:

By bringing a wealth of experience in managing growth, a PEO can help you design scalable HR processes and give guidance on compliance in new markets.
Navigating market shifts: A business must be nimble to accommodate unforeseen market shifts. PEOs excel in workforce adjustments as well as strategic planning for unpredictable conditions.
Smooth transitions: Major changes like mergers, acquisitions, or downsizing are when a PEO shines brightest. They can handle intricate processes like aligning HR practices and ensuring a harmonious transition for all stakeholders.
Employee Relations as an Artform
Employee Relations is a delicate dance that requires significant finesse to get right. PEOs can guide you in this dance, providing invaluable support in the following areas.
Conflict Resolution
Conflicts are inevitable, and sometimes you'll need a neutral third party to mediate between you and a disgruntled employee. PEOs can fill this role for you, ensuring a fair resolution and fostering a mutually beneficial relationship between you and your employees.
Feedback and Coaching
PEOs can help you design effective feedback mechanisms, ensuring employees are receiving timely, constructive input. Creating a culture of continuous improvement will benefit you and your employees in the long term.
Employee Engagement
PEOs can assist in conducting employee surveys to help you gauge sentiment, interpret results, and implement strategies to address employee concerns. A proactive approach will signal a commitment to employee relations and improve your work environment.
Which Industries Benefit from PEOs?
PEOs can help companies in any industry manage HR and payroll and streamline common administrative tasks that pile up as that company grows.
Here are four examples of industries in which companies frequently benefit from partnering with a PEO.
Construction
PEOs can help construction companies manage dynamic and shifting workforces across various projects by streamlining payroll, benefits, and compliance.
A PEO can offer specialized safety programs, training, resources, and compliance expertise to ensure employees are properly equipped and working in alignment with OSHA regulations.
Hospitality
PEOs assist with compliance with wage laws, tip reporting, and other industry-specific regulations.
In addition, PEOs can negotiate benefit packages that cater to both permanent and seasonal employees.
Landscaping
A PEO can help a landscaping company manage seasonal peaks and valleys by streamlining employee on- and off-boarding.
Since landscapers are working with machinery and tools, a PEO's risk management program can help enhance safety awareness and reduce the risk of costly accidents.
Manufacturing
PEOs can offer comprehensive safety programs and training modules that enhance OSHA compliance, reducing the risk of accidents on the factory floor.
Through experienced and knowledgeable recruiting, PEOs can help manufacturers find skilled workers and keep businesses stocked with the talent needed for optimal production.
How do I Choose the Right PEO for My Business?
Selecting the right PEO is a critical step towards unlocking your business's full potential.
You'll want a PEO that understands your industry, offers a comprehensive service portfolio, and has a history of satisfied clients.
Look for a PEO who doesn't just see themselves as providing a product but as a long-term business partner who is interested in your successful growth.
At BBSI, we know that every business, even those in industries we've worked in for years, has unique needs. We know that to help our clients succeed, they'll need a dedicated team of professionals at their fingertips. That's why we choose to connect each of our clients with a dedicated Business Unit.
Our goal at BBSI is to support business owners in every aspect of their daily operations. That not only includes typical tasks like HR, payroll, and risk management but even strategy and long-term development.
If you'd like to learn more about how BBSI can help your company unlock its growth potential, contact your local branch today.
Disclaimer: The contents of this white-paper/blog have been prepared for educational and information purposes only. Reference to any specific product, service, or company does not constitute or imply its endorsement, recommendation, or favoring by BBSI. This white-paper/blog may include links to external websites which are owned and operated by third parties with no affiliation to BBSI. BBSI does not endorse the content or operators of any linked websites, and does not guarantee the accuracy of information on external websites, nor is it responsible for reliance on such information. The content of this white-paper/blog does not provide legal advice or legal opinions on any specific matters. Transmission of this information is not intended to create, and receipt does not constitute, a lawyer-client relationship between BBSI, the author(s), or the publishers and you. You should not act or refrain from acting on any legal matter based on the content without seeking professional counsel.