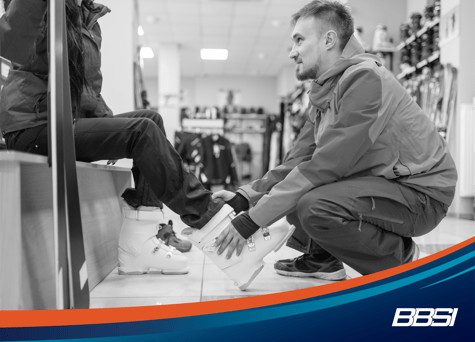 How to Maintain Profitability as a Seasonal Business
Seasonal businesses face fluctuating demand throughout the year due to weather, holidays, or tourism. They often rely on peak-season surges to sustain themselves throughout the rest of the year.
Despite these fluctuations, seasonal businesses have the potential to be quite lucrative. They must overcome unique challenges related to income stability, inventory management, cash flow, and employee retention.
If you run a seasonal business, you can maintain your profit margins year-round by creatively approaching your business strategy. Below, we'll outline seven ways to do just that.
Listen to the BBSI Entrepre(doers) Podcast
To learn more about this topic, tune into our latest podcast episode with guest Dan Ventura, BBSI Long Beach Area Manager. Dan is a serial entrepreneur with over 35 years of experience in business management and leadership. He's owned and operated multiple businesses with 100+ employees. We'll share a few of his key insights in this article.
---
#1 Build a Specific and Measured Business Plan
If you run a seasonal business, it's important to understand that financial preparedness can make or break your success. This is where a comprehensive business plan comes into play. Your seasonal business plan can help you:
Set realistic financial projections
Optimize your cash flow
Ensure you have sufficient funding during the off-season
Prepare for downtimes
Craft creative initiatives to attract more customers during slow periods
Explore additional revenue streams and vertical markets
Set up contingency plans for unforeseen challenges
At BBSI, we help businesses craft strategic business plans to help them increase cash reserves and take calculated risks to thrive long-term. By partnering with us, you can use our support services to take your seasonal business to the next level.
#2 Manage Your Seasonal Cash Flow
Cash flow is one of the most critical considerations for seasonal businesses. Due to ebbs and flows in revenue, seasonal business owners must ensure they have adequate financial reserves on hand at all times. You can stabilize your cash flow by proactively preparing for slow-season downturns rather than reacting after your revenues have plummeted.
#3 Diversify Your Revenue Streams
One way to stay afloat during slow seasons is to find alternative sources of revenue. The right secondary markets will vary from company to company.
For instance, consider a restaurant that thrives during the summer sports season. Before and after big games, foot traffic is all it needs to prosper. This restaurant can attract a steady influx of patrons during off-seasons by amping up their catering services and offering timely discounts.
Coming up with creative revenue streams is just half of the equation. The other half involves marketing these new revenue streams so customers can learn about them, which we'll discuss in greater detail below.
#4 Embrace Creativity and Collaboration
Innovation is essential for seasonal businesses. It can help your company stay profitable year-round and thrive amidst changing market conditions.

To inspire innovation, you'll want to foster a culture of creativity at your company. Let your team know you're always open to new ideas and occasionally host brainstorming sessions.
Here are two ideas to kickstart innovation:
Produce off-season products: An easy way to overcome seasonality is to expand your product offerings. In our latest podcast episode, Dan discusses how a BBSI Long Beach client, a seasonal business specializing in marine and RV manufacturing, did this successfully. Its propane and gas barbecues flew off the shelves during the warm seasons, but once the colder weather set in, its customers stopped camping and boating as often. In turn, the business developed some winter-friendly products that catered to its existing customer base, enabling it to thrive all year round.
Seek out collaborations with local businesses: Another effective strategy is teaming up with neighboring businesses. The BBSI client mentioned above employed this tactic by partnering with another RV and marine business in the city. After joining forces, the companies engaged in joint promotions and cross-marketing campaigns. These initiatives helped both companies expand their visibility, acquire customers, and earn more money during their shared off-season.
Tactics like these won't just help boost your revenues — they can also help you reduce employee turnover by providing your star staff members with ongoing employment. As a result, you won't have to waste time and money training new hires each year.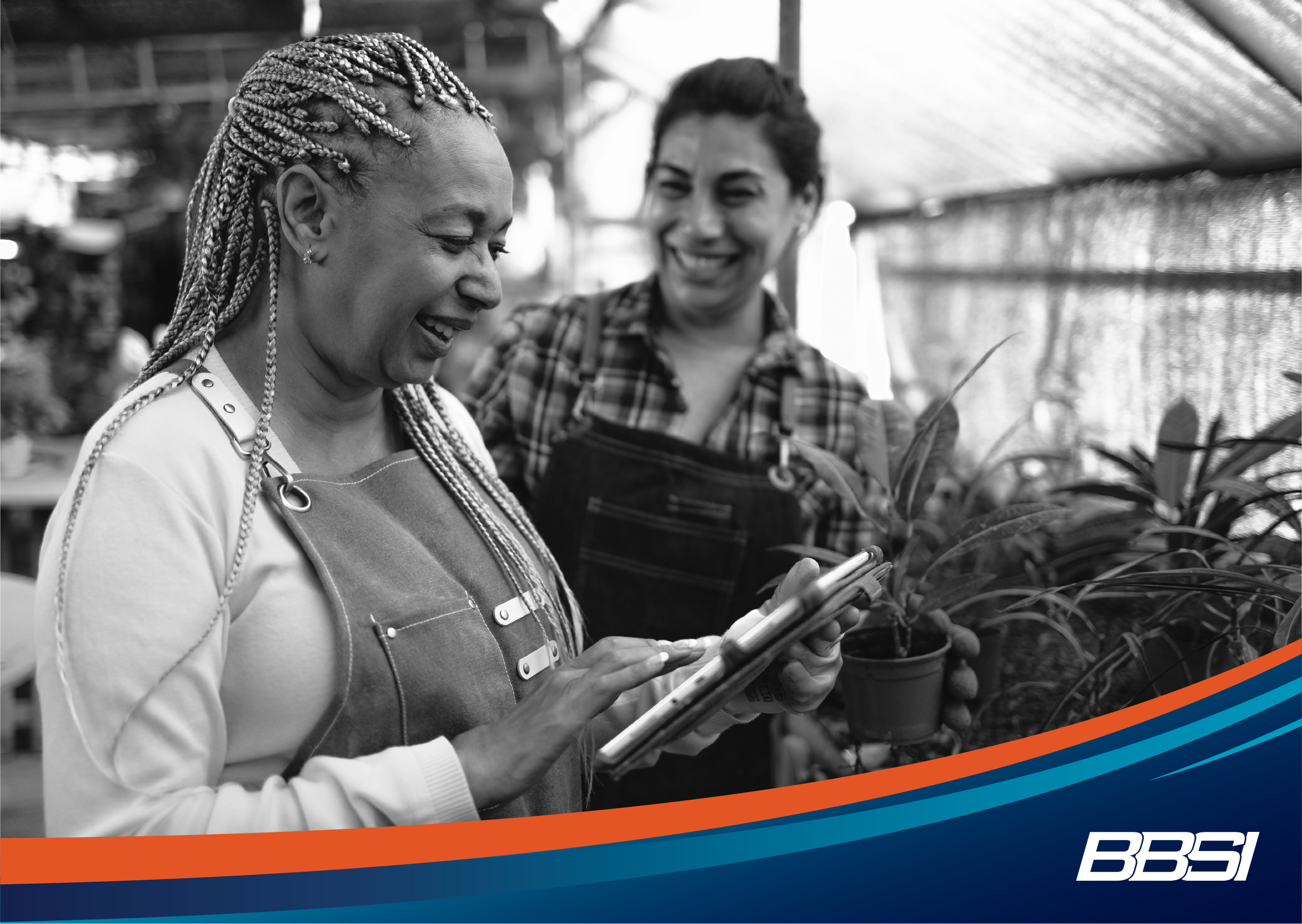 #5 Educate Potential Customers and Clients
Once you've generated exceptional ideas, you must educate your customers about them. Otherwise, they may forget about your company before the next peak season.
With strategic marketing and reeducation, you can stay top-of-mind all year. Here are four key strategies for a successful marketing campaign:
An Omnichannel Approach
It typically takes between six touchpoints for someone to convert into a customer. Thus, it's a good idea to use a combination of the following marketing materials to maximize your exposure:
Social media ads
Email marketing campaigns
Local newspaper ads
Mailers
Door hangers
Online community board posts
An omnichannel approach will help get your name in front of your potential customers more frequently, allowing you to clock in your six touchpoints sooner rather than later.
Consistency
Unfortunately, a one-off marketing campaign is unlikely to move the needle on your revenues. Instead, you need to embrace a long-term approach to your marketing campaigns. With consistent, year-round marketing, more potential customers will have the chance to learn about your primary services, off-season offerings, and collaborative promotions.
Precise Targeting
If your goal is to stay profitable, the last thing you want to do is waste money on people unlikely to convert into customers. Thus, it's vital to clearly define your marketing audience and reach them where they're at, whether that's Facebook, your local farmer's market, or both.

After defining your target audience, develop marketing messages that align with their specific needs and interests. This way, your campaigns will capture their attention and inspire them to take action.
Ongoing Communication
Did you know that acquiring a new customer can cost five to seven times more than retaining an established one? With this in mind, you shouldn't stop marketing to someone just because you've won over their first sale.
You can extract additional revenue from your existing customers through customer retention tactics. Creating loyalty programs, sharing weekly newsletters, and providing excellent customer service are just a few ways to inspire repeat purchases.
Once you have a loyal customer base, you'll be more likely to cultivate a reliable revenue stream, no matter the season.
#6 Leverage Social Media and Print
Social media and print are two powerful mediums for promoting your off-season offerings. Here's why:
Social media: Social media platforms like Facebook, Twitter, and LinkedIn allow you to target your ads and promotions precisely. Moreover, you can use these platforms' built-in data and analytics to refine your ads.
Print media: Many people still enjoy reading the morning newspaper and stashing away relevant coupons. You can gain these potential customers' attention by producing paper discounts and purchasing ads in the local paper from time to time.
The right marketing tools will depend on your business and target market. As such, you'll want to research before selecting your preferred mediums.

After that, be prepared to wait before they yield meaningful results. It can take several months for your campaigns to establish lasting brand recognition and returns on investment.
#7 Host Regular Check-Ins and Goal-Setting Meetings
After fleshing out the previous six steps of your seasonal business plan, the final step is establishing a schedule for evaluating its progress. If you work with a partner like BBSI, we can help you select the right cadence.
During these check-in meetings, you can:
Ensure you're on track with your goals
Examine your cash flow, staffing, and priorities
Explore new opportunities for alternative revenues
Evaluate your business plan
These fine-tuning sessions can help you stay one step ahead of upcoming challenges and allow you to course correct as needed.
Worried About Seasonal Changes? BBSI is Here to Help
The right strategies can tackle the challenges that arise with a seasonal business model. By crafting a business plan, monitoring your cash flow, diversifying your revenue streams, marketing your new initiatives, and regularly evaluating your progress, you can maintain profitability regardless of the season.
If this sounds overwhelming, know you don't have to do it alone. At BBSI, we help seasonal businesses like yours create strategic business plans and ensure long-term success.
As Dan put it, "Whether you're a seasonal business or you're crawling your way through this current economy and inflationary period, it's always nice to have someone on your side who's advocating for you and a team that's doing everything they can to help your business grow. I wish I would have known of BBSI when I owned my businesses."
Want to become a BBSI seasonal success story? Reach out to our team today.

Disclaimer: The contents of this white paper/blog have been prepared for educational and information purposes only. The content does not provide legal advice or legal opinions on any specific matters. Transmission of this information is not intended to create, and receipt does not constitute, a lawyer-client relationship between BBSI, the author(s), or the publishers and you. You should not act or refrain from acting on any legal matter based on the content without seeking professional counsel.