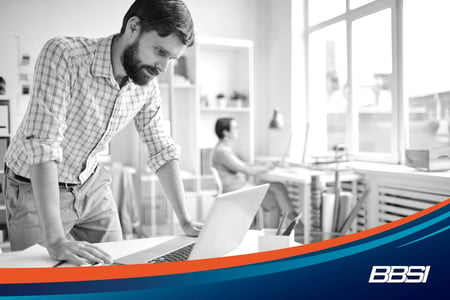 Evaluating KPIs and Setting New Goals for 2022
Expertise provided by Peter DiDomizio, BBSI Business Partner
Strategic planning and goal setting are essential practices for organizations across all industries. The first step for setting relevant business goals is identifying the right key performance indicators (KPIs) to track your progress.
If you haven't done a lot of strategic business planning in the past, now is the perfect time to start. Taking a deep dive to uncover your business's strengths, weaknesses, opportunities, and threats will help you refine your vision and uncover pain points within your business.
The pain points and strengths you identify should serve as inspiration for setting clear goals and establishing concrete KPIs in areas that need improvement or continued growth. This article will discuss what KPIs are, how they can help your business grow, and which ones you should consider tracking this year.
Skip to the Top KPIs Businesses Should Track in 2022
What Are KPIs?
KPIs, or key performance indicators, are the metrics organizations use to track, measure, and analyze the health of their companies. More specifically, they're the data points that actually measure business goals. They can also help you define your organization's roles and responsibilities by delineating which departments or individuals are in charge of impacting and tracking specific metrics.
Why Should Businesses Identify and Track KPIs?
Many small and mid-sized business owners don't set KPIs for themselves. Instead, they rely on their bank statements to measure success. While those numbers provide some information, they don't offer a complete picture of an organization's performance compared to its expectations. The organization might not know where their leads come from or what their close ratios are, which often leaves them with questions like:
How are we doing on our project budget vs. what we're actually spending?
Are we focusing on the right marketing efforts and spending in the right places?
How many sales have we made vs. the number of quotes we've given?
The Benefits of KPIs
Without communication and a way to measure what your workforce does daily, you can't accurately measure your business performance. That's where business KPIs come in. They give your company structure, direction, and a system of accountability.
Your KPIs are an effective tool for managing your employees and creating the type of company culture you want. They can help you see who's thriving within your organization and who needs help. When everyone's at their best individually, your company thrives more as a whole.
KPIs are a Vital Tool for Effective Decision-Making
You can have a variety of KPIs for your company, including larger ones for your business as a whole and ones for individual departments. If you hit a plateau or a peak somewhere along the way, the associated KPIs will help you determine your next steps. That could be anything from making your KPIs more aggressive to changing them altogether.
The data your KPIs provide also enable you to evaluate new ideas and goals. If you find a process or approach doesn't work or identify the root cause of a problem, you can make that your new focus. In other words, KPIs (and goals) aren't set in stone. You can test and validate new ideas to answer the essential question, "How can we shift and adapt?"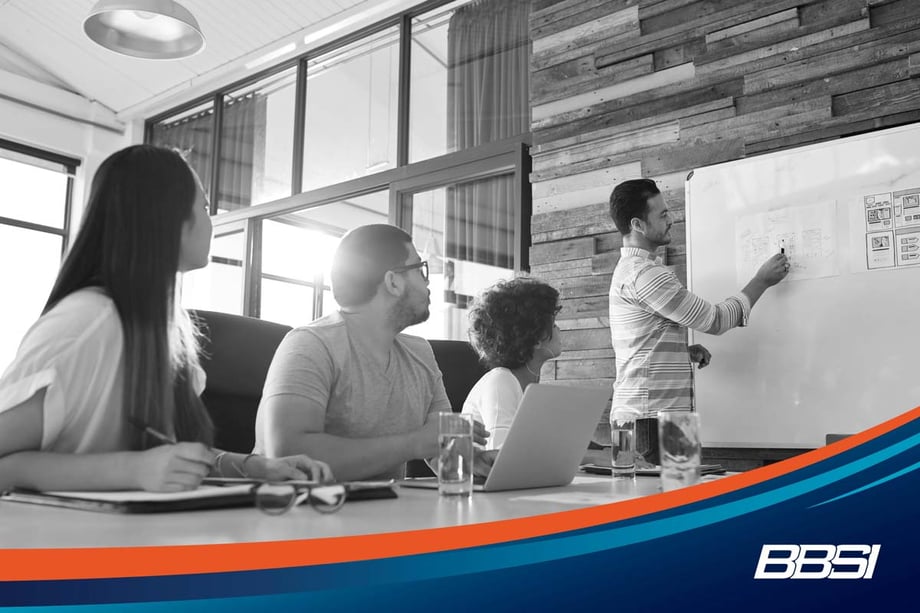 Examples of Common KPIs
KPIs vary significantly between industries and business types. For instance, a construction company will have different KPIs than a marketing company, just as an insurance company will have different KPIs than an IT company. The approach, however, is fundamentally the same.
To determine KPIs, business owners should look at the five pillars of business and dive into how they apply to their unique operations.
Pillar 1: People and Culture
Employee satisfaction
Training costs
Pillar 2: Operations and Processes
Productivity
Utilization rate
Cost of goods
Pillar 3: Products and Services
Customer satisfaction
Customer acquisition cost
Customer lifetime value
First contact resolution rate
Customer churn rate
Pillar 4: Profit and Finance
Revenue
Recurring revenue rate
Profit (by project type or product)
Sales per job
Inventory turnover
Current accounts receivable ratio
Pillar 5: Pipeline and Marketing
Measuring leads
Close ratios
Website traffic
Number of qualified leads
By understanding these metrics, you can get a better idea of how your business is performing from a financial perspective. You can then use this knowledge to adjust the goals for a team or department and contribute to critical strategic objectives for overall success.
How to Evaluate KPIs
Before you begin evaluating KPIs, you'll want to identify an easy system in place to track and record them, whether you stick to something simple like a shared spreadsheet or more complex like data visualization software. Having a system to reference allows you to trust the data you collect, simplify the tracking process, and effectively utilize the information to adjust or change your goals.
Another essential component in this process is communicating your KPIs. You may find it helpful to develop a scorecard or utilize another visual tool that tracks your organization's KPIs against its goals in a place everyone can access. This visualization will allow your employees and departments to see how well they're performing.
You can also use the scorecard to incentivize your employees or gamify the process. This can bring your A-players to the forefront and create healthy competition within your organization, which may lead to better goal performance.
While you should review your scorecards weekly or biweekly, you should also take a deep dive into Q4 data. How did everyone do last year? Do you need to scale something back or make something more aggressive? The information you see will help you determine if you need to re-evaluate, or even change your KPIs or your scorecard.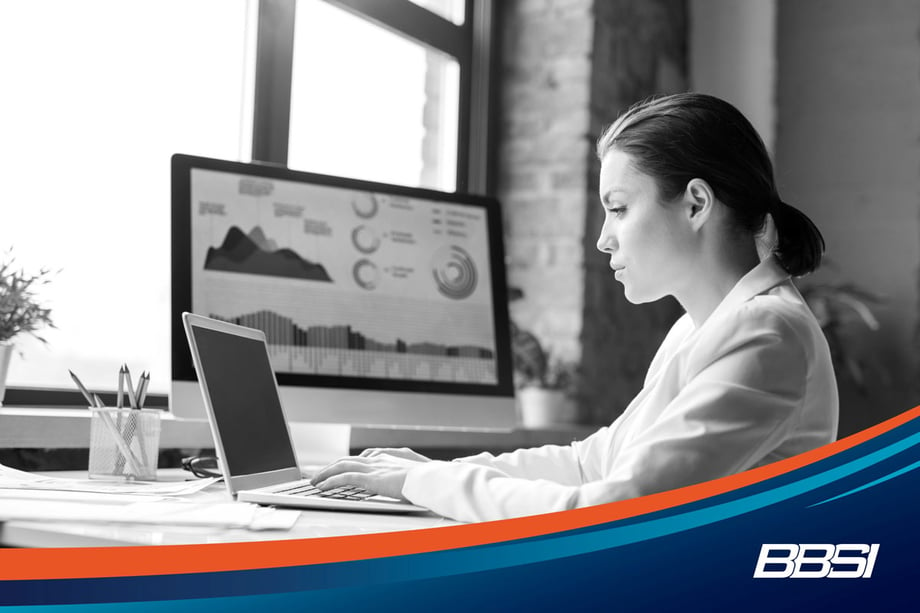 How Should Companies Evaluate Past Performance?
When evaluating past performance, involve key team members in a business planning session. Take a look at the data and discuss what went well and what didn't. Then review your key objectives to determine what adjustments you need to make throughout the organization.
Be sure to review all company-wide initiatives to determine their status and performance. Are they complete or still in progress? What were your successes? What roadblocks or complications did you encounter along the way? It's important to discuss the failures as well as the successes.
Another essential component of evaluating past performance is your financial statement analysis. Keep this high-level. Some factors to pay attention to include:
Revenue: Did you sell enough, or are there better ways to drive future growth?
Profit: Are you in the green, or did you spend more than you brought in?
Areas for improvement: Where did you falter with costs or not meet specific targets?
Opportunities:Where can you make improvements to boost revenue and/or profits? Can you cut back on overhead costs, alter pricing, or improve the number of units sold?
How Should You Approach Goal-Setting for the New Year?
The best time to re-evaluate your business goals and business KPIs is typically the beginning to middle of Q4. During this time, you'll want to look at how individuals, departments, and your business as a whole fared in terms of your scorecard. Go over your metrics levels to determine if any were too ambitious or need to be more aggressive.
How Should Underperformance Impact Goal-Setting?
If you note any areas of underperformance during your evaluations, don't get discouraged. Look at them as opportunities.
Conduct a root cause analysis to see where you underperformed and why. Then start brainstorming possible solutions. You can look to other businesses or do some industry research to inform your next steps. Finally, make your areas of underperformance the forefront of your KPIs for the new year.
How Should You Approach Goal-Setting in Areas in Which You Overachieved?
Look for ways to continue improving if you overachieved in certain areas. Recalibrate to make your KPIs more aggressive or create a stretch goal. Alternatively, you can pivot to devote more attention to underserved areas of your business.
Should You Monitor the Same KPIs Every Year?
The short answer is, it depends. Your KPIs should reflect what you want to achieve for the year. If you have identified an area your business thrives in and want to continue that growth, make your goals more aggressive, and don't be afraid to try out new tactics. If you're happy with an area and want to maintain it, but focus more effort on an area you struggled in, shift your attention.
Be sure to also evaluate macroeconomics when making your decisions. Supply chain or labor issues, or a global event like the COVID-19 pandemic should shift your focus and goals, ultimately changing your KPIs.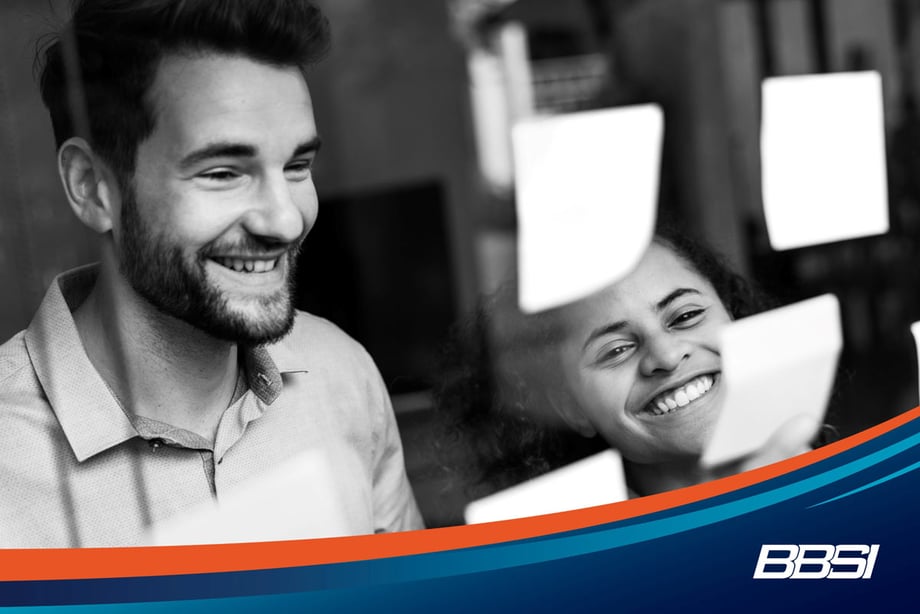 What are the Top KPIs Businesses Should Track in 2022?
As we move into the new year, here are some of the top KPIs every business should track to stay competitive:
Focus on Your People and Culture
Understanding how your employees feel about your organization and what's important to them will help you retain them as quitting rates remain high.
KPI: Employee Turnover
Create a three- to five-question survey with a scoring element to assess employee satisfaction. See what you can do or offer your employees to keep them happy and engaged. Offering things like more training, career development tracks, or more flexible scheduling will help them feel more invested in your company and goals.
Focus on Growth Potential
It's not uncommon for small businesses to struggle with maintaining sustainable growth.
KPI: Sales Pipeline Health
Metrics like win rate, pipeline velocity, and projected sales value can help you budget and forecast more effectively.
Focus on Finances Now vs. Pre-Pandemic Levels
Businesses in many industries are still facing challenges from the pandemic. But as the marketplace gains more stability, company's should start comparing their current performance to that of 2019 to look for improvements and plateaus.
KPI: Profit Margins
This KPI considers revenue growth and cost-efficiency. Together, they should yield better profit margins.
How BBSI Can Help with Strategic Planning
BBSI is a PEO dedicated to helping established, and emerging businesses achieve sustainable growth no matter the economic climate. Our local Business Unit Teams provide business owners direct consultation in the areas of business planning, HR support, risk & safety, and more.
When you partner with BBSI, your dedicated Business Partner performs a deep dive into your business to identify its current health, future plans, potential obstacles, and opportunities for growth. This close analysis gives us a greater understanding of your organization, allowing us to help you refine your vision and purpose. We meet quarterly with existing clients to review goals and KPIs, see what's working and what isn't, and make adjustments to keep you on track.
Contact your local branch if you're ready to start evaluating your KPIs and setting goals for the new year.
Disclaimer: The contents of this white paper/blog have been prepared for educational and information purposes only. The content does not provide legal advice or legal opinions on any specific matters. Transmission of this information is not intended to create, and receipt does not constitute, a lawyer-client relationship between BBSI, the author(s), or the publishers and you. You should not act or refrain from acting on any legal matter based on the content without seeking professional counsel.