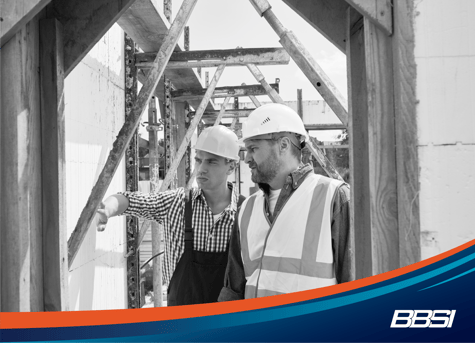 How to Onboard an Employee (the Right Way)
A recent Gallup poll revealed that only 12% of employees strongly believe that their employer's onboarding process is highly effective.
Brands still learning how to onboard a new employee the right way might be struggling with the time commitment, hands-on attention, and introduction to workplace culture required to retain employees in today's workforce.
This guide and our companion podcast episode are a crash course on how to properly onboard a new employee. We'll explore a bird's-eye view of what successful onboarding looks like, explain what can make or break an onboarding process, and provide actionable tips for HR pros building or revamping their onboarding processes.
---
Listen to the BBSI Entrepre(doers) Podcast
Audrey Sevalt, BBSI HR Consultant, joins the show to discuss developing a seamless onboarding process that keeps employees engaged and helps them perform their roles successfully. You'll learn practical tips for how to make onboarding a powerful employee retention tool.
---
What is Employee Onboarding?
A great onboarding experience is more than providing a simple orientation where you sit down with new hires to review policies and benefits. Companies that do a good job with onboarding give new employees the time to learn and build a connection with the organization.
During the development or overhaul of onboarding policies, HR departments should consider the following:
Onboarding takes more than a day or a week. Realistically, it can take several months for a new hire to grasp all workplace policies, procedures, and processes they need to understand to effectively do their job.
The onboarding process should include various training activities primarily centered around each employee's everyday job responsibilities.
As employees learn more about their responsibilities and company processes, they should be given opportunities for hands-on experience so they can learn to fulfill their roles without constant oversight.
Offer a lot of help and support throughout the onboarding process, and don't expect new hires to get everything right on the first try.
Develop opportunities for new employees to feel welcomed by their coworkers and become invested in the company's culture. Feeling like a valued member of the team will keep employees there in the long run.
Most importantly, remember that onboarding, turnover, and employee engagement are all closely related. High-quality, thorough onboarding processes support optimal employee retention by giving new staff the tools they need to succeed in their roles and find their niche in the workplace culture.
While a quality onboarding process might be a long, gradual one, that time investment will produce an impactful return in the form of long-term retention.
Common Mistakes or Pitfalls
When companies set unrealistic expectations for new employees or don't allow them enough time to acclimate and learn how the business operates, onboarding can go downhill fast.
HR departments can jeopardize onboarding efforts by:
Taking a "Fire Hose" Approach – Providing massive amounts of information at once can easily overwhelm new hires, decrease their likelihood of remembering key details, and hinder them from asking the right questions, or any at all.
Letting New Hires Sink or Swim – New employees are usually hired to fulfill an immediate need, but you should avoid the temptation to simply drop them into the role and let them figure it out on their own. Since new hires won't learn how to do their jobs efficiently, effectively, or in accordance with company policies from the get-go, this approach often leads to mistakes and lost productivity.

Forgetting About the Relationship

– Employees who leave within their first 90 days might do so partially because their employer didn't put enough effort into making them feel welcome. Relationship-building is key to workplace culture — one of the most critical factors of employee retention in today's job market.
Hiring new employees is, ultimately, an investment in your company's productivity. To produce the best possible return on that investment, businesses and HR departments must gradually introduce new hires to workplace procedures, provide ample support as they learn to fulfill their roles, and lay the groundwork for critical workplace relationships.
Elements of Proper Onboarding
How long does it take to onboard a new employee properly? In many cases, the right answer is, "As long as it takes."
Proper onboarding procedures budget enough time and resources to facilitate the following hallmarks of quality training:
Knowledge transfer – Existing employees offer a wealth of institutional knowledge. But without proper documentation and established training procedures, that knowledge simply can't transfer to new employees effectively. While new employees are bound to discover unspoken workplace rituals that are difficult to teach, quality documentation and tried-and-tested training processes form the basis for successful knowledge transfer.

Creating connections

– Be intentional about offering new coworkers time to connect with their teammates on a professional and personal level. Onboarding isn't strictly about learning skills for a role; it's also designed to build and maintain a welcoming culture that new and existing employees are invested in.

Management one-on-ones

– Set the tone for employee-supervisor relationships as early in the onboarding process as possible. For leaders that want to build a functional rapport with staff, it's simply not enough to host a brief welcome meeting or take employees out to lunch one time. Meet regularly during an employee's first 90 days to lay the foundation for a strong working relationship.
Appropriate length of time to build skills – Be realistic about the amount of time needed to properly learn the required skills in each position. On-the-job training should include multiple levels of instruction, with employees demonstrating progress through assessment and feedback.
In order for new employees to be successful, they need support, quality instruction, and time to learn the ropes. Ensuring information retention, helping integrate new staff into the social sphere, establishing a rapport between staff and their superiors, and giving employees time to find their niche are all part of an effective onboarding process.
Tips for Developing an Onboarding Process
The onboarding process will look different for every company and may slightly differ between departments and specific positions. However, it's important to be consistent and provide every new employee with the same welcoming and supportive experience.
Create a Syllabus
Establishing a training schedule and a set of benchmarks for employees to refer back to throughout the process can provide transparency and an ongoing informational resource for new hires.
Depending on the role's complexity, onboarding should last 1-3 months
Document a weekly agenda that includes supervised learning time with coworkers and unsupervised time for the employee to work independently
Include expectations and timelines for learning particular skills that increase in complexity to help employees feel comfortable in the role over time
Schedule review sessions with supervisors to provide feedback and allow employees the opportunity to ask questions
When employees have access to a rubric for workplace success, they can refer back to it throughout the training process and beyond.
Cover Key Policies and Procedures
Before you can introduce new employees to key policies and procedures, they need to be well-documented and accessible — often kept in an employee handbook.
Some best practices for compiling an employee handbook include:
Storing the handbook in an accessible location, like as a shortcut on every employee's desktop or as a shared file on a shared site, such as the company intranet
Using consistent file naming conventions to keep individual files organized and maintain a reliable index
Structuring folders or chapters as simply as possible so employees can easily find the information they need
Your employee handbook, and your introduction to it during onboarding, might cover:
Company policies and SOPs
Payroll schedule and benefits
Working hours
Dress code
A facility map complete with key locations, like restrooms and break areas
While it's important to make sure employees understand key policies, don't overload them with massive amounts of information in short periods. Instead:
Introduce information in an organized fashion
Focus on creating a friendly environment where questions are welcome
Make sure employees understand that resources, like the company handbook, are available to answer their basic, logistical questions
Quality workplace policy documents are essential to onboarding and continued support of employees throughout their tenure.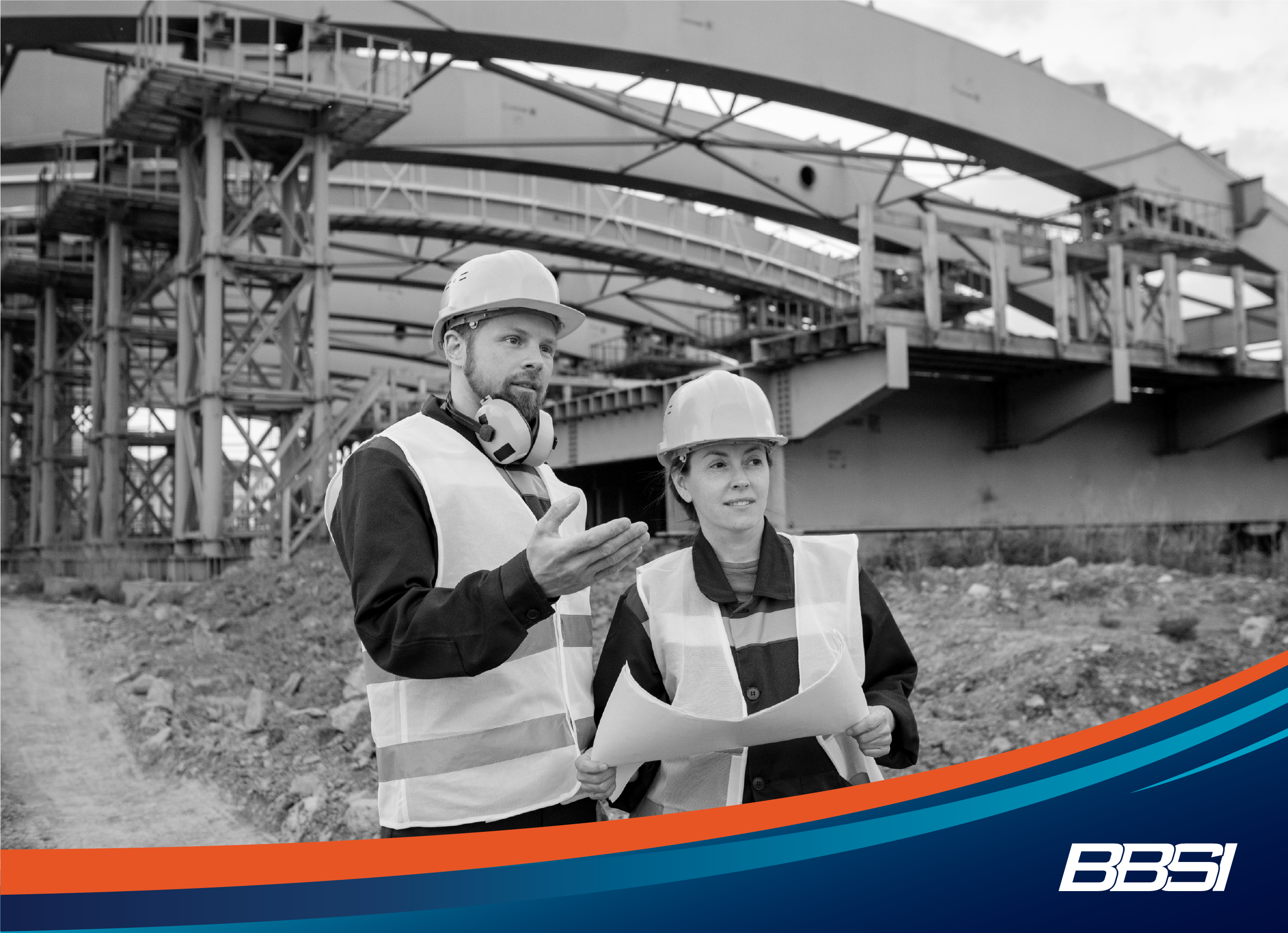 Develop a Mentorship Program
Mentorship programs can fulfill a variety of needs in the workplace, like supporting a learning culture and assisting leadership in succession planning. Mentorship programs can also:
Promote diversity and inclusion
Improve employee engagement and retention
Create and support deep relationships within an organization
Support collaboration between employees in different roles
Mentorship programs can also help leadership identify which employees would be the best candidates for assisting in the onboarding process or becoming mentors to new hires. While staff in mentorship roles are already established leaders, HR departments should also strongly consider integrating staff currently in mentee roles into the onboarding process to:
Offer current mentees leadership opportunities
Promote a less intimidating onboarding process
Let new hires ask mentees about the impact of the program
Good mentorship candidates for the onboarding team are:
Enthusiastic contributors to workplace culture
Interested in professional development and career advancement opportunities
Working to fulfill and optimize their role in the organization
Excited about the future of the brand
How to Train Employees for Mentorship
If your organization doesn't have a mentorship program, building one is relatively straightforward. Here's a quick rundown:
Define the Role of a Mentor – Mentorship roles look different for every organization. Ask employees what they're looking for in a mentorship program and develop a role that meets those needs.
Teach Communication Skills – While some potential mentors may already be excellent communicators, set expectations for what healthy mentor-mentee communication looks like and provide tips for success.
Emphasize Confidentiality and Trust – The mentor-mentee relationship should offer a safe place for mentees to discuss their career trajectory, professional development goals, pay, and other generally private topics.
Train Mentors on Goal-Setting and Progress-Tracking – Typically, mentors help mentees reach their professional goals by offering support and advice. Training mentors to provide the best possible goal-oriented support can help both mentor and mentee get the most out of the relationship.
Offer Ongoing Support – After pairing mentors and mentees, company leadership and program administrators should offer ongoing support for the program by giving mentors the tools they need, collecting feedback from mentees, and tweaking the program to best meet employees' needs.
As your mentorship program matures, consider its potential role in your onboarding process.
Identify Mentors
Getting multiple employees involved in the onboarding process is a great way to lighten the training burden typically placed on owners, support company culture, and cultivate connections between coworkers.
While mentees don't necessarily have to be new hires, incorporating mentorship into your onboarding process could help newcomers more quickly find their place in the company's social culture. To seek out key employees who can serve as mentors and help your program run smoothly:
Identify engaged, positive employees eager to share and advance within the company
Create a structured learning process, but keep it informal to a certain extent so that coworkers can ask questions and get a sense of what it's like to work for the company
Pair new employees with experienced mentors to ensure institutional knowledge is passed down
Schedule one-on-one time with a variety of people with different functions across the organization to help new employees learn about company-wide processes and identify who they can go to for support
Why not just let new hires' managers mentor them? Establishing mentorship as more of an informal, peer-to-peer relationship might help new hires become engaged in the workplace without any perceived pressure from managers. Plus, new hires will get a window into what being an employee looks like early on in the onboarding process.
Schedule Reviews and Provide Constructive Feedback
As a new hire progresses through the onboarding process, schedule review sessions between them and their manager or mentor. These review sessions provide managers with a chance to provide constructive feedback and allow new team members to ask questions.
Conduct weekly review sessions to review progress, and have new employees reiterate what they've learned
Based on those reviews, identify gaps in knowledge and provide constructive feedback
Then, adjust the agenda for the following week to include instruction in specific areas where the employee needs additional time to learn
The goal of these sessions is to create a safe space for employees to feel comfortable asking questions and sharing any concerns. They can also help prevent burnout. It's important for employees to feel heard and see that the company is focused on identifying ways to continuously improve.
Think of Onboarding As an Investment
Many business owners are understandably concerned with the cost and time involved in training new employees. Devoting the necessary resources to onboarding is worth the investment, as it helps reduce employee turnover and strengthens company culture.
On average, businesses lose 18% of their workforce to turnover each year
Voluntary employee turnover costs were over $1 trillion in 2022
Employee turnover can cost as much as 100% to 150% of an annual salary to replace technical workers and can be highly disruptive to the business
Turnover is detrimental to small business owners who have to spend time actually doing the work to recruit and train rather than focusing on the business from a high level
A thorough onboarding process helps ensure new employees are trained efficiently and feel the company is invested in their long-term success. Not only does that help employees become productive faster, but it also helps bolster companies' reputations when attracting new talent through referrals or positive online reviews.
How BBSI Helps Companies Improve HR Processes
We understand business owners often feel they have to manage their businesses alone. BBSI is here to be your go-to HR resource in helping you better manage your teams and improve your employee hiring and retention strategies.
When you partner with BBSI, you gain access to support from a dedicated team of professionals who can help you pinpoint problems in your company's HR processes, create tailored solutions to initiate change and help you take the necessary steps to roll out new procedures.
Contact your local branch today to see how we can help you create a culture where employees and leadership thrive together.
Disclaimer: The contents of this white-paper/blog have been prepared for educational and information purposes only. Reference to any specific product, service, or company does not constitute or imply its endorsement, recommendation, or favoring by BBSI. This white-paper/blog may include links to external websites which are owned and operated by third parties with no affiliation to BBSI. BBSI does not endorse the content or operators of any linked websites, and does not guarantee the accuracy of information on external websites, nor is it responsible for reliance on such information. The content of this white-paper/blog does not provide legal advice or legal opinions on any specific matters. Transmission of this information is not intended to create, and receipt does not constitute, a lawyer-client relationship between BBSI, the author(s), or the publishers and you. You should not act or refrain from acting on any legal matter based on the content without seeking professional counsel.