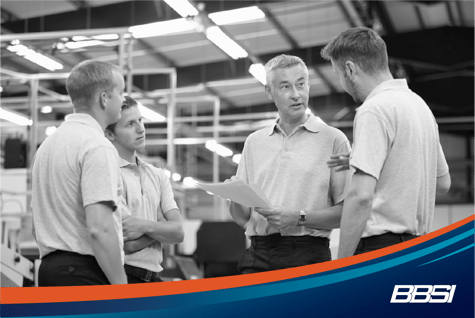 How Small Businesses Can Mitigate Risks of Employment Lawsuits
Expertise provided by Bryce Hanks, BBSI Corporate Counsel
The risk of employee litigation is a regular part of doing business, but small businesses can feel the impact of that risk much more than large corporations. While large businesses may have the budget to manage lawsuits, small business operations can be seriously disrupted — or even jeopardized - if faced with a lawsuit.
Small businesses can mitigate the risk of a potential lawsuit through thoughtful policy changes and a compliance-focused company culture. While you can not eliminate the risk of employee litigation altogether, the choices and processes you implement as an employer can drastically reduce your risk.
Below, we outline the most important steps you can take to manage legal risk with appropriate training, communication, and documentation practices. Please note, however, that the following information is meant as a general guide but s not legal advice and should not replace the advice of your attorney.
Implementing Policies in the Workplace
Limiting the risk of litigation starts with having a shared understanding of appropriate behavior among employers and employees. Creating and documenting clear policies about potential legal issues establishes common ground and reduces conflicts that could lead to lawsuits. Your official company policies help everyone understand their rights in the workplace and how to respect the rights of others.
Start with these prominent, high-risk categories that refer to employee rights:
Workplace conduct – Clearly outline what types of behavior are inappropriate for the workplace. Documented conduct policies can help you avoid legal issues related to hostile work environments or harassment.
Compensation – Have clear policies and procedures regarding wages, overtime, time off, and breaks. In-depth compensation policies set clear expectations about how employees are paid, helping you manage risk related to wage theft.
Equal opportunity employment – Take a clear stand on protecting all employee groups by pledging not to discriminate against any employee.
When designing your company policies, make compliance your top priority. If policies align with legal guidelines and use clear, straightforward language, you can then focus on consistently implementing them.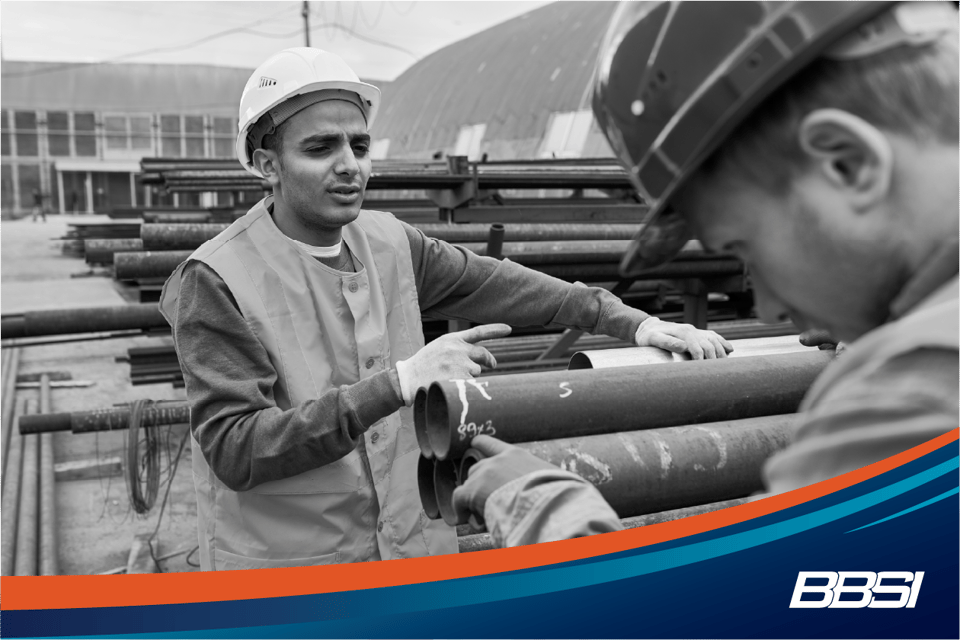 Provide Thorough Policy Training
Once you establish workplace policies, communicate them to your team and ensure they're supported with adequate training. By incorporating policy training into your onboarding process and hosting regular refresher courses, you demonstrate the importance of these policies and help facilitate a healthy company culture.
When training your team, keep these considerations in mind:
Check for understanding – Ask questions about policy details to ensure everyone interprets the information equally. Consider having employees and managers sign an acknowledgment to confirm they read and understood their handbook.
Document receipt – Consider having employees and managers sign an acknowledgement to confirm they read and understood their handbook.
Incorporate scenarios – It may not immediately be clear how different policies apply to real-world situations in the workplace. Discussing example scenarios to illustrate how your policies apply can enhance your team's understanding of your expectations.
Remember, it's equally important to train managers and their employees to ensure there is a shared understanding of company policies, how they're implemented, and how they are enforced.
Administer Fair Evaluations
Employee evaluations are an opportunity to document performance and flag any potential issues. Having employee evaluations on record can help protect employees and employers in case of an employer lawsuit, as they communicate and record concerns from the employer.
To get the most from your employee evaluations, implement these tips:
Provide quantitative measurements to describe employee performance whenever possible.
Focus on being objective and addressing facts instead of inserting your feelings or opinions.
Keep your evaluations in writing by filling out forms and sending follow-up emails summarizing in-person conversations.
By instituting a regular review schedule, you encourage honest communication about the strengths and weaknesses of your team members.
Maintain Accurate Records
As noted above, record-keeping is one of your best defenses against employer lawsuits. As long as you operate according to the law, your paper trail can help confirm your compliance. Keep all records of employee performance, complaints, workplace injuries, pay, and other human resources subjects to maximize the information available to protect your company.
The EEOC requires companies to keep employee records for at least a year after termination and three years' worth of payroll records for all employees. Because legal proceedings often take more than one year, many businesses keep records for terminated employees much longer. In addition, there are numerous other laws and requirements regarding the retention of records. Collaborating with a compliance expert can help you implement a retention schedule that makes sense for your business and develop a secure organizational system for physical and digital files.
Read the Guide: The Employee Lifecycle: From Hiring to Retirement
Stay Current on Regulations
It's your responsibility as an employer to ensure your policies comply with employment laws, especially when changes occur. Stay up-to-date on laws and regulations that impact your business by signing up for newsletters from firms that report on employment law, such as Fisher Phillips.
Additionally, working with a professional employer organization (PEO) or compliance consultant, such as BBSI, can ensure you always have the latest information on employment laws and understand how to incorporate them into your existing policies.
Prioritize Complaints
Managing litigation risk isn't just about avoiding situations in which employees may complain; it also involves responding to complaints appropriately. As an employer, you have a legal obligation to respond to official complaints in a timely manner. Promptly and respectfully responding to employee complaints shows you're taking the situation seriously and are proactive about providing the employee with an appropriate resolution.
When responding to workplace incidents, immediately document the situation and your response. Start by setting expectations with the employee about how you plan to investigate the complaint and what kind of timeline they can expect. Be proactive about sharing updates and document all communication related to the complaint, including what type of resolution you reached and how you decided on that outcome.
Secure Insurance Coverage
Despite taking the right compliance steps, employers cannot completely eliminate the risk of employment litigation. Having the right insurance in place can give you critical financial support in the event of a claim and may even shift some of your liability to your insurer. For small businesses, the most common insurance types include:
Workers' compensation insurance – Your workers' compensation policy helps you provide benefits to employees who get sick or injured due to their job. Some states require businesses to maintain workers' compensation coverage to protect their employees.
Employment practices liability insurance (EPLI) – EPLI coverage helps pay for your legal costs and other expenses if an employee files a lawsuit, claiming you have violated their legal rights in the workplace.
Small business owners must decide which levels of coverage are needed. This may depend on the industry, risk aversion, financial capability, and other factors. BBSI can provide your team with workers' compensation insurance that could reduce coverage costs for your business.
Seek Professional Expertise
When it comes to legal compliance, seeking professional input is the best action. Investing in support from HR professionals, lawyers, and compliance experts can help you avoid costly lawsuits, identify risk factors affecting your organization, and implement policy changes before any issues occur. By securing professional help, you can also trust that you've interpreted the law correctly and applied regulations appropriately to your situation.
When choosing which consulting, compliance, and legal firms to partner with, carefully research their track record with other clients. Look for organizations that offer comprehensive professional support to ensure you're getting a customized solution for your workplace.
Develop a Compliance Culture
By making ethics a core value within your company, you can foster a team that cares about legal compliance and respects one another's rights. Creating an ethical environment in which people care about doing the right thing helps employees feel safe, allowing them to focus on their work and build trusting relationships with their colleagues.
When initiating a culture of compliance, encourage managers to lead by example. Follow through on the policies you create and apply your ethical code to day-to-day situations – not just high-risk incidents. This turns compliance and integrity into a deep-rooted habit, instead of just a regulatory requirement.
Facilitate Honest Communication
Maintaining an open line of communication can help you address issues at the outset before they escalate to the point of employee litigation. By handling conflicts honestly and transparently, you show employees they can trust you with their concerns.
Enhance communication with your team by allowing them to talk about their issues before they become official complaints. Even with casual conversations, consider following up with documentation to show that you want to proactively resolve any budding conflicts.
Mitigating Employee Litigation Risks with BBSI
Decreasing the risk of employer lawsuits involves creating compliance policies, implementing them fairly, and building trust and respect into your company culture. Start approaching the risk factors in your organization by partnering with BBSI.
BBSI can identify your main areas of concern and tackle them head-on, Our HR professionals can show you where to start, and provide actionable tips and strategies for your team. Take action today and get in touch with a BBSI Human Resources Consultant to establish compliance policies to directly improve your processes and bottom line.
Disclaimer: The contents of this white paper/blog have been prepared for educational and information purposes only. The content does not provide legal advice or legal opinions on any specific matters. Transmission of this information is not intended to create, and receipt does not constitute, a lawyer-client relationship between BBSI, the author(s), or the publishers and you. You should not act or refrain from acting on any legal matter based on the content without seeking professional counsel.