Welcome to the Nashville Branch!
Welcome to BBSI in Nashville, Tennessee. Our branch sits right in the heart of the community - Town Square in historical downtown Franklin.
We started as a staffing company in 1972, and over the past 50 years, have evolved into a Professional Employer Organization, or PEO. PEOs provide resources to small- and medium-sized businesses that often only larger organizations can afford. A typical PEO provides services such as HR, payroll, workers' compensation, benefits administration, and risk management services. However, BBSI is not your typical PEO. We provide those services and more through our regional and local support team model.

Our specialty is pairing our clients with a team of professionals who get to know you and seek to understand your business challenges. The local team will help shape your vision for success and support that vision with consulting services in the areas of HR, Risk and Safety, and Business Strategy. Our clients know their team by name, have their direct phone numbers, and know them as part of their own team. We are here to support our clients' vision, nurture their teams, and ultimately drive success for their business.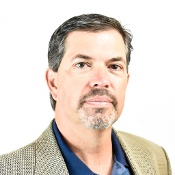 Dion Matos
Area Manager
Dion Matos joined the company in January of 2011 after spending over 12 years as a licensed Commercial & Health Broker in Denver, CO and Southern California. With 10 years of experience in business development with BBSI, Dion is one of the most senior and successful business building professionals in the organization nation-wide.