^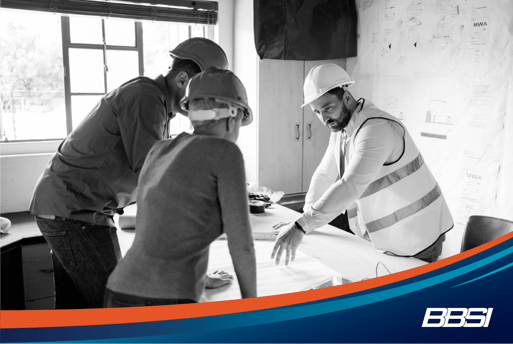 A Comprehensive Guide to Successful Corrective Action Planning
Whether your organization is currently managing a crisis or you're simply trying to prepare for potential setbacks, learning how to develop a corrective action plan (CAP) is key to identifying, investigating, and resolving issues throughout the life of your business.
A CAP is a step-by-step, specific procedure that can help businesses accomplish their desired outcomes for error or conflict resolution. CAPs are:
Designed to identify issues and create actionable goals
Useful for businesses facing compliance or regulatory challenges
Specifically tailored to each individual crisis scenario (though there is a general framework businesses can follow each time they need to make one)
Perhaps most importantly, high-fidelity CAPs can help prevent future crises.
Below, we'll explore some of the benefits of developing a CAP, six steps for creating one, and how partnering with a professional employer organization (PEO) can help support your crisis resolution process.
Benefits of Being Prepared With a Corrective Action Plan (CAP)
While businesses must tweak their CAPs to adequately address specific conflicts as they arise, having a baseline CAP at the ready can help companies prepare for the worst, shorten their response times, and display a commitment to continuous improvement.
There are a host of potential benefits of developing a quality CAP:
Implementing a CAP can help organizations meet regulatory requirements, maintain certifications and accreditations, and protect their reputations.
CAPs can help organizations build trust with customers, partners, and other stakeholders by demonstrating a commitment to accountability and positive change.
Organizations can maintain a culture of excellence and drive sustainable growth by using CAPs to set achievable goals, monitor progress, and adjust as needed.
While creating and implementing a corrective action plan may require time and resources, preventing future issues and ensuring the organization's long-term success make it a worthwhile investment.
Read the Guide: The Employee Lifecycle: From Hiring to Retirement
6 Steps for Creating and Implementing a CAP
While each conflict poses unique challenges to business owners, managers, and team members, this general six-step procedure can help companies prepare a CAP when issues arise.
Step 1: Identify Errors and Deficiencies
Businesses must identify the issue they're facing before they can make a plan to tackle it. Consider the following tips:
Stay vigilant – By investing time into regular data, trends, and performance analyses, company leaders can forecast and attempt to avoid future challenges.
Act fast – The procedures you develop to identify conflicts should be as efficient as possible. Your response timeline might vary based on the severity of the crisis, but identifying the issue quickly can lay the groundwork for an efficient resolution process.
Involve stakeholders – Open communication is critical during a crisis situation. Create a process for keeping stakeholders in the loop as you define the parameters of the conflict. Depending on the scenario, it may also make sense to be transparent with employees, customers, and business partners.
Perhaps most importantly, use data to your advantage. Once you catch wind of a problem, collect all of the information you possibly can to develop a thorough understanding of the issue.
Step 2: Determine Underlying Causes
A root cause analysis is a critical component of your corrective action plan. It'll help you treat the problem at hand instead of simply reacting to the consequences.
Your root cause analysis procedure might look like:
Compiling reports and collecting data specific to the conflict you identified in the first step
Collecting anecdotal information from employees, managers, leaders, and stakeholders
Presenting potential root causes to company leadership to collectively determine the root cause and identify ancillary issues
Throughout this process, remember to avoid some common pitfalls of root cause analysis, like jumping to conclusions or skipping potentially relevant data.

Step 3: Brainstorm Corrective Actions
Good ideas don't just materialize out of thin air. To develop comprehensive, efficient, and cost-effective solutions, you and your team must invest time in the brainstorming phase. Two tips that might support your business during the brainstorming phase are:
Documenting everything – Less popular ideas may eventually be useful if the primary plan proves ineffective or if a similar conflict arises in the future.
Involving team members at all levels – You should bring as many voices to the brainstorming table as possible, as representatives from various teams and levels can contribute useful information to the conversation.
Step 4: Perform a Cost-Benefit Analysis
Before implementing one or more of the plans developed during the brainstorming phase, assess how the costs associated with each plan will impact your bottom line.
Financial forecasting can be difficult, but cost-benefit analyses typically include:
Calculating how much an initiative will cost
Identifying potential incidental costs
Weighing how the initiative will impact the company's bottom line
Considering a variety of potential outcomes and their financial consequences
While it can be difficult to predict every element of your conflict resolution plan (especially customer response, if applicable), you should use a cost-benefit analysis to prioritize your potential resolution plans based on cost-effectiveness.
Step 5: Set Achievable Deadlines and Milestones
Once you've chosen the most cost-effective action plan, it's time to put it into action. Be sure to flesh out two key elements of your plan:
Milestones and goals – Break down your overall goal into smaller, achievable benchmarks.
Deadlines – Setting a timeline for meeting the milestones outlined in your plan will help you stay on schedule and efficiently use your available time.
To set realistic goals and deadlines, incorporate perspectives from the teams that will be impacted. For instance, if your HR team needs to accomplish various tasks during the resolution process, ask them what those tasks entail and how much time they expect to spend on them.
Collaborative scheduling and goal-setting will help you accomplish tasks efficiently and effectively.
Step 6: Evaluate and Monitor Progress
Quality control is crucial to conflict resolution. If you don't implement high-quality solutions, you may not effectively prevent future conflicts.
One way to monitor quality control is to evaluate the plan's progress as you reach each milestone. That might look like:
Assessing the allocated time vs. actual time spent on each task
Confirming that each task has been accomplished thoroughly and correctly
Predicting the success and timeliness of the next steps
Monitoring can also help you tweak the plan as needed as you accomplish each benchmark. If you discover a redundant or unnecessary step or realize that you forgot a critical item, you can modify the plan to reorient the team toward a successful outcome.
How a PEO Can Help Businesses With Corrective Action Plans
While large businesses with experienced internal staff might be able to confidently tackle a conflict without outside support, small and medium-sized businesses may benefit from advice from seasoned professionals. Professional employer organizations, or PEOs, can help businesses confront and resolve issues in numerous ways:
Leveraging expertise – PEOs have HR and risk professionals who can help you identify errors and deficiencies in your workplace and suggest corrective actions that comply with relevant regulations.
Developing best practices – PEOs can provide guidance on best practices for creating and implementing corrective action plans based on their experience working with other companies in your industry.
Providing educational development – PEOs can help businesses identify gaps between existing departments and their operational goals and create plans for improvement.
Managing compliance – PEOs can help ensure that your corrective action plan complies with all relevant regulations, reducing the risk of fines or legal issues.
Assessing risk – A PEO can identify potential risks and hazards in your workplace and implement corrective actions to mitigate those risks before they precipitate major conflicts.
PEOs offer a wealth of knowledge to companies managing current crises or preparing due diligence plans. Their professional staff and wide networks can offer support to businesses of all sizes.
Create, Implement, and Monitor a Successful CAP Strategy with BBSI's Expertise
Creating and implementing a corrective action plan can be complex, and having the right support can make all the difference. At BBSI, we have a team of HR professionals who can provide guidance and support throughout the entire process, from assembling the corrective action team to evaluating and monitoring progress.
Our services include HR compliance support, risk management, and HR technology solutions that can help you streamline the corrective action plan process and improve efficiency. BBSI is committed to helping you and your business overcome challenges and achieve long-term prosperity.
Contact us today to learn more about how our HR professionals can help you ensure a successful corrective action plan implementation.
Disclaimer: The contents of this white paper/blog have been prepared for educational and information purposes only. The content does not provide legal advice or legal opinions on any specific matters. Transmission of this information is not intended to create, and receipt does not constitute, a lawyer-client relationship between BBSI, the author(s), or the publishers and you. You should not act or refrain from acting on any legal matter based on the content without seeking professional counsel.