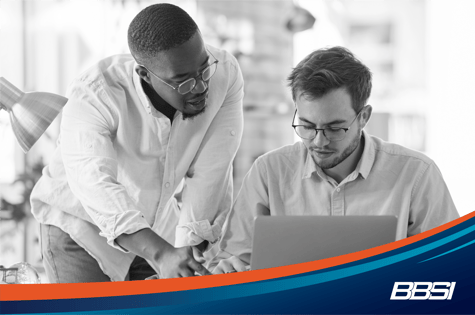 How to Help Your Franchisees Run Better Businesses
As you grow your franchise, you'll encounter common challenges like building relationships with new franchisees, opening more locations, and expanding your franchisee support assets. But learning how to run a successful franchise doesn't have to be a trial-and-error process.
That's why we sat down with John Brice, BBSI's Franchise Development Manager, to discuss which questions franchise business owners should ask potential franchisees before the relationship begins, some of the characteristics of an ideal franchisor-franchisee relationship, and how franchisors can provide the support franchisees need to succeed. A veteran franchisee of multiple household name brands, like McDonald's and PROSHRED Security, John brings extensive industry experience to BBSI's franchise development team.
---
Listen to the BBSI Entrepre(doers) Podcast
John Brice, BBSI Franchise Development Manager, joins the show to discuss which questions franchise business owners should ask potential franchisees before the relationship begins, some of the characteristics of an ideal franchisor-franchisee relationship, and how franchisors can provide the support franchisees need to succeed.
---
Questions to Ask Before the Partnership Begins
Before we get into how to grow your franchise business, and more specifically, how to provide the support that franchisees need to grow, let's break down a few questions franchisors should ask franchisee candidates during the vetting process.
John recommends franchisors get to know their candidates and get a feel for their expectations with the following questions:
"What excites you about this brand?" This question helps franchisors suss out whether or not candidates already have a deep understanding of the brand. Franchisees' answers could inform what their initial training and ongoing support from the franchisor might look like. Even if a franchisee doesn't have an encyclopedic understanding of the franchise's mission, vision, and values yet, enthusiasm is promising.
"Can you see yourself making money in this concept?" Obviously, franchisors will want to hear an impassioned, "Yes!" And this is the response franchisees are most likely to give. Franchisors shouldn't be afraid to dig deeper into franchisees' preliminary strategies for becoming profitable; these, too, will help franchisors provide optimal training and support once the relationship formally begins.
"What kind of ongoing support are you looking for from the franchise brand?" Experienced franchisees of other brands might know exactly what they're looking for from their franchisor. If a candidate's expectations align with your brand's support system, this could be the beginning of a profitable partnership. If a candidate expects more support than you're currently giving to franchisees, or if they express hesitation about the potential for micromanagement from franchisors, that's okay. Talk through your existing support system, any changes that are on the horizon, and the potential for more personalized support.
These questions help franchisors identify quality franchisee candidates during the application process, set expectations early, and communicate competence to seasoned franchisees.
Building a Franchisor/Franchisee Relationship
Expanding your relationship-building skills is a key part of learning how to be a franchisor of a growing brand. Let's hone in on what the ideal franchisor-franchisee partnership looks like, the benefits of reaching those benchmarks, and the pitfalls you avoid when you invest in a quality partnership.
The Ideal Partnership
In an ideal franchisor-franchisee partnership:
Franchisors train their franchisees on how to best sell their product, manage operations and human resources, and maintain regulatory compliance.
Franchisees receive ongoing support from franchisors as their businesses grow, as markets change, and as the parent brand evolves in the long term.
In his experiences both as a franchisee and a consultant to franchise businesses, John has encountered numerous occasions when franchisors weren't investing enough effort into teaching franchisees how to be business owners, deal with HR problems, and tackle the demands of federal and state regulations.
Instead of just teaching franchisees how to sell the product, John recommends franchisors place equal emphasis on strategies for managing the critical elements of business ownership mentioned above.
But franchisors should also acknowledge that education doesn't end on training day. Effective support networks can bolster franchisees' efforts from day 1 to day 1,001 and beyond — efforts that facilitate profits for both franchisees and franchisors.
If you're looking for a partner that can help you create, scale, and maintain a support network for franchisees, that's where BBSI comes in. Our franchise development team can help franchisors fill in the gaps in the training and support systems that teach franchisees how to conquer the daily grind.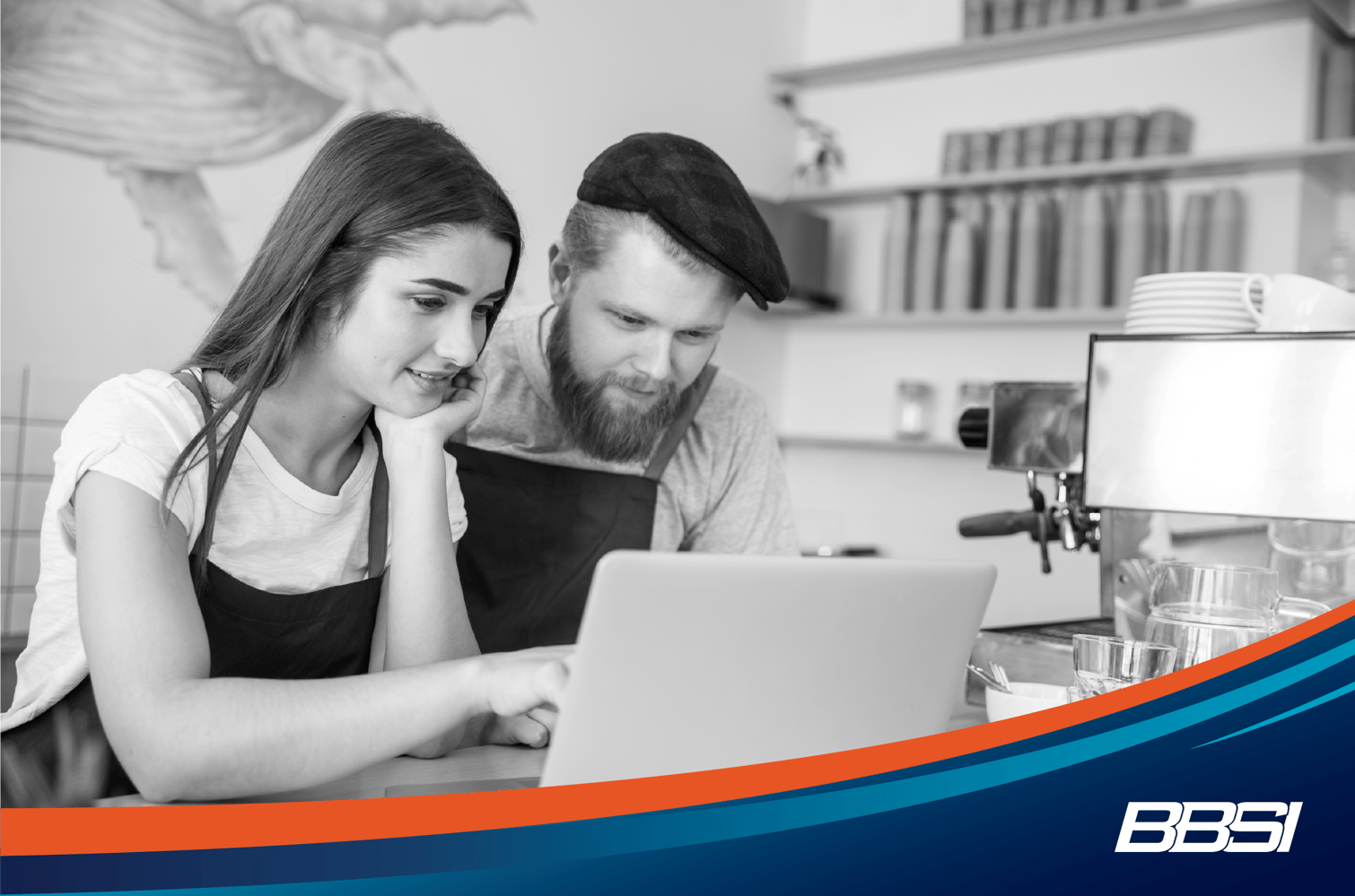 Benefits of the Ideal Partnership
When franchisors provide the education and ongoing support that franchisees need, both partners stand to benefit. Some advantages of a healthy franchisor-franchisee relationship include:
Reduced Risk for Franchisees: When they become franchisees, business owners already benefit from franchise brands' established business models and procedures, which can mitigate many of the risks associated with starting a new business. Effective support networks also give franchisees a tried-and-true system to fall back on when they need help.
Symbiosis: Franchisors can help franchisees develop profitable businesses, helping keep everyone in the black. But franchisees can positively impact brands in non-financial ways, too, by contributing ideas for brand development, serving as case studies for potential new policies, and expanding brand awareness in their local markets.
When support systems are functioning optimally, and the franchisor-franchisee relationship is producing profits, new ideas, and overall brand growth, franchisees can enjoy maximal impacts from well-established benefits of the franchise model, like:
Marketing and Advertising Support: Franchise-wide campaigns simplify marketing strategy and budgeting for franchisees.


Widespread Brand Awareness: Franchisors work hard to develop brand recognition across multiple markets, supporting foot traffic in local stores.


Group Purchasing Power: Access to bulk pricing and vendor negotiation support can help franchisees keep costs down and profits up.


Access to Cutting-Edge Industry Technologies: Franchisors are some of the first to hear about major technological advancements in their industries — insider knowledge and access they can share with franchisees.
Pitfalls to Avoid During Relationship-Building
As franchisors build mutually-profitable relationships with franchisees, they should do their best to mitigate some of the perceived drawbacks of the franchise business model. Let's break down some of these perceived pitfalls and how franchisors can approach them with dexterity:
Lack of Control: In the face of extensive support networks and oversight, franchisees might feel like they don't have control over business decisions. Throughout the training process, franchisors should identify areas where franchisees have significant autonomy and encourage franchisees to share ideas for improvement throughout their ownership journey.
High Costs: Franchise fees (like buy-in costs and royalties) can be a sensitive topic in the contract negotiation process and beyond. Anytime franchisors assess a fee, they should have access to data that demonstrates the value of the services that franchisees receive in return. Emphasize the value of benefits, like collective buying power, marketing support, and access to corporate legal advisors.
Limited Flexibility: Similar to feeling like they have limited control over business decisions, potential and new franchisees might feel like the franchise system keeps them from experimenting with new ideas or approaches. Franchisors should remind franchisees that creative suggestions are always welcome and lend an ear when franchisees want to contribute to the brand's operational policies. It's also important for franchisors to emphasize their extensive experience — they're seasoned enough to know which ideas don't hold water and which have promise.
Corporate Red Tape: Franchisees of large brands might not be thoroughly convinced that your support network is robust at the beginning of your relationship. If you do have a tried-and-true support network, demonstrate to your franchisees that they'll have access to support when they need it. Consider providing examples of how other franchisees have asked for and received assistance when they needed it.
Ultimately, if a potential franchisee is interested in a partnership, they've likely already resigned themselves to some of the less-than-ideal elements of owning a franchise. But reassuring your franchisees that they have autonomy, valuable resources, a voice, and access to support throughout the life of their business ownership will help you build trust with new partners.
Support Is Key
Clearly, support is critical to the success of both the franchisee's business and the franchisor-franchisee relationship. In healthy franchises, support extends to:
Finances: Franchisors provide valuable services like marketing support, help franchisees secure low prices, and help franchisees make choices that positively impact their bottom lines.
Operations: Established franchise-wide protocols for personnel management, HR tasks like payroll and benefits administration, sales, and facility management can ease new franchisees' anxieties about opening and running a business and help keep franchises running smoothly.
Growth and Evolution: When franchisees have an idea, franchisors can provide mentorship and advice to help them bring those ideas to fruition. Alternatively, they can also advise against ideas that have already proven ineffective in the past.
"It's a very symbiotic relationship where the franchisor has a goal to grow to a certain density of business," John says. "They want to find people who are aligned with their values to help them grow that business. The franchisor has a very vested interest in seeing that franchisee be successful. Especially when they're starting; if those first few franchisees that come on board aren't successful, the franchisor is going to fail because those new franchisees, in essence, become the brand ambassadors as the franchisor tries to grow."
How Can Franchisors Better Support Their Franchisees?
As franchisors learn how to run a successful franchise, they must develop robust support for franchisees. Since the success of the franchisor is based on the success of franchisees, companies must invest in the tools their franchisees need to excel.
That should include:
Communicating Effectively: Franchisors should maintain open and frequent communication with their franchisees, keeping them informed about changes to the business model, new products or services, and other important information.



Training and Development:

Comprehensive training and ongoing support for franchisees will help them operate their business more effectively. Training efforts should include marketing and advertising, customer service, and operations. To offer ongoing development opportunities, franchisors could host regular check-in meetings, networking events for franchisees, webinars on business ownership topics, or a mentorship program.
Marketing and Advertising Support: When franchisors provide their franchisees with marketing and advertising materials, they help free up franchisees' time for operational or sales functions, increasing their productivity and profits. Franchise-provided marketing materials might include templates for local advertising campaigns and social media posts.
Operational Support: Franchisors should provide their franchisees with operational support, including guidance on managing inventory, staffing, and day-to-day operations.
Feedback and Evaluation: Franchisors can help franchisees improve, develop, and grow by regularly evaluating the performance of their franchisees and providing constructive feedback.
Technology and Innovation Access: Franchisors should stay up-to-date with the latest technologies and innovations in their industry and provide their franchisees with access to new tools and systems that can help them operate more efficiently.
Franchise Advisory Councils: To help connect franchisees and outsource some support duties to peers, franchisors can establish franchise advisory councils, which allow franchisees to provide feedback and input on the franchisor's operations and business model.
By providing franchisees with the support they need to succeed, franchisors can build stronger relationships, more profitable partnerships and improve the overall success of their franchise system.
Build Better Franchises with BBSI
Learning how to grow your franchise business can take time, especially if you're a relatively new franchisor. When it comes to running a successful franchise business, staying up-to-date on industry developments, creating robust support networks for franchisees, and navigating the path to profitability represent only the tip of the iceberg.
That's where BBSI can help franchisors and franchisees. Our franchise development consultants help fill in the gaps between the excitement of new franchisee partnerships and the sometimes unexpected daily realities of running a business.
BBSI offers comprehensive support to its franchisees by providing assistance with payroll, risk and safety, staffing and recruiting, health benefits, and many other services that help with the challenges franchisees face. BBSI has supported the growth and success of a large network of successful brands and built a reputation as a trusted and reliable partner for small and medium-sized businesses.
If you're ready to achieve prosperity in your franchise business, reach out to your local branch to learn more about partnering with BBSI.
Disclaimer: The contents of this white-paper/blog have been prepared for educational and information purposes only. Reference to any specific product, service, or company does not constitute or imply its endorsement, recommendation, or favoring by BBSI. This white-paper/blog may include links to external websites which are owned and operated by third parties with no affiliation to BBSI. BBSI does not endorse the content or operators of any linked websites, and does not guarantee the accuracy of information on external websites, nor is it responsible for reliance on such information. The content of this white-paper/blog does not provide legal advice or legal opinions on any specific matters. Transmission of this information is not intended to create, and receipt does not constitute, a lawyer-client relationship between BBSI, the author(s), or the publishers and you. You should not act or refrain from acting on any legal matter based on the content without seeking professional counsel.