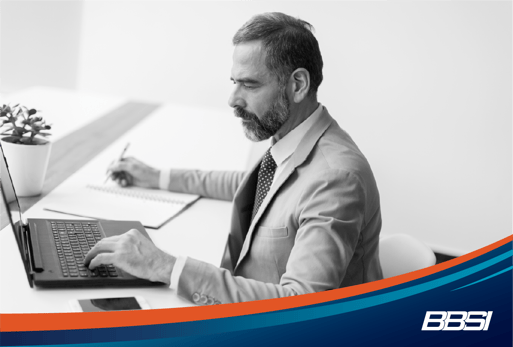 Is a Mission Statement Enough?
It's natural for people to seek out work that's meaningful to them. In fact, 74% of respondents to an employee engagement study indicated that employees gain personal fulfillment when they can affect positive change at work. When companies collaborate with employees toward a shared mission, they build fulfillment into the structure of their business model. Mission-driven work is equally important to consumers, who overwhelmingly offer trust and loyalty to companies that support meaningful social or environmental issues.
Most companies have a mission statement, but that doesn't mean they're upholding mission-driven values. By crafting a meaningful mission statement and embodying it in routine business decisions, you can cultivate a thriving community that works together to steer your business toward success.
Below, we explore the difference between having a mission statement and creating a mission-driven culture, with tips on establishing integrity and trust with a mission-driven strategy.
---
Listen to the BBSI Entrepre(doers) Podcast
In this episode, we are joined by BBSI's Salt Lake City Area Manager, Richard Webb. Richard is an entrepreneur, business consultant and has owned a number of businesses. His background and history make him a great resource for what it takes to create a mission-driven business.
---
What is a Mission Statement?
A mission statement briefly defines why a company exists, what problems it solves, and how it upholds key values. It serves different purposes for each business, but the primary driving force behind creating a mission statement is to explain the reason for the company and the underlying meaning behind its work.
A business can create a mission statement to establish a presence within its target audience, gain recognition, and generate revenue. Mission statements also provide a clear reference that employees, customers, and business partners can use when learning more about a brand.
By crafting a clear and concise mission statement, businesses can communicate their values and objectives to their employees and customers. This can help build a strong brand identity and establish a sense of purpose that drives the business's success. A well-defined mission statement can be a powerful tool for any business looking to succeed in today's competitive market.
What is a Mission-Driven Business?
A mission-driven business is one that integrates its values into its operations, from corporate philanthropy to administrative decisions. It prioritizes its purpose beyond generating profit, focusing on how it can use that profit to reinvest in its employees, consumers, and community. A business doesn't become mission-driven overnight; this process requires consistency and long-term commitment to foster genuine trust with stakeholders and consumers.
Unlike other businesses focusing solely on short-term profits, mission-driven companies prioritize long-term success while positively impacting society. This can be through supporting social causes, offering a service that solves a societal problem, or treating employees exceptionally well. By prioritizing their purpose, these businesses aim to create a sustainable business model that generates revenue while embodying their purpose with everything they do.
Mission-Driven Business Examples
Being mission-driven isn't just an optional perspective on how to do business. Both consumers and employees increasingly view mission-driven business practices as a requirement. According to a corporate social responsibility survey, 94% of consumers prefer to do business with companies that treat their team members well. A vast majority also prioritize companies that work to benefit society and invest in their local and global communities.
Modern companies are already experiencing the benefits of investing in their mission. Purpose-driven companies profiled in the book Firms of Endearment greatly outperform the S&P 500. By incorporating a meaningful mission into company practices, mission-driven companies enjoy an enduring positive reputation and financial benefits of a loyal team and consumer base.
Here are a few examples of mission-driven businesses and how they're championing social change:
Patagonia
The mission statement, "We're in business to save our home planet," succinctly and directly reflects Patagonia's values and purpose as an outdoor goods retailer. They thoughtfully focus on issues that matter to their audience of outdoor adventurers, like reducing their environmental footprint, implementing sustainable practices, and assisting with environmental conservation.
Patagonia displays a mission-driven culture by backing up its mission with its philanthropy, pledging 1% of sales to environmental preservation efforts, and promoting sustainable practices. Since its initial pledge in 1985, Patagonia has donated over $140 million, giving consumers proof that their purchases make a positive impact.
Costco
Costco has a basic mission of providing quality goods at low prices, but it backs up that mission with a Code of Ethics. With simple provisions such as "take care of our members" and "take care of our employees," Costco demonstrates a company-wide commitment to empathetic, accountable business practices. Its culture-focused mission includes actionable, measurable policies and the prioritization of internal promotions, competitive wages, and health coverage for both full-time and part-time team members.
With a high retention rate and a thoughtful work-life balance, Costco shows customers and employees that it operates with integrity in mind, providing affordable prices without sacrificing the ethical treatment of its team members.
Trader Joe's
Over the years, Trader Joe's has developed a cult following for its commitment to a simple philosophy: "Just focus on what matters: great food + great prices = value." Trader Joe's is committed to excellent customer service, affordable prices, and a clean, friendly atmosphere.
Innovative, affordable products keep customers returning despite minimal investment in classic marketing methods. The company continues its promise to offer the best value daily by doing away with coupons and sales. While this may seem counterintuitive, it clearly communicates that customers always get the best possible price, providing consistent savings to their loyal consumer base.
What's the Difference Between Having a Mission Statement and Being a Mission-Driven Business?
The leadership and culture of a business differentiate it from simply having a mission statement and being genuinely mission-driven. The mission statement serves as a guide, clearly stating the business's purpose, values, and goals. But it's a company's holistic, long-term actions that demonstrate whether it truly lives up to that purpose.
Businesses don't become mission-driven by adding a mission statement to their website and continuing their operations without looking back. Studies show that having a mission statement has no statistical impact on a company's financial success. Researchers found a wide gap between the mission statements companies release and the values of their customers, with many businesses missing the mark on how customers create purchasing choices.
Having a mission statement also doesn't account for following through with mission-driven practices. Businesses that create a mission statement, but don't back it up with action, can come off as inauthentic, using their mission as a fad. Consumers overwhelmingly disavow companies with deceptive practices while supporting companies that align with measurable social benefits.
Establishing and maintaining a strong organizational culture requires effective leadership. Once a business's mission statement has been driven and reinforced, it can unite all departments toward a common purpose. Mission-driven companies make decisions with their mission statement in mind. These decisions can be as big as hiring or deciding what social platform they want to take on and donate to or as small as the layout of their office space.
What sets a mission-driven business apart is its ability to use the mission statement to create tangible improvements that deliver results to the business and the greater community.
What are the Benefits of Being a Mission-Driven Business?
The primary purpose of a mission-driven business is to solve a problem and benefit society, but businesses can also enjoy the benefits of their own thoughtful, ethical practices. Embracing a mission-driven approach can create benefits that ripple throughout all aspects of the business:
Greater Employee Engagement and Retention:

When people believe in the work they're doing, they're more likely to feel dedicated to their job and strive to grow within their company. Compared to individuals primarily motivated by pay, people with mission-driven roles are more likely to be high performers and stay at their employer long-term.

Enhanced Efficiency:

A Gallup study comparing businesses with the most and least engaged employees identified the massive potential for increased efficiency at mission-driven companies. Teams with engaged employees enjoyed 81% less absenteeism, 64% fewer safety incidents, and 18% more sales productivity than their low-engagement counterparts. This encourages businesses to increase efficiency by engaging employees with a meaningful mission.
Improved Customer Loyalty: Consumers are increasingly drawn to businesses prioritizing social responsibility and ethical practices. By embracing a mission-driven approach, companies can build customer trust and loyalty.
Stronger Brand Identity: A well-defined mission statement can help a business stand out from its competitors and build a stronger brand identity.

Better Financial Performance:

Companies that make their mission and purpose a driving force in their business practices can attract high-performing team members who have a personal stake in their work, encouraging the company's financial success. Customers who believe in the company's mission may prioritize working with a brand that shares their values above finding the cheapest option on the market. Ultimately, this allows mission-driven companies to achieve rapid growth and high market share.
"A purpose-driven approach allows companies to broaden their mission, create a holistic value proposition, and deliver lifetime benefits to customers… Leaders need to think long and hard about how to make purpose central to their strategy." —Harvard Business Review
When a business makes decisions with its mission statement in mind, the potential for what it can achieve increases exponentially. All facets of the business, from company culture to finances, can experience the positive effects of having a dedicated team that constantly reinvests in a shared goal.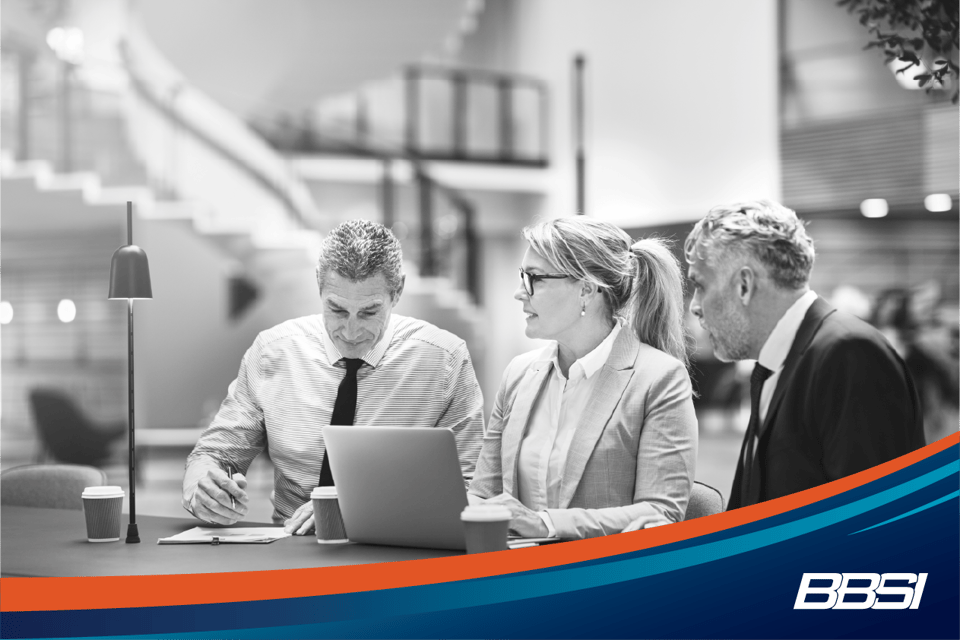 How to Create a Mission Statement
When creating a mission statement, reflect on the core reason your company exists and how you use company revenue to solve a problem or make life easier for your customers. Company leaders can use these questions to develop a concise, impactful mission statement that summarizes the business's fundamental purpose:
What's the purpose of earning income through this business?
What am I going to do with the revenue?
What does my company do that fills a need in the community or for those who work around me?
After reflecting on these questions, use these steps to translate that information into your mission statement:
Define Your Purpose: Consider why your business exists and what you hope to achieve. Next, determine what problems you're solving and how you're providing value to your stakeholders, including consumers, employees, and community members. Identify the motivation behind the business's function and address what the business does.
Identify Your Values: Consider what principles guide your business and what you stand for. These might include honesty, integrity, innovation, social responsibility, or sustainability.
Set Your Goals: Determine what you want to achieve as a business in the short and long term. This might include financial goals, social impact goals, or other objectives.
Write it Down: Using the information you've gathered, write a brief statement that summarizes your business's purpose, values, and goals. Keep it simple and concise, and try to capture the essence of your business identity.
Refine and Revise: Ask for feedback on your mission statement from different organizational stakeholders to ensure it reflects the values of your community. Then, refine and revise it as necessary until you have a statement that feels authentic, inspiring, and representative of your business.
Remember, creating a mission statement is only the beginning. Consistently reference your mission statement as a guide for decision-making and action, and incorporate it into your branding and marketing efforts. It's also important to be open to feedback about your mission statement, evolving along with the changing needs of your consumers and community.
How Can Businesses Strengthen Their Mission and Utilize it to Drive Strategy and Growth?
To enjoy the myriad benefits of having a mission-driven business, be intentional about incorporating your mission into company strategy. Once a business establishes a mission statement, company leaders must work hard and invest in empathetic leadership to reinforce the purpose and messaging behind the mission statement. Here are a few tips for cultivating a strong mission that drives growth:
Start On Day One:

Build your company mission into your onboarding programs, ensuring every new team member understands company goals and how their role contributes to them. Use recognition programs to reiterate the importance of each individual when working toward the company mission.

Use Mission-Based Training Materials:

Your company's training curriculum guides the professional development of every employee on your team, making it a valuable resource for instilling mission-driven values. Make direct connections between your training practices and the company mission to ensure your team remains aligned with the same goals.
Make Mission-Focused Decisions: When developing strategic plans, make clear connections between your choices and your mission. All business decisions should relate to the mission, including how you allocate your budget, which products you develop, and which suppliers you use. You uphold the business's purpose by aligning these core decisions and contributing to an authentic and compelling brand identity.

Measure Progress Against the Mission:

Track your success by identifying key performance indicators (KPIs) related to your mission and regularly measuring them. Example KPIs may include philanthropy spend, employee engagement rates, or specific statistics related to a social cause. By tracking metrics related to your mission, you can make timely adjustments and ensure you're fulfilling the company's purpose.
Communicate Your Mission Thoroughly: Share your mission statement with your investors, employees, and customers. When discussing your mission statement, provide context for how you plan to uphold those values as a mission-driven company. You can spread awareness of your company's mission by incorporating it into your branding, which can attract stakeholders who share those values.
Form Partnerships: Partner with other businesses and organizations that share your company's values, pooling your resources to amplify your impact. This can involve building philanthropy initiatives with charities or collaborating on projects with another mission-focused business. Participating in meaningful partnerships expands your community and promotes fresh, innovative ideas.
Business leaders should remember that a mission statement's primary objective is to foster a positive culture. By embodying the values and principles articulated in the mission statement and instructing the leadership team to do the same, organizations have the potential to create a superior work environment for their employees and achieve greater success.
How Can Businesses Stay Motivated?
Mission-driven businesses incorporate their values into their long-term business strategy, which requires commitment and consistency. To support the sustainability of your mission, focus on building an inspirational leadership team that incorporates motivation into its daily practices.
The book Drive by Daniel Pink hones in on the key components of a motivated workforce, which you can use to help all team members feel personally invested in the company's mission:
Autonomy: Feeling accountable and responsible for our work and decisions.
Mastery: The ability to develop genuine expertise and pride in those skills.
Purpose: Understanding that our jobs are meaningful and feeling satisfied with our contributions.
Empowering employees to value their roles and investing in their career development can create a highly motivated company culture. As your team prioritizes their individual career development, they become more capable and invested in the team's overall mission.
How Does BBSI Help Businesses Strengthen Their Missions and Achieve Growth?
BBSI recognizes that connecting a business's mission statement and aspirations to its financial goals takes time and effort. We work closely with business owners every day to help them understand and communicate the purpose behind their work to their employees.
By engaging in BBSI's Business Strategy Services, you can examine your motivations and gain objective, educated feedback on your mission. Your dedicated Business Partner will kick off the relationship with an in-depth strategic planning session to uncover your business's current health, plans, and any obstacles that could prevent you from reaching your goals. Through this process, we help businesses build a bigger picture around their mission statement and create a culture that drives desired results.
When you're ready to communicate your mission with your team, you can work with BBSI's Human Resources Consultants to learn how to align your mission with your HR policies. Our consultants can help you use your HR department as an effective tool that engages employees and promotes a mission-focused company culture. And once you have a thriving community that your employees love, BBSI's Staffing & Recruiting Services can ensure that only the most dedicated, high-performing prospects join your team.
If you're ready to learn how to elevate your mission statement, reach out to your local BBSI representative to discover your potential as a mission-driven business.
Disclaimer: The contents of this white paper/blog have been prepared for educational and information purposes only. The content does not provide legal advice or legal opinions on any specific matters. Transmission of this information is not intended to create, and receipt does not constitute, a lawyer-client relationship between BBSI, the author(s), or the publishers and you. You should not act or refrain from acting on any legal matter based on the content without seeking professional counsel.