^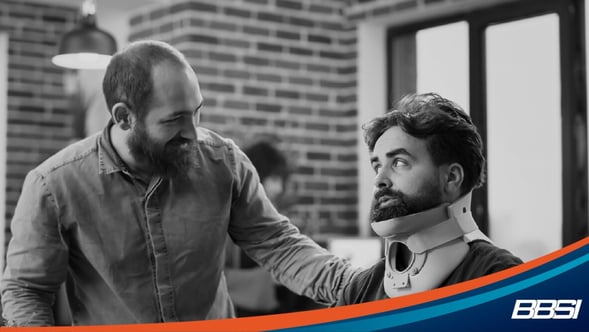 Modified Duty: Getting Employees Back to Work After an Injury
Having a strong safety culture and thorough safety policies are crucial for helping prevent injuries in any work environment. However, accidents can still happen both on and off the clock. In 2020, the private sector reported 2.7 million non-fatal workplace injuries or illnesses — nearly three cases for every 100 employees. While your company may be doing its best to prevent workplace injuries, how can you ensure your business and employees are able to bounce back after an incident?
Modified duty programs are a great way to support your employees' well-being and help them get back to work faster after an injury.
What is a Modified Duty Program?
Also called a "return to work" (RTW) or "light duty" program, a modified duty program temporarily provides less physically demanding tasks for employees who are unable to perform their usual responsibilities post-injury or illness. Modified duty programs are typically separated into three categories:
Light duty: Excusing an employee from performing some of their normal tasks
Limited duty: Reducing an employee's hours to mitigate intensive activity
Modified duty: Removing or replacing normal tasks with less-intensive alternatives
For example, if you run a manufacturing facility, your employees may be at risk of a back injury at work. Instead of sending injured employees home, modify the amount or duration of their heavy lifting tasks, or assign them jobs like paperwork, quality control, or data entry.
Why Are Modified Duty Programs Important for Employers and Employees?
Modified duty programs show workers that their employers care for them and prioritize their safety, comfort, and financial stability. This significantly impacts employee morale and retention through tangible commitment and support from the company. Modified duty programs may also motivate your workers to resume their usual position after recovery — the odds of which diminish significantly the longer an injured worker is on leave, according to studies cited by the CDC.
These programs also minimize impacts on productivity following worker injuries and reduce workers' compensation costs. Instead of sacrificing work hours while healing at home, employees can leverage other skill sets to contribute value and maintain financial security.
Perhaps most importantly, modified duty programs directly impact an employee's recovery. One study showed that returning to work within one week after an injury or illness was associated with improvements in both pain level and physical function. That study also showed that employees who perform modified duties instead of taking paid leave return to work three to four weeks faster than their counterparts.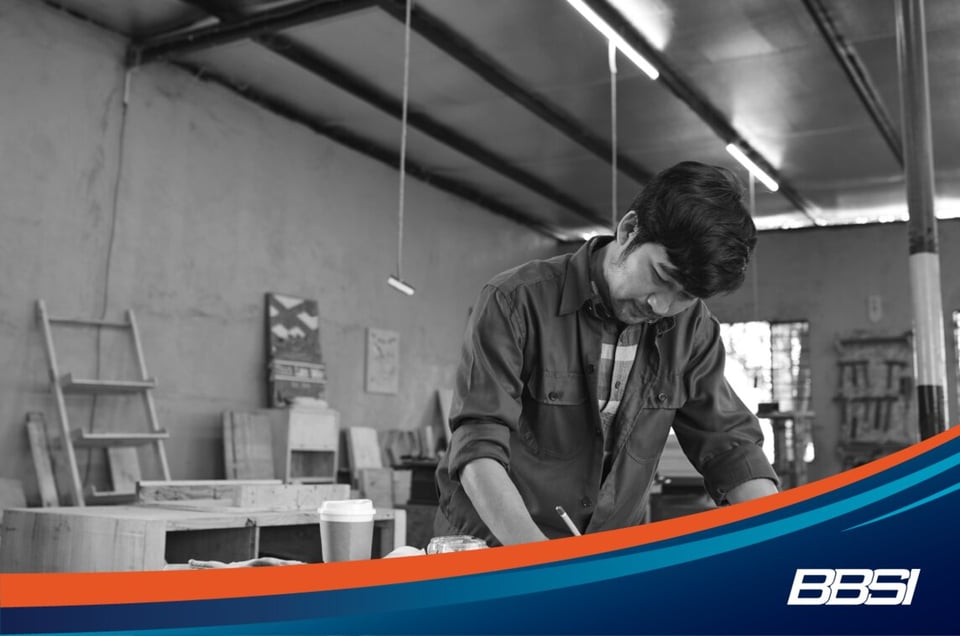 How To Build a Modified Duty Program
There may come a day when one of your employees experiences an injury. When that time comes, it'll be critical to have a modified duty program that's tailored to your staff's responsibilities and skills.
These four steps will help you create a modified duty program that fits your team's needs:
1. Research Modified Duty Regulations
As with any policy, your modified duty program must comply with all local and federal laws. That's why it is critical to research laws and regulations before building your program. For extra support in this area, reach out to your broker or business consulting team to better understand the requirements under the Family and Medical Leave Act (FMLA) and any other applicable laws or regulations.
For example, normal FMLA reinstatement requires that workers return to a position that is the same or "equivalent" to the employee's prior role — meaning equal pay, benefits, work hours, and other factors. FMLA does not require reinstatement for injured employees, but the Americans with Disabilities Act (ADA) does require consideration of modified duty possibilities in many cases. Employers must make an effort to provide reasonable accommodations, and policies should be designed accordingly.
2. Build Modified Duty Job Descriptions
As an employer, you will need to provide options to employees applying for modified work. Employers typically offer a light duty version of the employee's existing job description, known as light duty return, or a list of pre-supplied duties they could undertake to form a new temporary role during the program.
Light duty return: Consider how a manufacturing plant might describe a modified duty version of a warehouse worker's position. It might exclude lifting items over a certain weight or for an extended period or include janitorial, documentation, or data entry responsibilities.
Pre-supplied duties: Generate a list of responsibilities you could reasonably expect all staff to handle regardless of their condition. For example, it may include administrative tasks like client interfacing, filing, note taking, reporting, or safety-related tasks like workplace inspections. Alternatively, modified duty employees could become involved in workplace training or education programs.
3. Create Your Modified Duty Forms
Next, you'll need to create modified duty forms. These will help you formalize compliance with applicable regulations, avoid or navigate legal conflicts, and manage your program in an organized fashion.
There are two specific forms you'll need to build:
Injured Employee Modified Work Offer Form: This document officially notifies an employee of their status in a modified duty program. It must include the proposed position's start and end dates, the hours the employee will work, and logistical details like an acceptance deadline, consequences for not accepting, and whom they should contact with any questions.
Employee Job Description Form: This provides the official description of the modified duty position. It should explicitly describe responsibilities and expectations, including the individual tasks to be performed by the employee.
4. Formalize and Communicate Your Policy
The last step begins with finalizing all other logistical matters and documenting them in a formal policy, such as a standard operating procedure (SOP). Your written policy should include:
Timelines for leaves of absence, light duty, and expected return to regular duties
The wages, benefits, and workers' compensation policy changes during light duty
Any qualification requirements for the program (e.g., a doctor's note)
Any regulatory considerations that would impact program participants
More broadly, the SOP should also describe how you will administer the program, breaking down the employees' responsibilities, as well as how their work will be overseen under the program. To facilitate the program, you should consider hiring or electing staff to a Return to Work Coordinator (RTWC) role.
Once your policy and program are formalized, they must be communicated to all employees. That includes informing new hires and integrating modified duty into training and discussions about workplace safety. It also includes communicating with employees when they become injured, monitoring their recovery, and tracking any long-term injuries or disabilities.
Learn about Safety Meeting Best Practices & Topics to Cover ASAP in this blog.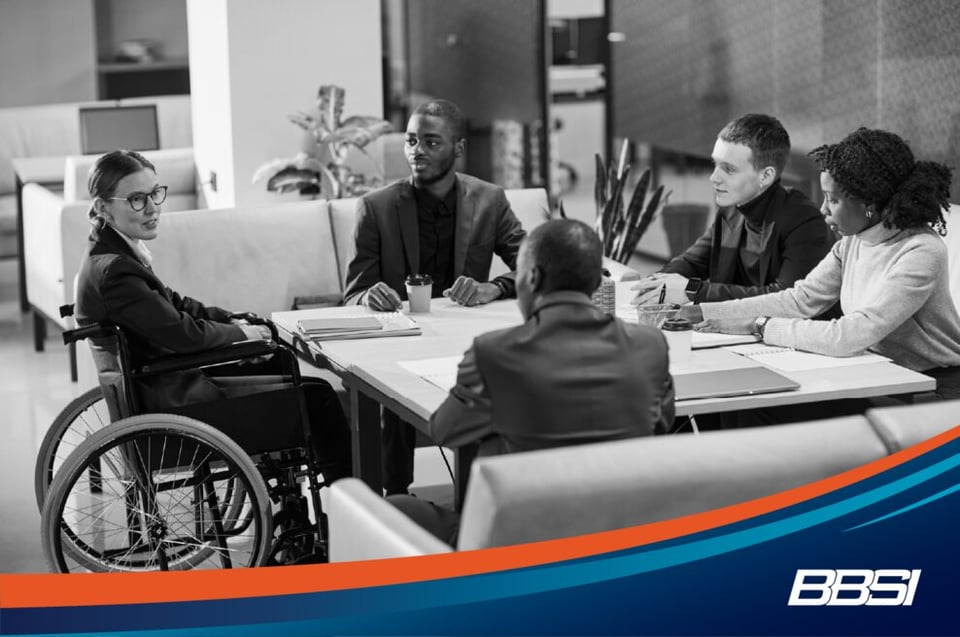 Build Your Modified Duty Program With BBSI
A modified duty program can help your business stay on track when employees are injured while also providing them with the support and stability they need during difficult times. But it is your ability to create and implement a plan that works for everyone that will determine the program's success.
That's where BBSI can help. When businesses partner with BBSI, they get paired with a dedicated, local Business Unit Team who helps them streamline their business operations and strategize for the future.
This Business Unit includes a Risk Management Consultant who will help you and your leadership team create and implement a modified duty program that helps your employees and your productivity recover from any incident, no matter how big or small.
Connect with your local branch today to see how BBSI can help you prepare for the future.
Disclaimer: The contents of this white paper/blog have been prepared for educational and information purposes only. The content does not provide legal advice or legal opinions on any specific matters. Transmission of this information is not intended to create, and receipt does not constitute, a lawyer-client relationship between BBSI, the author(s), or the publishers and you. You should not act or refrain from acting on any legal matter based on the content without seeking professional counsel.