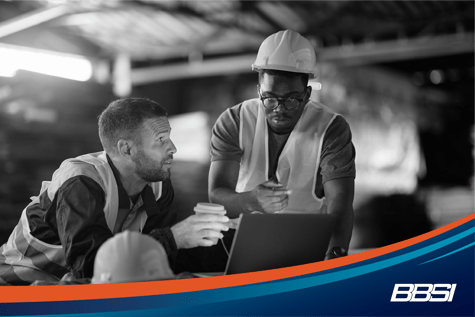 Can Small Businesses Afford to Pay For Employee Education?
Expertise provided by Chris Romm, BBSI Director of Learning Development
Learning and development (L&D) programs help employees expand their skills and take on new responsibilities. Providing these opportunities also shows your employees you care about their professional growth and want them to succeed in their careers long-term.
However, these development programs aren't free. They come with both a time and cost commitment. As a business owner, you might wonder if L&D programs are affordable and worth the investment.
In short, when done correctly, they serve as powerful additions to any small business.
Let's break down why they're so valuable and how you can offer effective employee education while staying within a budget.
Listen to the BBSI Entrepre(doers) Podcast
Chris Romm, BBSI Director of Learning Development, joins the show to discuss the affordability and value of implementing learning and development (L&D) programs for small businesses. Listen in to learn about the benefits of implementing a program and how to measure its success.
---
Learning Development Programs Aren't Just for Big Companies
Many small business owners assume learning and development is only feasible for large enterprises. They may only offer required compliance training and forgo comprehensive education programs.
If you fall into this group, you may need more time to build an L&D program. Fortunately, you don't have to do it alone. Experienced professional employer organizations (PEOs), like BBSI, can help you craft customized L&D programs in a cost-efficient manner.
The Value of Implementing an L&D Program in Your Organization
While L&D expenses can vary from one company to the next, and depending on the size and goals of the program, investing in employee growth yields impressive returns. That's because these programs provide successive long-term value, like:
Reduction of employee turnover:

94% of employees

only want to stay with companies offering L&D opportunities. This sentiment is growing stronger with younger generations, with

over 70%

of Gen Z and millennials saying professional development benefits are "very" or "extremely important" to them, compared to just 40% of Baby Boomers.
Facilitation of internal promotions: By helping your employees expand their skills, you can create opportunities to promote them to specialized roles. Hiring from within can

reduce your acquisition costs

considerably. After all, internal promotions cost an average of

20% less

than new hires. Better yet, companies that promote from within retain employees

twice as long

as those that don't.
Enhancement of profitability: According to BBSI's Director of Learning Development, Chris Romm, companies that invest in L&D are 24% more likely to have higher profit margins.
How to Design a Learning and Development Program
The key to constructing a profit-boosting L&D program is orienting its learning objectives around your business goals. This focused approach can ensure your educational initiatives support your desired business outcomes.
Once you've clarified your goals, ask yourself, "What skills and knowledge do my employees need to gain to take my company from its current state to its desired future state?" You can then fill these gaps through targeted training and education. If you need help with the content creation process, you can always enlist the help of a subject matter expert.
After creating your L&D program, the next step is to define its success criteria. You can then develop assessments to administer to your employees to evaluate your L&D program's efficacy.
How to Accommodate Different Learning Styles at Work
Before diving into the creation process, brushing up on different learning styles is a good idea. Tailoring content to your employees' learning styles can increase their chances of retaining information.
For reference, the four primary learning styles include:
Auditory learners: Prefer listening to educational material.
Visual learners: Prefer ingesting information via visuals and graphics.
Reading/writing learners: Absorb information by engaging with the written word.
Kinesthetic learners: Learn their best when hands-on activities are involved.
In addition to being inclusive of your employees' learning styles, it's helpful to throw moments of humor and storytelling into your lesson plans. Not only can these elements make your L&D program more enjoyable, but they can also boost retention by enhancing engagement.
You can present information to your employees in person or virtually, depending on your learning objectives. Thanks to the rise of learning management systems (LMS), offering online L&D programs and tracking their performance is easier than ever.
How to Tell If Your L&D Programs Are Working
As with any business initiative, it's important to monitor the results of your L&D program. This way, you can make adjustments and ensure it has its intended impact.
Here's a step-by-step process for measuring the success of your L&D program:
Administer pretests to gauge your employees' baseline knowledge.
Employ beta testing before finalizing your program.
Request employee feedback at key points in the program.
Ask employees to rate their overall learning experience.
Use post-tests to measure how well the L&D program closed your employees' knowledge and skill gaps.
Keep in mind that traditional exams aren't the only assessment tool at your disposal. You can evaluate the effectiveness of your L&D program using a multitude of methods. You just need a reliable way to compare the results of your program to your pre-determined success criteria.
How to Deal With Resistant Employees
While some employees are eager for L&D opportunities, others may prefer waiting to add your training programs to their existing workload. You can motivate these individuals by cultivating a culture of continuous learning at your company.
To do so, just take a note from the best-selling book, "The 7 Habits of Highly Effective People." In it, Stephen R. Covey discusses the following habits:
Habit 6: Synergize: Many goals are achieved faster when teamwork is involved. So, you may get more employees to embrace continuous learning by facilitating internal networking, job shadowing, and mentorship.
Habit 7: Sharpen Your Saw: Sharpening the saw means committing to seeking continuous improvement. You can encourage your employees to adopt this habit by embodying it yourself and making it one of your company's core values.
By promoting these principles, your employees will be more likely to embrace a mindset of continuous learning.
How BBSI Helps Build L&D Programs for Business Owners
While enacting employee education programs takes time and effort, it can set your small business up for long-term success. At BBSI, we can help you craft a customized L&D program from scratch. We'll tailor your training plan to suit your company's needs, size, and budget.
During our partnership, our team can:
Take the time to understand your company's challenges and goals.
Develop personalized in-person training sessions and webinars to help achieve them.
Give you access to our innovative LMS and its lesson plan transcripts.
Help you track the results of your employee education initiatives.
With this dedicated support, you can confidently train new employees, high-level managers, and everyone in between. If you're ready to provide your employees with personalized education, reach out to BBSI today.
Disclaimer: The contents of this white paper/blog have been prepared for educational and information purposes only. The content does not provide legal advice or legal opinions on any specific matters. Transmission of this information is not intended to create, and receipt does not constitute, a lawyer-client relationship between BBSI, the author(s), or the publishers and you. You should not act or refrain from acting on any legal matter based on the content without seeking professional counsel.