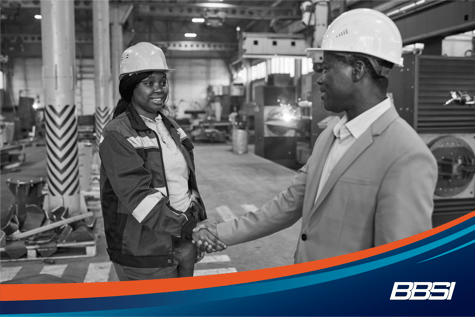 How to Hire in a Tough Labor Market
Expertise provided by Jeff Jones, Vice President of Staffing & Recruiting
You're not alone if you're a business owner struggling to attract and retain new employees. According to Harvard Business Review, 90% of employers with open positions said they had few to no qualified applicants apply.
We interviewed Jeff Jones, BBSI's Vice President of Staffing & Recruiting to learn more about this challenging labor market. He also suggested some creative ways to attract new employees.
If you want to improve your hiring process, you're in the right place. Here, and in an episode of the Entrepre(doers) Podcast, we'll discuss how to attract employees and retain them long-term.
---
Listen to the BBSI Entrepre(doers) Podcast
Jeff Jones, BBSI's Vice President of Staffing & Recruiting, discusses current challenges in the labor market. He also discusses some creative ways to attract new employees.
If you want to improve your hiring process, you're in the right place. Listen in to learn how to attract and retain employees long-term.
---
Jeff's Perspective on the Current State of the Labor Market
In December 2022, the American economy generated an influx of 223,000 new jobs. Most of these jobs were in the following industries:
Leisure and Hospitality
Healthcare
Construction
The unemployment rate also fell to a historic low of 3.5%. While this low unemployment rate is good news for employees, the current labor market still has some issues for employers.
Most notably, a mismatch exists between job seekers' skill sets and open positions. Many open positions are for blue-collar work, while many job seekers have white-collar qualifications.
Blue-Collar Work vs. White-Collar Work
Here's a brief overview of these job classifications:
Blue-Collar Work: Typically involves trade-based, manual labor. Mechanics, electricians, landscapers, HVAC technicians, and warehouse workers are all examples of blue-collar workers. These employees often receive the majority of their training on-the-job. Thus, having a college degree isn't a requirement. Instead, blue-collar workers can enhance their job prospects by participating in apprenticeships, attending vocational schools, or obtaining relevant certifications.
White-Collar Work: Usually takes place in an office setting. Since so much of it is computer-based, many white-collar employees can work from home. Examples of white-collar positions include accountants, marketers, administrators, engineers, physicians, and attorneys. Most white-collar positions require higher education.
Since there are more blue-collar jobs than applicants, filling blue-collar roles is increasingly difficult. Meanwhile, white-collar job-seekers face steep competition for the limited roles available, leading many to accept positions they're overqualified for. Jeff believes this predicament is due to the past 40 years of our society placing a heavy emphasis on college education as a measure of future success vs. pushing more trade-based education.
Attracting Employees
Attracting and retaining talented employees in the current job market can feel like an uphill battle. Fortunately, it's possible to succeed with the right tactics.
The first type of applicant to target is someone in a position that they're overqualified for. Jeff asserts the best way to attract these employees is to network with them. Here are a few ways to start:
Attend industry events: Tradeshows, conferences, and job fairs are great places to meet people with relevant skills and qualifications. While at these events, you can meet potential employees, people who can bring you employees, and more.
Partner with local colleges and universities: College students and graduates rely on recruiters to show them potential career paths. Even if their degree doesn't match your company, you may have something better to offer them than what they expected. You can tap the source directly by creating relationships with colleges and recruiters.
Join professional organizations: Join professional organizations related to your industry. These organizations often have job boards or networking events that can connect you with potential hires.
By establishing relationships with overqualified workers, you can cultivate a community of potential applicants and hopefully draw talented people to your team when the time is right.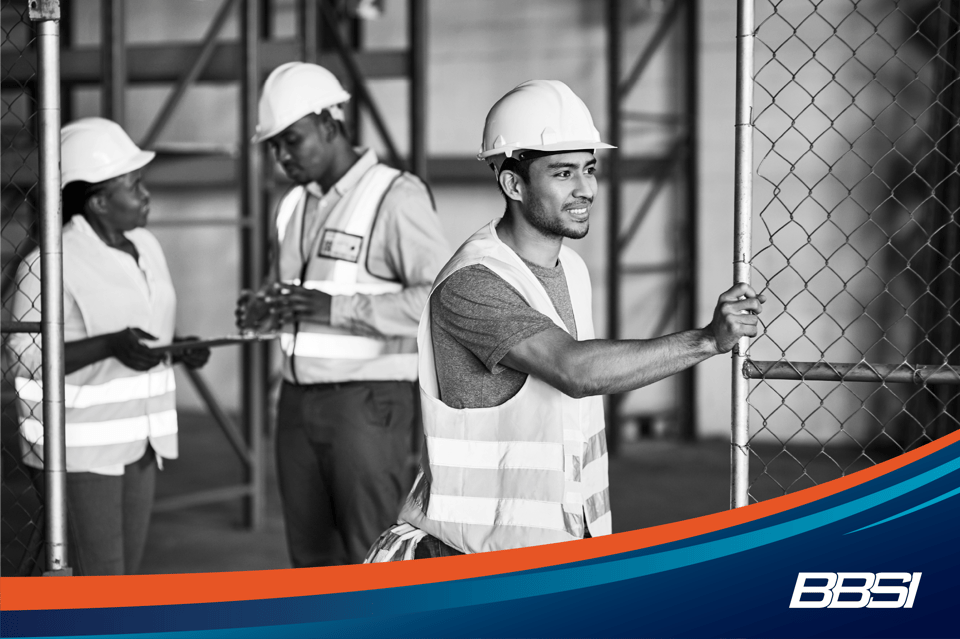 How to Attract Employees Who Are Dissatisfied With Their Current Jobs
According to McKinsey & Company, 40% of the workforce wants to change jobs in the next three to six months. To win these employees over, you'll need to promise a higher level of job satisfaction at your company.
Here are some of Jeff's tips on how to attract those employees:
Be Transparent: From consumers to job-seekers, no one appreciates false advertising. With this in mind, it's important to be honest throughout the hiring process. Let applicants know about any challenges they may face in your position, and be upfront about your company's values, culture, and growth opportunities. Doing so will ensure that employees' expectations are met once they're on the job.
Highlight your Company's Mission: Many employees want to feel their work has a meaningful impact. Therefore, you must have a compelling mission statement. Your company's mission can inspire like-minded people to apply and work passionately alongside you to achieve your shared vision.

Offer Competitive Pay and Benefits:

While many workers want to make an impact, they also need to pay the bills. As Jeff put it, "If you want talent, it's going to cost you money. The cost of turnover is tremendous. Keeping an employee, paying them a little bit more, giving them more benefits, and providing them more opportunities for advancement saves the company money in the long run, versus that employee leaving to go somewhere else because they're dissatisfied and having to start the whole process over again."

Offer Adequate Training:

Some dissatisfied employees may be open to taking their careers in a new direction. They may also be eager to gain new job skills. You can attract these types of workers by advertising that you offer on-the-job training. This training will also ensure they have the confidence they need to fulfill their roles after onboarding.

Prioritize Employee Well-Being:

Assuring applicants that you care about their well-being can go a long way. You can do so by curating a healthy work environment and a cohesive team. You can also highlight some of the unique benefits you offer to enhance employees' work-life balance, such as flexible hours or PFML benefits.
How to Reduce Employee Turnover
Once you hire new employees and invest in their training, you want to retain them for a long time. After all, no one wants their business to be a revolving door.

Here are some effective ways to reduce your employee turnover rate:
Create Attractive Roles: Building out well-thought positions with competitive pay and attractive benefits can help you keep employees at your company for the foreseeable future.
Use Testing During the Hiring Process: The more information you can get about a job candidate, the better. If it's allowed in your state, consider conducting background checks, drug tests, and nondiscriminatory aptitude tests during your hiring process. The information you get from these tests can help you make a more informed hiring decision.

Offer Opportunities for Career Growth:

Stagnant compensation is one of the leading reasons why people leave jobs. Many workers believe that switching positions is the quickest way to secure a pay raise. You can proactively prevent this problem by giving talented employees opportunities to grow within your company. In turn, they can secure salary increases without jumping ship.
Enlist the Help of Your Team: If your new employee meshes well with your existing team, they'll be more likely to stay at your company. Jeff noted that ties to coworkers are consistently rated as one of the top reasons why people stay at companies. You can find out if an applicant will mesh with your current employees by having some of your top team members interview them too.

Work with a Recruiting Company:

Recruiting companies, like BBSI, can take care of the initial screening process for you, ensuring that you only spend time interviewing and hiring top-quality talent.
Make Employee Turnover a Problem of the Past with 5 Strategies for Improving Your Employee Retention >
Where Employers Should Share Available Jobs
From Indeed to Linkedin, there are many job listing websites you can leverage during your hiring process. Some may be better suited to your industry than others. For instance, white-collar job listings often get the most traction on LinkedIn.

Blue-collar jobs may require more in-person networking. You can build out your network of blue-collar candidates by:
Asking local companies how they found their best employees
Keeping the contact information of your second-choice candidates
Scouting for talent at specialty schools or industry events
According to Jeff:
"You have to be constantly looking for people so that when you do have an opportunity, you have the ability to pull on that network of people you've been networking with. Even if the person you need is not in your network, somebody in your network probably knows somebody that's the person you need. That's the whole point of trying to build this inventory of candidates. Truthfully, it's hard work. You've got to pound the pavement. You've got to be committed to building relationships. The companies that do it right, we've seen it time and again. Whether they're using us or doing it on their own, the ones that build this group of candidates don't usually have a problem filling their open positions, even in this market."
BBSI's Strategy to Help Businesses Fill Positions
If you want to succeed amidst the current labor market conditions, you need to be strategic and dedicated in your hiring practices. It also helps to have an experienced recruiting partner by your side, like BBSI.
We're currently curating a network of candidates from local trade schools and colleges to share with our clients.
"The idea is that within any geographic region, we can talk to our branches and our branches' clients and find out what jobs come up most frequently," said Jeff. "Hopefully, the difference between being a BBSI client and not being a BBSI client is when you have an opening, you can put an order through your business unit to our hub, and we can have three interviews in the next couple of days of qualified people."
If you want access to our emerging job candidate network, consider a partnership with BBSI. In addition to our recruiting services, we also offer payroll, HR, health benefits, worker's compensation, business consulting, and much more.
Disclaimer: The contents of this white paper/blog have been prepared for educational and information purposes only. The content does not provide legal advice or legal opinions on any specific matters. Transmission of this information is not intended to create, and receipt does not constitute, a lawyer-client relationship between BBSI, the author(s), or the publishers and you. You should not act or refrain from acting on any legal matter based on the content without seeking professional counsel.