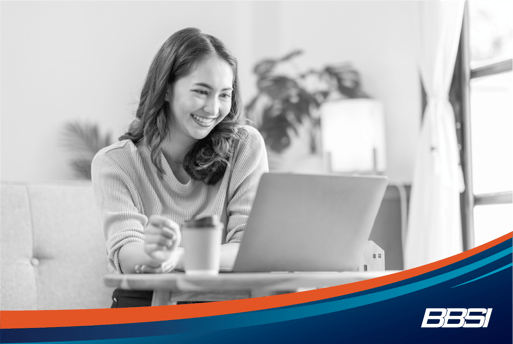 Offering Health Insurance 101
Expertise provided by Stephanie Woodward, BBSI Benefits Consultant
Health insurance is more than just a benefits package perk. It's a major factor that employees consider when looking for a job. According to a recent SHRM survey, employees ranked health-related benefits as the most important part of their benefits package at work, with 88% indicating health insurance is "very important" or "extremely important." Private healthcare plans can come with daunting monthly premiums and complex coverage limitations, making employer-sponsored healthcare a big-ticket item for job seekers.
When employers offer affordable, comprehensive health insurance, they attract competitive candidates and give current employees a compelling reason to remain on the team. Plus, by prioritizing employee health through offering insurance plans, you, as the business owner, demonstrate that you value their overall wellness, resulting in better company morale.
Quality health insurance is a must for employers seeking to remain competitive in the employment market. But how can you start setting up a health insurance plan for your small business?
---
Listen to the BBSI Entrepre(doers) Podcast
Stephanie Woodward, BBSI Benefits Consultant, joins the podcast to cover the basics of offering health insurance to your employees. Join us as we debunk the popular misconceptions of health insurance benefits and why you can't afford NOT to offer employees this benefit.
---
Benefits of Providing Health Insurance
Offering health insurance to your employees can create positive ripple effects that improve your team's morale, company culture, and employee productivity. These benefits attract the attention of potential employees and provide reassurance to the talent already on your team.
Improving Recruitment and Reducing Turnover
Health insurance is an essential service for employees that keeps them healthy and financially secure. Recruiting and retaining good employees for years to come is vital for employers. Roughly 64% of respondents to a 2022 Gallup poll identified health insurance as one of the main factors they consider when taking a new job. Providing health insurance is becoming more of an expectation for employers rather than a perk, whether you offer affordable plans or completely subsidize employee premiums.
When employers place as much emphasis on health benefits as candidates do, they can attract a more qualified, committed pool of candidates. A quality health plan's stability and consistency help employees feel comfortable and secure on a team, encouraging them to stay long-term and build a career with their employer. Even if they're healthy, they can feel confident in their coverage if their health needs change.
Plus, if you offer some of your sector's most competitive health benefits, employees have less incentive to switch to a competitor.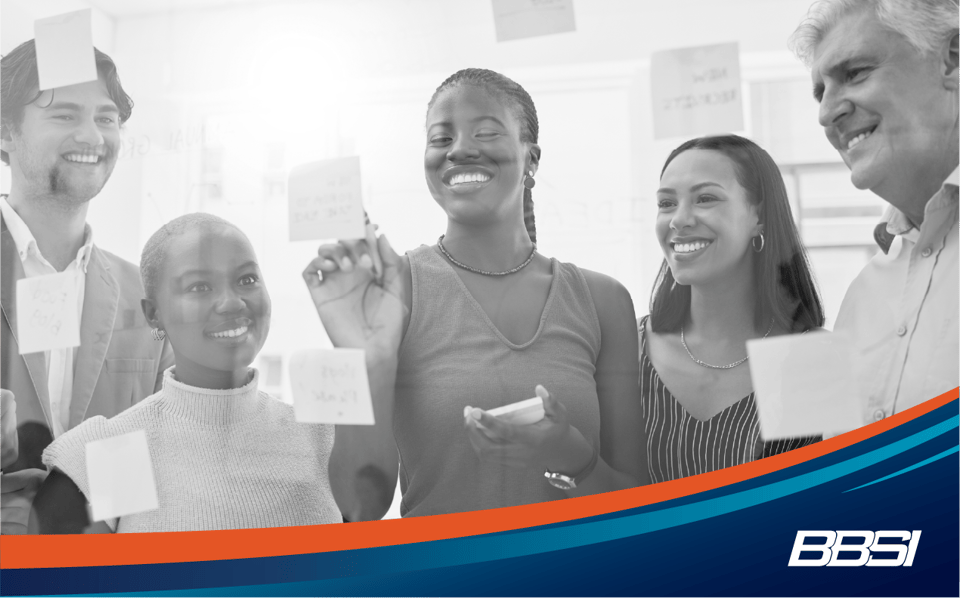 Supporting a Healthy Workforce
By cultivating a healthy workforce, you can enhance productivity, limit absenteeism, and create a team of satisfied and invested employees. Offering health insurance gives employees the resources they need to care for their health, enhancing their ability to perform in the workplace.
Employees with quality coverage can regularly receive checkups and maintain their health without worrying about costly out-of-pocket expenses. By staying on top of their care, they may require fewer sick days in the long term. If a severe health event does occur, employer-sponsored health plans ensure employees can afford the care they need. When paired with other services, like short and long-term disability, a comprehensive health plan gives employees much-needed peace of mind regarding their health and finances.
Providing health insurance makes your workplace more accessible and equitable for all team members. People with complex health needs may require regular doctor visits or specialized care, and comprehensive health insurance improves access to the resources needed to be a productive part of the workforce.
When team members know they can afford healthcare with their employer plan, they may enjoy reduced stress levels, boosting their satisfaction and productivity at work.
Demonstrating Compassion
Employees value health benefits, and offering health insurance shows that your business prioritizes those values. Demonstrating that company leadership is compassionate toward employee needs contributes to a positive reputation among job seekers in your industry. As healthcare costs rise, employer-sponsored healthcare plans are an actionable way for businesses to show solidarity and support for their employees.
Complex bureaucratic and administrative requirements are one of the main hurdles to setting up company-wide health insurance. You may be asking yourself these questions:
Luckily, experts like professional employer organizations (PEOs) provide support and guidance throughout the process. PEO professionals can help you identify group discounts, pick the most appropriate plan options for your workforce, and manage the administration and deadlines for open enrollment.
Basics for Employer-Sponsored Health Plans
Offering health insurance to employees involves understanding available options, costs, and administrative requirements. Collaborating with a PEO or insurance broker allows you to outsource these complicated tasks to a professional. Once you share your budget, goals, and main priorities for employee benefits, insurance professionals can provide informed suggestions for coverage and guide you through signing up. Reviewing basic information about standard insurance terms can facilitate these conversations.
Types of Health Plans
This primer explains some of the most common categories for employer-sponsored insurance plans:
Preferred Provider Organization (PPO): PPOs provide coverage for any provider in their network, and covered individuals don't need a referral to book appointments with specialists. This plan is ideal for anyone requiring regular specialist care because it eliminates waiting for a provider referral.
Health Maintenance Organization (HMO): Enrollees in an HMO have a smaller network of covered providers and see a designated primary care practitioner (PCP) to obtain specialist referrals. They're one of the most affordable plan categories, with low monthly premiums and copays.
Point of Service (POS): POS plans can cover out-of-network services but provide significant discounts for using in-network providers. Individuals can seek treatment without a referral, but the plan may provide better coverage when a referral from a PCP is obtained.
Direct Primary Care (DPC): The DPC model of health coverage involves paying a monthly fee to a designated provider in exchange for health benefits. They often offer unlimited access to certain services and tests but may not cover prescriptions or specialist care.
High-Deductible Health Plans (HDHPs): HDHPs exchange lower monthly costs for higher deductibles. Deductibles are the amount enrollees cover out-of-pocket before most benefits kick in. Any type of plan with a deductible can be considered an HDHP.
Health Savings Accounts (HSAs): With an HSA, employees can set aside pre-tax money from their paychecks and designate it for medical expenses. These funds often roll over from year to year.
Consumer-Driven Health Plans (CDHPs): CDHPs combine HDHPs with a supplemental pre-tax healthcare account, such as a health savings account (HSA) or a flexible spending account (FSA).
Employers can consider several health plan options when providing healthcare coverage to employees, each with its pros and cons. When selecting the best type of healthcare plan for your team, consider your budget and which health benefits are most important to your team. It's also helpful to research insurance companies that local providers commonly accept, as some providers may only operate in specific areas.
Roughly 49% of people who have health insurance through their employer have a PPO, making it one of the most popular choices. Some states don't have any PPO options available through the healthcare marketplace, so employees may specifically seek out employers that can provide them with a PPO plan.
Other plans, such as HMOs or CDHPs, pass extra savings onto employers and employees, allowing affordable coverage for everyone. Getting feedback from your team and collaborating with a broker ensures you select a plan that best aligns with your and your employees' needs.
Ancillary Health Plans
Employers can incorporate ancillary benefits into their healthcare package and standard health insurance plans. These supplemental policies cover additional services that traditional health insurance plans may not include. Some supplemental policies also cover expenses in a traditional health plan, such as offering reimbursement for medication or particular medical services. Examples of supplemental healthcare benefits include:
Dental and vision insurance
Life insurance
Short and long-term disability insurance
Accident insurance
Critical illness insurance
Health reimbursement accounts
Health and wellness stipends
Employers who offer ancillary coverage can decide what to include as part of their standard plan. For example, you may offer life insurance at no cost to employees but also offer optional dental coverage for a small monthly cost. Along with a comprehensive primary plan, ancillary benefits can be a useful tool for employee retention and talent recruitment.
By offering extra health and wellness perks, you show your team that you value their wellness and help cultivate a positive relationship between employees and management.
Impacts of the Affordable Care Act
In 2010, Congress enacted the Affordable Care Act (ACA) to reform healthcare and insurance practices. The ACA focuses on expanding access to healthcare, incentivizing people to sign up for health insurance, and making health insurance more affordable through income-based tax credits.
The ACA instituted several major changes in how states offer health insurance, some of which have already evolved.
Creating Health Insurance Marketplaces: Both individuals and businesses can use these state-specific platforms to find affordable coverage and compare plans.
Encouraging Medicaid Expansion: The ACA mandated an

increase in Medicaid coverage

for low-income individuals, offering eligibility for individuals earning up to 138% of the Federal Poverty Level. The Supreme Court later ruled that states could opt out of this requirement, but 38 states have adopted Medicaid expansion as of 2023.
Increasing Coverage for Dependents: Individuals can receive coverage from their parent's insurance plan until age 26 with no payout limits for essential health coverage.
Protecting Pre-Existing Conditions: The ACA guarantees coverage options for people with pre-existing health conditions.
Establishing Quality of Care Incentives: Insurers are now subject to penalties if they don't spend enough on providing quality care, including consumer rebates. It also established Accountable Care Organizations, a network of providers dedicated to providing affordable, quality Medicare services.
Guaranteeing Essential Health Benefits: Along with having to provide coverage for essential health benefits, insurers can no longer charge out-of-pocket for certain services, such as contraception and immunizations.
Although not all states have fully adopted the ACA's provisions, it has significantly improved access to health insurance. With approximately 35 million people participating in ACA coverage, more people than ever can take care of their health and enjoy the peace of mind of having quality insurance.
Minimum Essential Coverage
The term "minimum essential coverage" refers to plans that comply with the ACA and provide adequate value to enrollees. In the original version of the ACA, any person or business lacking MEC was subject to tax penalties, but the penalty for individuals was removed in 2019.
All ACA plans are required to provide coverage for specific categories of healthcare, known as essential health coverage. Although not all employers are required to meet these standards, offering coverage that rivals or improves upon ACA plans can help them remain competitive. The main benefits are:
Prescription drug coverage
Mental health services
Rehabilitative services
Lab work
Routine preventative care
Hospital visits
Outpatient care
Emergency services
Maternity care
Pediatric dental and vision coverage
Requirements for Employer Coverage
No federal laws mandate employers to provide health benefits, but some employers may be subject to tax penalties if they don't offer adequate coverage. States can also set their own mandates requiring employers to provide sufficient health insurance. Typically, only large employers with 51+ full-time employees are subject to penalties, but requirements may vary. The ACA ensures eligible employers offer the coverage employees are entitled to, whether they're a small business with 50 or fewer employees or a massive corporation.
PEOs empower businesses of all sizes to comply with ACA regulations. They understand all local laws and caveats for different businesses and then work with their partners to ensure compliance. As ACA regulations change and expand, PEOs can assist with adjusting health coverage accordingly.
The ACA significantly impacted all areas of American healthcare, from eligibility to quality of care. Because people now have guaranteed health plan options through ACA plans, it's even more important for employers to provide competitive, affordable plan options.
Health Insurance Myths
It's no secret that health insurance is a complex topic for employers and employees. People may assume insurance is too expensive or complicated, discouraging them from signing up for benefits. However, the right support can make becoming insured much less intimidating.
By debunking common misconceptions about health insurance, you can help your team enjoy the full benefit of having quality health insurance. PEOs such as BBSI aim to educate all employers and enrollees so they fully understand their plans, including which structure makes the most sense for their budget and healthcare needs. Your leadership team can work directly with a BBSI Benefits Consultant to ensure everyone has access to simple, easy-to-access resources.
When signing up for insurance and choosing between available plans, employees often have questions about their coverage. BBSI insurance professionals are available year-round to answer questions and provide exceptional support during open enrollment. By hosting educational sessions on behalf of the employer, BBSI gives enrollees direct access to answers about their insurance. Your PEO can answer general questions about signing up for insurance, plus personalized questions for each individual on your team, such as:
How do deductibles work?
What is my premium?
What's the difference between a deductible and an out-of-pocket maximum?
Are my providers in-network?
Do I have vision and dental coverage?
Future Trends in Healthcare
Providing quality healthcare involves keeping up with trends and adjusting coverage based on emerging needs. For example, treating mental health has become a rising priority for Americans. The COVID-19 pandemic influenced many people's mental, physical, and financial health, leaving them without accessible ways to seek support. Long waitlists, expensive co-pays, and location-based barriers created a challenging landscape for mental health care.
Luckily, providers and insurers have adapted to meet the demand for quality mental health care. As more mental health providers offer telehealth appointment options, insurers have expanded telehealth services coverage. Insurance companies have also started launching their own behavioral health platforms, providing enrollees with 24/7 access to on-call mental health professionals. Insurers and providers of all sizes have enjoyed the expanded access that telehealth offers. Perks of telehealth include:
Flexibility: While providers and patients may struggle to find a suitable meeting time in-office, telehealth options allow them to attend appointments from home. Providers can focus on offering quality care instead of scheduling, and patients can enjoy quick, attentive solutions to their health needs.
Quality: The use of telehealth expanded during the COVID-19 pandemic, demonstrating that patients can often enjoy the same quality of care online as they can in person.
Convenience: Accessible online healthcare encourages patients to look after their mental and physical health needs. Telehealth can be less intimidating and time-consuming than making an in-office appointment, empowering patients to take control of their wellness.
As the demand for quality behavioral healthcare increases, we expect to see more insurers and employers offering telehealth services for mental health. This may include emergency crisis care, preventative mental health support, and long-term wellness planning.
Employer-Sponsored Insurance Support from BBSI
Providing health insurance is a multi-faceted process that involves complying with regulations, meeting employee expectations, and overseeing employee enrollment. Understanding premiums and deductibles is just the first step in offering quality health benefits for your team.
BBSI is dedicated to providing comprehensive benefits support, from initial sign-up to long-term administration and compliance. When employees have questions about their insurance, BBSI is ready to help through a convenient online portal that connects them directly to the information they need.
BBSI provides small and medium-sized businesses with unique group plan designs that make health insurance affordable for you and your employees. By collaborating with our benefits professionals, you can develop a personalized benefits strategy that includes both primary and ancillary health plans from top providers, all within your budget.
Ready to level up your benefits offering with health insurance for your team? Reach out to your local BBSI team to learn how the right plan can support your company's goals.
Disclaimer: The contents of this white paper/blog have been prepared for educational and information purposes only. The content does not provide legal advice or legal opinions on any specific matters. Transmission of this information is not intended to create, and receipt does not constitute, a lawyer-client relationship between BBSI, the author(s), or the publishers and you. You should not act or refrain from acting on any legal matter based on the content without seeking professional counsel.