^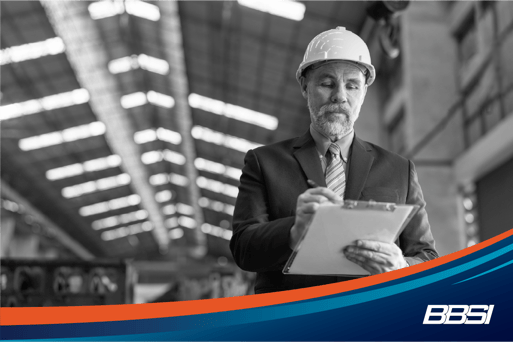 PEO vs. The Open Market for Health Insurance
A survey of over 1,000 American workers showed that health coverage is the most important benefit job seekers are looking for in 2023, closely followed by life insurance, retirement plan contributions, and PTO.
Businesses creating or revamping their employee benefits packages might be considering working with a PEO rather than choosing an open-market health insurance plan as they search for the best possible coverage options for their teams.
What's the difference between these two approaches, and which one is right for your organization? We'll break down everything you need to know about PEO solutions and traditional open-market health insurance.
What is a PEO?
A professional employer organization, or PEO, is an organization that offers HR and administrative support for small businesses. Some common PEO services include:
Employee benefits administration
Employment tax filing
Workers' compensation coverage
Payroll administration
Compliance management
Simply put, PEOs offer expertise and services to businesses that may not have the internal staff to support robust HR functions. Partnering with a PEO to provide employee healthcare benefits might offer significant advantages to small and medium-sized businesses over the traditional open market.
What are some other types of insurance that PEOs may offer?
In addition to health insurance, PEOs may offer other types of insurance such as dental insurance, vision insurance, life insurance, disability insurance, and even pet insurance. The specific types of insurance coverage may vary depending on the PEO, so it is important to inquire about the available options when evaluating PEOs.
How can PEOs provide access to health insurance and other benefits at lower costs?
PEOs can generally present a lower risk to insurers because they pool all the employers and employees they partner with into one group. Insurers assess the risk of insuring numerous employers rather than just one, and the risk of insuring a larger group is generally lower. This lower risk can result in lower premiums when businesses choose to partner with a PEO.
Are PEOs able to offer cost-effective rates for health insurance and other benefits?
Yes, a major benefit of PEOs is their ability to offer cost-effective rates for health insurance and other benefits. They have the advantage of pooling multiple employers and employees together, which can lead to lower risk assessments and potentially lower premiums.
What should be considered when evaluating PEOs?
When evaluating PEOs, it is important to have a list of the types of insurance you would like to offer. Consider the specific insurance needs of your employees and ensure that the PEO can provide the desired coverage options.
What types of insurance can PEOs offer?
PEOs can provide access to a range of insurance options for employees, including health insurance, dental insurance, vision insurance, life insurance, disability insurance, and even pet insurance.
What is Open-Market Health Insurance?
Open-market health insurance describes coverage and plans directly offered by insurance companies to employee groups of all sizes. Insurance companies, sometimes referred to as carriers or insurers, offer policy types and rates based on a few factors of each employee group, like their:
Average age
Geographic region(s)
The average number of dependents per employee
When it comes to premiums, employer-based plans are generally cheaper than individual plans for two main reasons:
Community rating:

Employer healthcare plans are typically "community-rated," meaning regulations prevent insurers from drastically varying premiums based on age, health status, sex, and other factors.
Risk pooling: In individual healthcare policies, insurers assess the risk of insuring one policyholder and, if applicable, their few dependents. Insuring a policyholder is risky because that policyholder's lifetime premiums paid may not eclipse the insurer's payout for an expensive procedure or emergency care. However, insurers offering coverage to a group of employees can spread that risk among multiple policyholders and, in turn, reduce their premiums.
How PEO Benefit Plans Compare to Traditional Open-Market Plans
While they offer similar benefits compared to individual healthcare plans, PEO plans and open-market plans each offer their own advantages and drawbacks. Let's break down some key considerations in the PEO versus open-market health insurance comparison.
Cost Comparison
While specific cost factors vary based on business size, region, and other factors, upfront and ongoing costs can be lower when employers opt for a policy from a PEO. This is partly due to how the underwriting process varies between PEO and open-market insurers.
Underwriting is the process of determining how much risk an insurer will assume if they choose to insure a policyholder or a group of policyholders. If the insurer determines their risk would be too high during the underwriting process, they simply may not offer coverage to an applicant. But if the applicant group poses a risk within the insurer's tolerance range, the insurer must determine which premium price adequately protects them.
PEOs can generally present a lower risk to insurers because all of the employers that partner with them and all of those partners' employees are pooled into one group. While an open-market insurer only assesses the risk of insuring your employee group, a PEO's insurer assesses the risk of insuring numerous employers. Since the risk of insuring a larger group is generally lower, premiums may also be lower when businesses choose to partner with a PEO.
Customization and Flexibility Comparison
While open-market health insurance plans may offer some customization and flexibility, these options may be limited and only partially meet the needs of a small business and its employees.
PEO-backed health insurance plans can offer tailored benefits and HR solutions that fit the needs of your business and employees. This is partially because some PEOs have access to insurance plans that simply aren't available on the open market because PEO groups are typically larger.
It's also important to note that PEOs offer additional value for policyholders. Their benefits consultants can help business owners:
Build highly customized plans from a wider pool of policy options
Enroll employees and answer their questions throughout the life of their policy
Implement digital and paperless processes to streamline administration for both employers and employees
Negotiate for better coverage and rates
All of these tasks typically fall to business owners or their internal HR staff if they choose an open-market plan.
Compliance Comparison
Managing compliance requirements for health insurance plans can be complex and time-consuming, especially for small businesses.
The Affordable Care Act is just one example of how insurance legislation can change quickly and dramatically. For employers who don't specialize in insurance compliance, staying up-to-date and complying with these regulations can require a significant time investment. And, in many cases, open-market insurers don't offer compliance support for policyholders.
If you choose a PEO, your PEO partners will help your business comply with health insurance laws and regulations. Because PEOs employ entire teams of HR and insurance experts:
Their regulatory systems are constantly updated
They work with the business owner to manage compliance
They have the niche expertise to tackle even the most complex and delicate insurance scenarios
PEOs make quick, efficient, and cost-effective work of compliance tasks that can be cumbersome and time-consuming for small business owners.
Quality of Coverage Comparison
Open-market health insurance plans may offer limited options and coverage levels, which may only partially meet the healthcare needs of a business and its employees.
PEOs often offer higher-quality coverage and policy options because:
They have the expertise to negotiate for better products, services, and pricing
They have access to plans that typically aren't available on the open market
Their large groups of policyholders are attractive to nationwide insurance carriers
If you're looking for access to the best of the best healthcare coverage for your employees, partnering with a PEO might be the right choice for your business.
Employee Satisfaction and Retention Comparison
When it comes to employee satisfaction and retention, benefits packages are more important than ever. But, business owners will find that employees don't care about access to coverage and prices alone; they're also looking for benefits that are straightforward, easy to understand, and simple to use.
Businesses that opt for open-market coverage will have to handle a variety of administrative tasks themselves, like:
Enrolling new hires and navigating the open enrollment period
Submitting paperwork and documents to underwriters
Renewing policies
And when it's time to make a claim or ask a question about coverage, employees or their employers must work with the insurer directly, an often time-consuming and frustrating process. PEOs, on the other hand, offer a dedicated contact who can offer a more comprehensive and streamlined approach to benefits administration. This level of support can lead to higher employee satisfaction and retention and take the burden off of the business owner.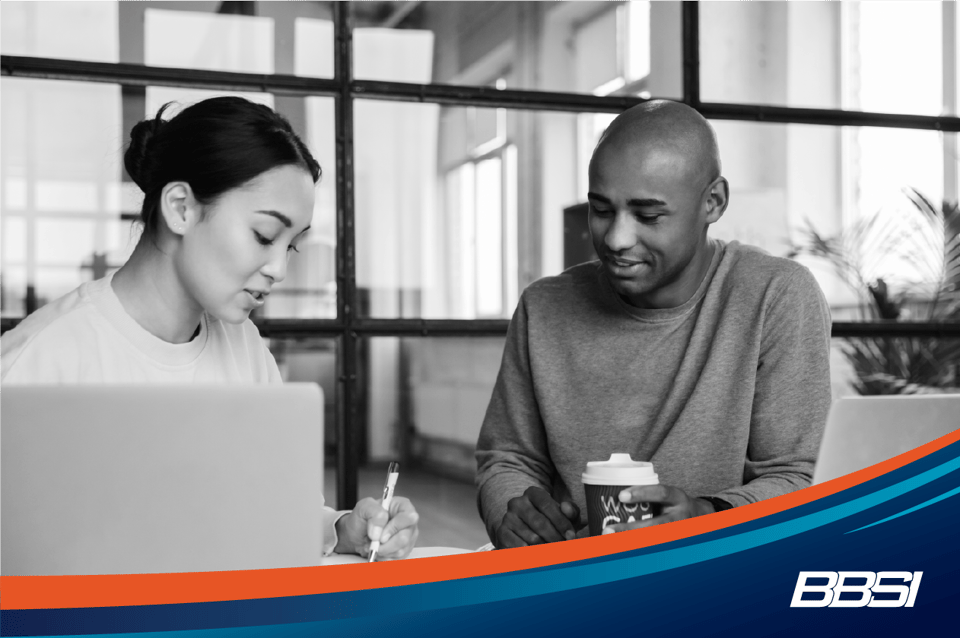 Factors to Consider When Choosing Between PEO and Open-Market Health Insurance
A PEO can provide significant advantages compared to open-market health insurance, including the potential for lower costs, more customized solutions, better compliance expertise, higher quality coverage, and improved employee satisfaction and retention.
Which factors should you consider when choosing a PEO vs. open-market health insurance plan for your business?
Business size: Since insurers determine premiums based on risk, and larger groups generally offer lower risk profiles, larger businesses are more likely to receive competitive premium rates from open-market insurers than small businesses. But businesses of any size stand to benefit from PEOs' economies of scale.
Employee needs and preferences: While open-market insurance plans may offer businesses more control over their chosen policies and coverage, PEOs can access a wider variety of insurance products. Before choosing an insurance partner, carefully consider your employees' needs. If your employees' insurance circumstances are unique, you might benefit from a variety of policies and the negotiating power that PEOs can offer.
Budget: Large, prosperous businesses with very stable cash flow may be able to afford to administer an open-market health insurance plan without major budget considerations. But if your business is relatively new or your budget is tight, PEOs might offer better customization and negotiation capabilities that will help keep your costs down.
Legal and regulatory requirements: Managing insurance compliance can be complex. Laws vary by state, and not every business has an in-house insurance professional or legal team to stay on top of changing regulations. If your business doesn't have the resources to manage compliance, consider partnering with a PEO: their professionals will do the heavy lifting for you.
Choosing a PEO versus traditional open-market health insurance will ultimately depend on your business's unique needs and circumstances. By considering these factors, you can make an informed decision to benefit your bottom line and your employees.
Transform Your Business with BBSI's Benefits Program and PEO Solutions
Choosing the right benefits plan for your business is an important decision that requires careful consideration. Open-market health insurance may seem more familiar, but partnering with a PEO like BBSI can offer significant advantages in cost, customization, compliance, quality of coverage, and employee satisfaction.
By working with BBSI, you can access a range of tailored benefits and PEO solutions that meet your business's unique needs and help attract and retain top talent. Our team of professionals can help you navigate the complex healthcare landscape and ensure that your business complies with all applicable regulations.
If you're interested in learning more about how BBSI can help your business succeed, we encourage you to reach out to us today.
Disclaimer: The contents of this white-paper/blog have been prepared for educational and information purposes only. Reference to any specific product, service, or company does not constitute or imply its endorsement, recommendation, or favoring by BBSI. This white-paper/blog may include links to external websites which are owned and operated by third parties with no affiliation to BBSI. BBSI does not endorse the content or operators of any linked websites, and does not guarantee the accuracy of information on external websites, nor is it responsible for reliance on such information. The content of this white-paper/blog does not provide legal advice or legal opinions on any specific matters. Transmission of this information is not intended to create, and receipt does not constitute, a lawyer-client relationship between BBSI, the author(s), or the publishers and you. You should not act or refrain from acting on any legal matter based on the content without seeking professional counsel.