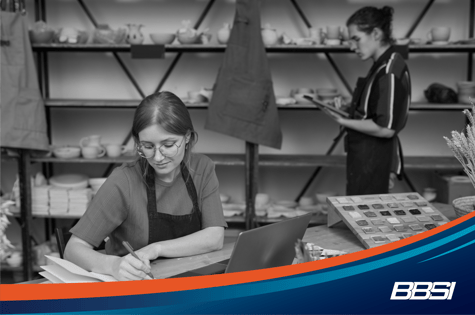 How to Develop a Competitive Employee Benefits Program
Expertise provided by Darryl Wagner, BBSI Senior VP of Organizational Development
Hiring and retaining the right employees is a critical factor for business success. Staff turnover can be particularly challenging for business owners to overcome and is often what keeps them from reaching their goals.
Most owners know employee benefits programs are important when it comes to attracting and retaining quality talent. Not having a robust benefits package could actually cost a business owner more than maintaining one. In a recent survey, 40% of workers reported they had left a job to pursue better benefits.
But in many cases, business owners aren't sure where to start, how much they should spend, or whether or not their company is ready to invest in a benefits program. Below, we'll explore the hallmarks of a great benefits program, talk through considerations for employee participation, and provide some tips for success.
---
Listen to the BBSI Entrepre(doers) Podcast
Darryl Wagner, Senior VP of Organizational Development at BBSI, joins the show to discuss developing a killer employee benefits program that will help attract and retain the right talent.
You'll learn about how benefits impact hiring, the full range of benefits to consider, and tips to tailor a plan to your needs.
---
What Makes a Great Benefits Program?
Benefits are a key consideration for many job seekers in their search for workplaces and compensation packages that meet their needs. Benefits are as important as wages when it comes to compensation; they help employees meet basic needs, save for retirement, and maintain their general financial health.
But what sets great employee benefits programs apart?
Comprehensive Coverage – A great benefits program should offer a wide range of coverage options, including healthcare, dental, vision, and mental health services. It should also cover the needs of diverse groups of employees, such as those with families or those nearing retirement.
Flexibility – A flexible and customizable benefits program can accommodate different employee needs and preferences. For example, employees should have the option to choose between different healthcare plans or opt for additional coverage if they need it and adjust their coverage as their family situations and personal health needs change.
Hassle-Free Enrollment – Ideally, enrollment in a benefits program shouldn't feel like a chore. During their first 90 days, new hires will be busy navigating the onboarding process and receiving training, and signing up for benefits should be as seamless as possible. Employees will be most motivated to enroll in and engage with their provided benefits programs when the sign-up experience is convenient and efficient.

Administrative Assistance

– Access to quality administrative support for benefits management is advantageous for both employers and employees. Having dedicated experts on-hand can make benefits administration more efficient, saving employers money on overhead. Plus, these experts can help employees navigate the process, answer questions, and provide assistance throughout their tenure at a company.
Types of Benefits
Competitive benefits packages typically feature a combination of government-mandated offers and other optional items that employees can choose to take advantage of.
Depending on your state and local laws, your business may be required to provide some or all of the following to employees based on their status:
Federal, state, or local laws may also require employers to offer time off for:
Voting
Jury duty
Military service, training, or drills
Postnatal or parental leave
Medical care and recovery
Bereavement
While your business might be required to provide some form of health insurance based on the employment laws in your jurisdiction, companies can choose to include the following types of health coverage in their employee benefits packages to remain competitive in the marketplace:
General medical coverage
Dental coverage
Mental health coverage
Vision coverage
Health Savings Accounts (HSAs), Health Reimbursement Accounts (HRAs), or Flexible Spending Accounts (FSAs)
In addition, some municipalities require employers to offer enrollment in or contribute to retirement accounts like 401(k)s, IRAs, or SEP plans.
Finally, businesses may offer some of the following ancillary benefits to comply with relevant regulations or to meet industry standards:
Life insurance
Employee assistance programs
Childcare assistance
Tuition reimbursement
Identity theft protection
Health programs, like low-cost counseling or gym memberships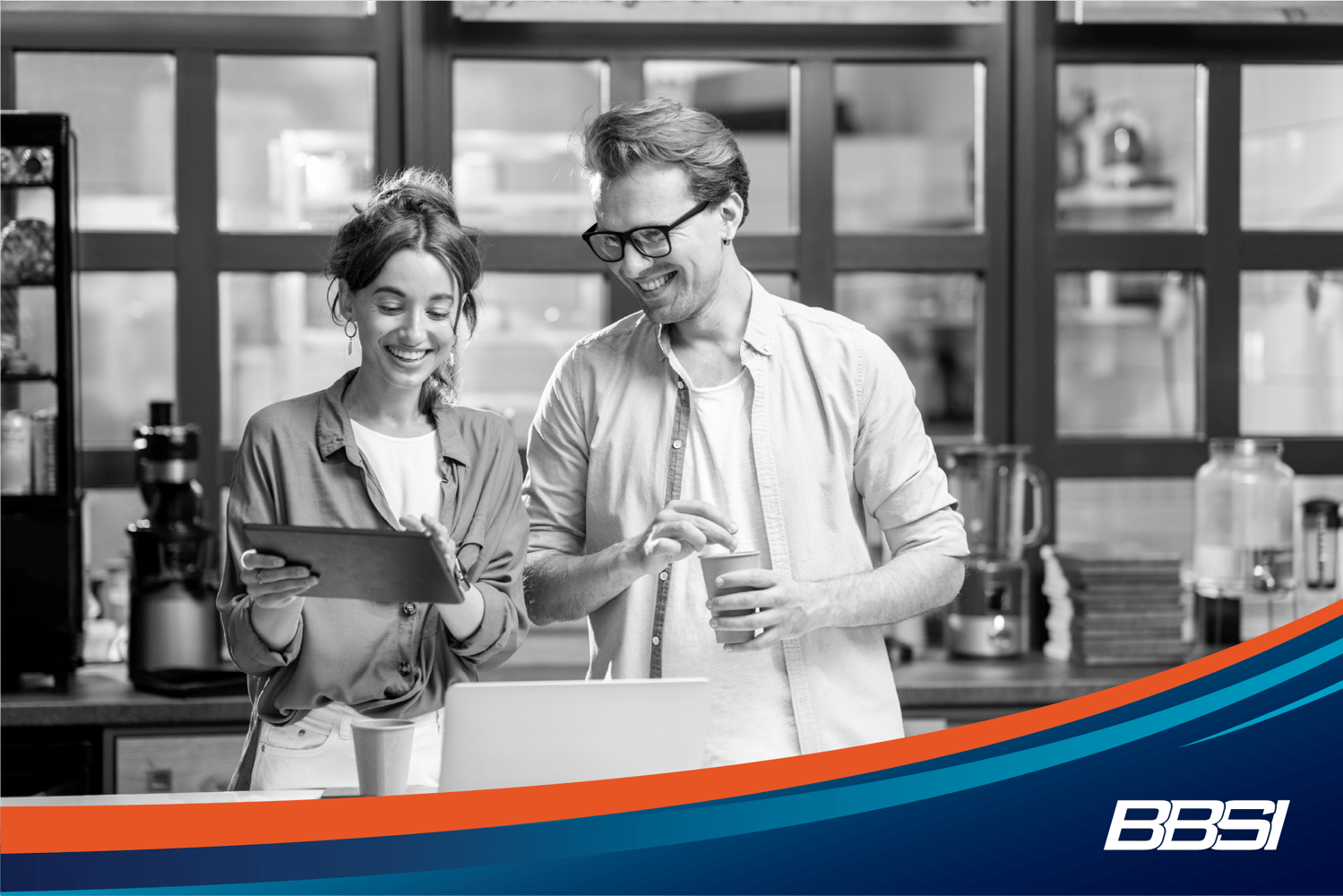 How Benefits Attract and Retain Employees
Employee benefits packages can be critical for both attracting and retaining employees. Simply put, high-quality candidates will likely have a variety of work opportunities to choose from. By offering a high-fidelity benefits package, you can make employment offers that are more attractive than those offered by your competitors.
Competitive employee benefits programs can provide:
Hiring advantages

– Data shows job postings that include benefits information the company offers have a 70% higher inquiry rate. Benefits information alone significantly increases the chances of people responding to a job posting.
Improved job satisfaction – Offering competitive benefits and improving your program over time to offer additional perks, and keep up with employee costs, shows your commitment to supporting your employees in the long term.
Better work-life balance – Benefits that support work-life balance, such as flexible scheduling or parental leave, can help employees achieve a healthy balance between their professional and personal lives. This can lead to greater job satisfaction and reduced stress.
Increased productivity – When employees feel supported and valued, they are more likely to be productive and engaged in their work. This can lead to improved job performance and greater job satisfaction.
As businesses build their employee benefits programs, it's important to think beyond the minimum requirements and, instead, create comprehensive packages that help them remain competitive in the market and attract the right people to their teams.
A Great Benefits Plan Is an Investment
Losing quality employees to companies with better benefits packages can be frustrating and discouraging for business owners. If one or more of your staff members have left to pursue better benefits, it's time to reevaluate just how valuable an investment in benefits can be in regard to:
Employee turnover

– Often, the cost of employee turnover is far greater than the cost of providing quality benefits. Business owners know that onboarding, training, and getting employees to reach ideal productivity levels can require significant financial and time investments.
Long-term value – If it costs less to administer a quality benefits program that encourages long-term retention than it does to train new hires, your benefits program is likely to produce a positive return on investment. If the reverse is true, it might be time to overhaul your compensation and benefits packages.
It's also important to consider the costs of not offering healthcare in particular. Employers who don't offer comprehensive healthcare coverage might see an increase in workers' compensation claims, which can result in higher premiums. In addition, businesses could face fines or legal trouble if they don't meet their municipalities' minimum benefits requirements — costs that could eclipse the price of administering the required benefits in the first place.
If your leadership team is having trouble justifying the cost of quality benefits, reframe these costs as an investment in both recruitment and retention.
Considerations When Setting Up a Benefits Program
It's important to keep the needs of your employees in mind when considering which benefits to offer. If you view benefits administration as "checking a box" without careful consideration, your benefits plan could become a sunk cost and not provide a return on investment for your business.
As you build an employee benefits package (or overhaul your current offer), consider the following tips:
Talk transparently with your employees – Conduct surveys or talk to your employees to learn what is important to them and which benefits they consider necessary or helpful.
Think about cost vs. return – Offering benefits you know your employees will use means you're not wasting money on benefits with little or no adoption.
Continually evolve – The employment landscape and the needs of your employees will always change and evolve. Having regularly scheduled benefits discussions will ensure your package remains valuable and competitive.
You should also carefully choose the right benefits partner. Experienced, helpful benefits administrators can help you run your program as effectively as possible.
Understand Which Benefits Meet Employees' Needs
As you structure your benefits program, consider three main areas: medical care, mental health care, and work-life balance.
In a survey conducted by SHRM

,

88% of job applicants said that health, dental, and vision were what they were looking for in a benefits offering

and, in fact, would often take lower-paying jobs if they felt they would receive better physical health benefits.
Younger workforce members, and society as a whole, are growing more comfortable with talking about mental health. Many job seekers today value mental health benefits as much as, and in some cases, more than basic health benefits.
Time off policies and processes that prioritize employee wellness are highly sought after by today's workforce. Healthy and happy people make healthy, happy employees.
Find Ways to Increase Employee Participation
If your employees don't participate in your benefits program, the time and money spent developing it won't produce a return on investment. The key to maximizing that investment and leveraging benefits as a retention tool is ensuring all your employees understand what's available to them.
Communication is vital. It's not enough for a company to put a plan in place and advertise it. Businesses must communicate with their employees to help them understand what's included in their benefits and how they can sign up. Consider hosting town hall meetings, webinars, or educational programs to help your staff best understand and take advantage of the offers available.
To optimize participation, consider working with a partner. Enlisting a benefits broker or working with a PEO alleviates the burden of plan administration, and providers can also engage employees and answer questions.
Tips for Getting Started on Your Employee Benefits Package
As you build and maintain a package that will attract quality hires and retain your most valuable team members, consider the following tips for success:
Don't forget to talk to your employees about what they need.
Talk with other business owners in your network to learn what they offer and who they work with. Don't be afraid to leverage your networks.
Reach out to multiple insurance agents/brokers or PEOs to find the best prices and services. In a saturated market, research is key.
Build a relationship with a benefits professional you can trust to support your business and your employees.
Partnering with BBSI for Employee Benefits
Organizations looking to create an optimal employee benefits program can easily do so with one best practice: Partnering with BBSI and your local Business Unit team.
As part of your dedicated team, an experienced Benefits Professional will partner with you to make simple plan decisions and guide you and your employees through open enrollment.
The BBSI Benefits Program will also give your business a competitive edge in today's job market. You'll gain access to plans and rates typically only available to much larger companies and provide your employees with national access to quality care.
Contact your local Business Unit today to learn more about how BBSI can help optimize your benefits offering, develop growth strategies, and take your business to the next level.
Disclaimer: The contents of this white paper/blog have been prepared for educational and information purposes only. The content does not provide legal advice or legal opinions on any specific matters. Transmission of this information is not intended to create, and receipt does not constitute, a lawyer-client relationship between BBSI, the author(s), or the publishers and you. You should not act or refrain from acting on any legal matter based on the content without seeking professional counsel.