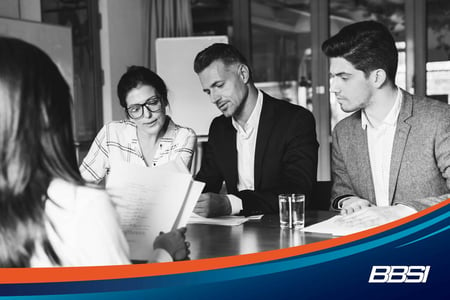 Navigating the New Talent Landscape: 12 Ways to Attract and Retain Talent
Written by Audrey Sevalt, BBSI HR Consultant
Looking in the rearview mirror, the last two years have been tumultuous for business owners. From the pandemic to the recession, to the recovery with supply disruptions and inflation, the current greatest source of pain for small businesses is the shortage of talent. Ask any business owner with employees what worries them the most, and its people.
When posting an ad, they know the days of applicants lining up at the door or online is a relic of the past. Never mind finding skilled workers with just what the business needs. They're either gone or demand very high wages and rich benefits.
Business owners are frustrated, exasperated, and have no idea what to do next.
Skip to the 12 Ways to Find and Retain Talent
Why Aren't Employees Returning to Work?
In 2021, many business owners tied the shortage of people to the pandemic and resulting government assistance with the general belief that workers were collecting such good unemployment benefits from home that they lost any desire to return to work. To these owners, all this free money meant people wanted to stay home and enjoy life, opting out of returning to work when businesses began opening back up. They assumed that once unemployment ran out in September 2021, those workers would come back.
Now it's 2023, and sadly, the shortage of workers remains acute. Many owners hire anyone they can find. They pay higher wages, offer new benefits, and yet, only a few workers respond to ads. After they respond, they may not show up for an interview, their first day of work, or worse yet, they leave after a few months. All this disruption is expensive to small businesses and leaves companies on a perpetual treadmill of seeking, finding, and losing people for no apparent reason.
When business owners look at the future, they are left with only two choices: Limiting the services and products they provide, limiting growth, revenue, and profit; or staying on the treadmill of finding good people amid the talent shortage.
What Does the Future Talent Landscape Look Like?
There are some hard facts from the US Bureau of Labor Statistics (BLS) when looking at the future talent landscape. The BLS tracks workers at a macro level to identify trends that impact businesses now and in the future.
First, it's expected that for people ages 16 and older, their "participation rate" in the workforce will decline "from 61.7 percent in 2020 to 60.4 percent in 2030." Adding to this, older workers are retiring in large numbers every day as 10,000 people turn 65 daily.
In this bleak talent landscape, there is a third option. Business owners must acknowledge the ground has fundamentally shifted to a new landscape of sparse talent that is difficult and expensive to acquire, and therefore critical to retain. Businesses must understand the needs of each generation of worker, and then be prepared to invest in new options for the workplace that meets those needs.
Understanding and Defining Each Generation in the Workplace
The characteristics of each generation have been widely studied. Here are the breakdowns of each and a few brief examples of attributes illustrating their variation.
The Silent Generation
Born 1945 and prior, the Silent Generation is loyal, hardworking, self-sacrificing, thrifty, and has a deep respect for authority. Many grew up during or right after the Great Depression, and most are retired.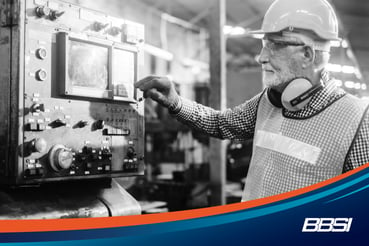 Baby Boomers
Born after World War II (1946-1964) and during economic growth and social change, Baby Boomers are loyal, independent, hard-working, competitive, and focused on goals. Many Baby Boomers are retiring as they become eligible for Social Security.
Generation X
Born between 1965 and 1979, Generation X is flexible, independent, and saw technology propel change with personal computers, the internet and cell phones. They are often entrepreneurial and hard-working.
Millennials (Generation Y)
Born between 1980 and 1996, Millennials (or Generation Y) use and embrace technology and change easily. Because many Millennials saw their parents and friends laid off during their childhoods, hierarchy and loyalty to a company are not as important. Millennials expect to provide input to company direction and consider relationships with supervisors and coworkers critical to their enjoyment at work. They love to learn and expect growth within a company. Good pay and time off keep Millennial workers happy. Millennials are the largest group of people in the workforce.
Generation Z
Born between 1997 and 2012, Generation Z (or Gen Z) individuals grew up with technology and are often considered "digital natives." This generation is open to exploring their career paths and doesn't feel tied to a company. Gen Z feels a large amount of financial stress due to college debt and other living expenses, such as high rent or daycare, and is open to living with their parents if necessary. They are comfortable with texting versus talking on the phone or emails, and many create their own personal brand through social media. For Gen Z, time off is essential to them for quality of life. Because Gen Z is very sensitive to social issues such as race, sexual orientation, and gender equity and inclusion, they expect and embrace diversity socially and at work. This group is the second-largest population in the workforce next to the Millennials.
As business owners and leaders, it's imperative first to understand the nuances of each generation and embrace them.
12 Ways to Attract and Retain Valuable Employees
1. Talk to Your Incumbent Employees Through a Stay Interview
The goal of a stay interview is to understand how your business does and does not meet their needs. You can speak to them in a group setting, individually, or through a survey. The key here, however, is when you receive the feedback, you acknowledge you received it and then take action. You do not have to do everything they ask if it's not feasible, but doing something as a result of the feedback lends credibility to this process. The goal is to see how engaged your employees are in their work and to measure the likelihood of them leaving your company in the near future.
2. Talk to Employees Who Leave the Company Through an Exit Interview
Look for trends. Are employees resigning due to their supervisors' behavior? Or is it the work environment? Pay? Benefits? Turnover can be a large expense often unrealized by companies because it's invisible. You don't have to pay a bill with turnover. Rather, the costs build up from job ads, the time it takes to recruit and interview, and time to train, just to name a few. Turnover is also disruptive to workplace operations. Turnover expenses can range from 20 percent to over 100 percent of an annual salary depending on the role and skillset.
3. Talk to Resigning Employees to See if You Can Change Their Mind
It's often a quick conversation and you might be surprised at the result. But listen to why they want to leave and make changes, if possible, to improve the situation.
4. Encourage Regular Feedback in the Workplace
Managers may need training to give and receive feedback, but since Millennial and Gen-Z workers expect to give leaders input on how the business operates, feedback can be a vehicle for rich conversations that these workers will value and appreciate.
5. Provide Career Development Paths
If you don't have several supervisory/managerial positions for employees to grow into, consider creating career paths based on skill, like apprenticeship programs in construction. When an employee demonstrates a skill, promote them to a higher-level position in that job with better pay and more responsibility. You can create career paths from novice (new) roles, to senior or master roles. Those in senior and master roles should be expected to train and mentor others with less skill too.
6. Expect Knowledge and Process Documentation From Long-Time Employees
When this employee retires and leaves the company, their experience and knowledge walk out with them, and businesses are left with a knowledge gap that takes time and expense to regain. Expect Baby Boomer employees to document their knowledge and share it with others as an essential part of their job. Make knowledge sharing a fun and rewarding part of the job and recognize employees for sharing.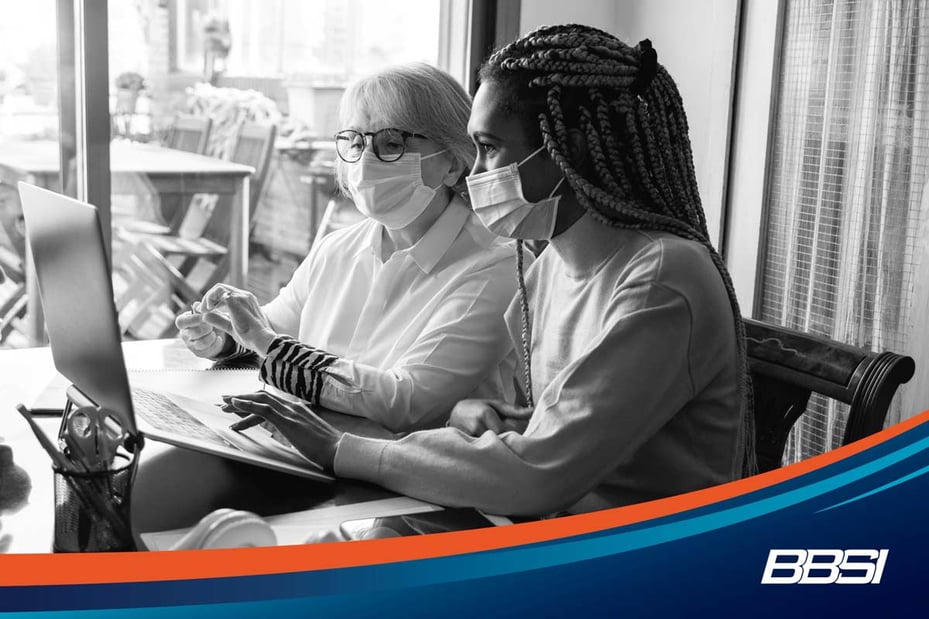 7. Create a Culture That Fits the Needs of Your Millennial and Gen-Z Employees
Adapting to a new culture may mean fundamentally assessing whether your company's current culture is professional or toxic. A toxic work environment is one where employees may feel attacked, yelling and fighting are the norm, finger-pointing proliferates, and communication is ineffective. If managers behave in a toxic manner, make a change by training them or replacing them. Positively reinforce professional behaviors and learn how to effectively manage conflict. If you don't know how get help from an HR or legal professional or coach.
8. Adjust Benefits to Fit the Needs of Millennial and Gen-Z Employees
If you have workers saddled with college debt, consider offering a benefit where the company pays a portion of the college debt while they are employed.
Another benefit these workers value is time off. Make sure your time-off policy meets or beats your competition. Find out what other benefits the competition offers and turn your traditional benefits into progressive ones. Talk to your HR professional or broker to learn about new benefit trends. Right now, the biggest buzz amongst younger workers centers around unlimited paid time off.
9. Evaluate Your Pay Practices
Pay is particularly important to your younger workers, and many perpetually seek a job with better pay. Stay aware of what other companies offer and consider offering variable pay options, such as hiring bonuses or performance bonuses that are clear and easy for employees to understand. Pay performance bonuses should occur more frequently than an annual bonus. Don't be afraid to talk about pay with these employees. They are talking about it, and you can be aware of a potential turnover early enough to prevent it.
10. Offer Telework and Work-From-Home (WFH)
Employees want more freedom to work from home if their work can be done outside the office. What may work best is a hybrid arrangement, or in other words, allowing the employee to work from home part-time but be in the office for team interactions and meetings. If you allow for hybrid work, make sure your security protocols are strong enough to avoid security and information breaches. Talk to your IT professional for help. You can institute a policy that defines how the hybrid arrangement will work, along with employees' accountability to complete assigned work.
11. Communicate with Each Generation Effectively
Effective communication may mean communicating differently by generation. The older generations may prefer in-person conversation, while Millennials and Gen Z prefer texting. Be quick about responding too, particularly with texting, as these workers expect a timely response on their terms. Learn the nuances of texting so you are not inadvertently insulting them or creating a negative impression. For example, the use of emoticons (or emojis) is preferred, so learn how to use them appropriately.
12. Embrace Diversity and Inclusion (DEI)
This mindset is very important to many of your workers now. That means avoidance of comments/behaviors that discount groups of people. If other employees behave in a way that can be construed as racist or sexist, put a stop to it quickly and respond appropriately. There are legal issues tied to those behaviors, so a no-tolerance expectation is prudent for your business. Don't avoid diversity, as avoidance could derail your efforts to retain your youngest talent. If you aren't sure where to start, talk to your HR or legal professional about working together to adjust the culture so that diversity is appreciated and embraced.
Conclusion
The barriers to change are not as high as one may expect, but being successful means looking at the workplace holistically to see where areas of weakness are and putting together an action plan to affect change in practices and behaviors. It may mean a new focus by leaders and personal responsibility on the retention of workers. Consider making retention a performance goal for leaders and place its value as equal to key financial performance indicators.
Companies that thrive between now and 2030 will master the approach of attracting and keeping talent through innovative approaches that make the workplace rewarding and fun, with a high-performance culture and strong employee commitment. This will be an investment in time and money, but it's a mistake to do nothing. Now is the time to take a proactive approach to the talent problem.
If you are unsure where to start, consider looking to an HR professional or a PEO like BBSI for help. Partnering with us means hands-on, 24/7 support from a team of business professionals that can help you analyze your company culture and build a blueprint for development.
Find a branch in your neighborhood.
Disclaimer: The contents of this white paper/blog have been prepared for educational and information purposes only. The content does not provide legal advice or legal opinions on any specific matters. Transmission of this information is not intended to create, and receipt does not constitute, a lawyer-client relationship between BBSI, the author(s), or the publishers and you. You should not act or refrain from acting on any legal matter based on the content without seeking professional counsel.