^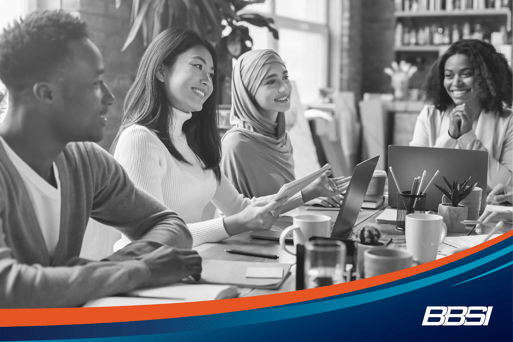 Diversity for All: The Importance of DEI Initiatives for Small Businesses
Expertise provided by Karen Halliday, BBSI HR Consultant

Diversity, equity, and inclusion (DEI) are critical components of a successful and thriving business. Yet many small businesses still believe DEI initiatives are not relevant to them. The reality is DEI initiatives aren't just for large corporations - they are crucial for small businesses as well.
By prioritizing diversity, equity, and inclusion in the workplace, small businesses can foster a positive work environment, improve employee morale and satisfaction, and ultimately, drive growth and success. In this article, we'll explore why DEI initiatives are essential for small businesses and how to impactfully implement them.
What is DEI, and What are DEI Initiatives?
DEI stands for diversity, equity, and inclusion. It refers to companies' efforts to ensure employees from all backgrounds feel welcome and supported to come to work as their true selves. Through DEI initiatives, companies implement programs and provide resources to help all of their employees feel included and represented.
Here is a more specific definition of each DEI element:
Diversity: The various demographics of a company's employees demonstrate its diversity. These demographics cover different identifiers, such as race, ethnicity, gender, age, health conditions, sexual orientation, religion, and other categories.
Equity: Commonly confused as synonymous with "equality," equity refers to the concept of providing the same opportunities to all employee demographics with consideration for their circumstances. It stresses equality as an outcome. For example, single parents accommodating school schedules may be disproportionately impacted by some shift schedules, even if everyone receives the same number of hours per week.
Inclusion: An inclusive organization encourages every employee to participate and contribute — both in their role and during work-adjacent activities, like company events, "watercooler talk," and other day-to-day elements. For example, if a business closes for certain religious holidays, does it allow employees practicing other religions to "float" that day off to one significant to their beliefs?
Certain organizations must undertake some DEI initiatives to meet legal and regulatory requirements. For example, the Dodd-Frank Act established numerous Offices of Minority and Women Inclusion (OMWI) within government agencies to evaluate diversity practices at the various businesses they regulate. However, DEI initiatives also benefit companies beyond avoiding noncompliance penalties.
Why are DEI Initiatives Important for Small Businesses (Not Just Large Corporations)?
Small and medium-sized businesses may regard DEI initiatives as "nice, but not necessary" when weighed against operational costs and other investments. As a result, DEI initiatives may often compete with additional personnel, new technology platforms, or marketing campaign costs.
But this approach represents a short-term outlook and can neglect your most valuable resource, your people. Nurturing and supporting your employees to do their best work involves more than a paycheck and providing the right tools; their work environment proves equally important. That remains true for all businesses — not just the large ones.
How DEI Impacts Business Success
When employees don't feel comfortable being themselves at work, their performance and the business can suffer. No exceptions apply based on business size. Excluded employees may become demotivated and disengaged from their job, leading to decreased investment in the company. Thinking they must hide or cannot express their backgrounds, beliefs, or other characteristics can increase employees' stress, which can affect:
Productivity
Sick day usage
Doctor visits
Accidents and mistakes
Claims frequency
But beyond individual performance, businesses need different viewpoints and perspectives to grow and develop solutions to various challenges. Per a 5-year McKinsey study, businesses with diverse leadership teams demonstrate markedly better profitability and performance than less-diverse counterparts. That study determined that DEI affects crucial areas for overall company performance, including:
Talent acquisition: An exclusionary reputation affects recruitment and retention. The labor market is competitive enough without that additional constraint.
Decision-making quality: If a business becomes too homogenous, it may lack the collective critical thinking capabilities and diverse perspectives needed to thrive in competitive markets.
Innovation and insight: Employees who feel included and valued are more likely to contribute to developing new ideas and innovative solutions. Diverse teams bring various perspectives and experiences, leading to more creativity and better problem-solving.
Employee motivation and satisfaction: Employees rarely invest their best work or consider long-term employment with a company they feel excludes them.
It is also important to remember that DEI extends past demographics; a diverse team comprises individuals with varied perspectives, life experiences, and thought processes.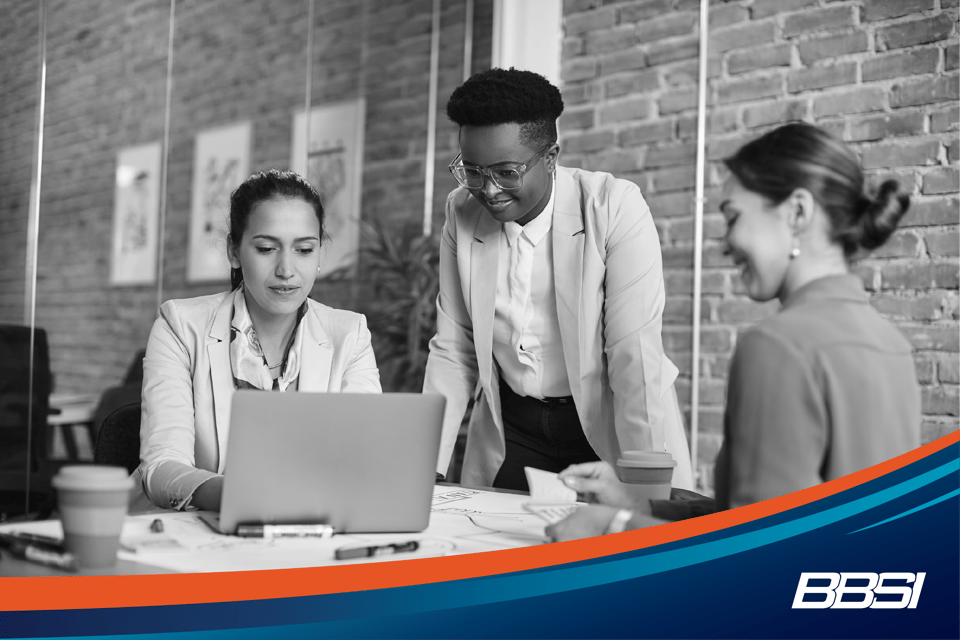 What are Some Manageable DEI Initiatives for Small or Medium-Sized Businesses?
Every business will find some DEI initiatives accessible and manageable. Regardless of an initiative's extent and efficacy, employees recognize genuine, thoughtful attempts at ensuring everyone receives equitable and inclusive treatment.
To get started, consider the following ideas.
#1 Implement Training and Education
Managers and employees need to understand the value of diversity and its effect on workplace culture and success. Include sensitivity and bias training within these sessions to help everyone understand how behaviors and statements might affect others — even unintentionally.
Any bias typically remains invisible to those holding it. Even non-malicious actions or policies may not seem problematic to individuals without another perspective. So, education and awareness often comprise the first step in adopting any DEI program or initiative.
#2 Improve Hiring Processes and Retention Efforts
Talent and effort are not exclusive to specific demographics, so searches for them should be broad. Consider diversity-friendly recruiting sites and evaluate your brand's messaging, imagery, and associations to help attract the best employees for your business and convey inclusion for all.
Conduct surveys to help retain your best employees, determine your workforce's diversity and gauge their perception of your organization and the support they receive. Ensure the surveys are anonymous to protect anyone hesitant to answer or provide demographic information. Add questions about equity and inclusion, such as, "Do you feel that any employees are adversely affected by our policies?"
#3 Support Employees Through Universal Inclusion
Alongside the internal surveys you conduct, holistically evaluate your work environment to ensure it's a place where everyone can see themselves working. When performing this evaluation, consider how your business welcomes new employees and ensures they feel part of their new organization.
Through DEI and other training sessions, help employees understand which behaviors are and aren't appropriate. Set up or evaluate your mediation and corrective action policies and procedures to prepare the business to handle incidents and support employees who adopt a pro-DEI mindset by recognizing their efforts (with discretion and where appropriate).
#4 Establish and Believe in Your Mission Statement
Look at your mission statement and other guidelines to ensure inclusive language. For example, if your mission statement resembles "Helping people find the best solution," consider amending it to "Helping everyone find their best solution." A few word changes can create a significant mindset shift for employees.
How BBSI Helps
Small and medium-sized businesses seeking to implement DEI initiatives can find the resources and assistance they need through BBSI. Bringing in your local BBSI Business Unit gives you access to the educational resources and HR knowledge required to build and execute a DEI program.
From on-site training like "Lunch and Learns" to resources and tools on the value of DEI initiatives, BBSI can help your managers and employees gain the understanding and communication skills needed to build a more equitable and inclusive workplace. Our HR Consultants can help you adjust your hiring and recruiting practices by identifying pain points, finding new talent, and showing you what it means to adopt an inclusive culture.
Contact your local BBSI branch today to start creating a more equitable and inclusive workplace for your employees.
Disclaimer: The contents of this white paper/blog have been prepared for educational and information purposes only. The content does not provide legal advice or legal opinions on any specific matters. Transmission of this information is not intended to create, and receipt does not constitute, a lawyer-client relationship between BBSI, the author(s), or the publishers and you. You should not act or refrain from acting on any legal matter based on the content without seeking professional counsel.