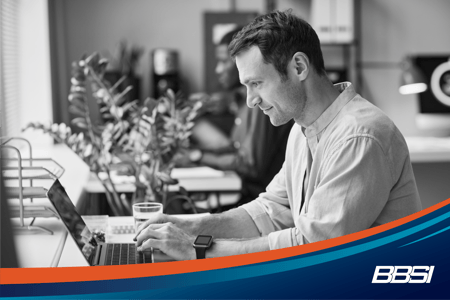 How To Fix Your Disorganized Small Business with a PEO
Managing and expanding a business requires prioritization. Business owners focus on addressing the most critical company issues, which consumes most of their time. Although this prioritization is crucial for success, many owners wish for additional workday hours to manage other essential but less urgent tasks.
If this situation sounds familiar, it might be time to consider a professional employer organization (PEO) strategy for your small business. Our strategies might hold the key to freeing up your time. As the famous quote attributed to Ben Franklin suggests, "For every minute spent organizing, an hour is earned."
It's crucial to understand that neglecting business organization not only results in a shortage of available hours in the day it can also manifest as financial challenges, increased employee turnover, customer complaints, and other issues.
So, if you're wondering how to organize your small business, you're in the right place. Below, we'll explain how business owners can proactively prevent setbacks, use organizational methods to pursue sustainable business growth, and how a dedicated BBSI Business Partner can help.
Working with a Business Partner to Assess your Business's Current State
To reap the benefits of a predictable, streamlined workflow — which often results in steady growth, financial stability, lower employee turnover, and higher customer satisfaction — your first step should be assessing your business's current operations.
Use the three steps below as a starting point:
Clarify your business goals: Without a clear vision of what you want to achieve, it can be difficult to get organized. Ask yourself, what are your top business objectives? Maybe you want to boost revenue or provide your local community with high-quality jobs. In either case, clarifying your goals will make it easier to track your success.
List out your business activities: Once you know the "why" behind your business goals, it's time to write down all the activities involved in running your business. This way, you can determine which ones you're doing well and which need improvement.
Establish reliable tracking methods: Key performance indicators (KPIs) can help you compare your progress to your goals and stay on track.
If you have the bandwidth, you can conduct this business assessment independently. You may want to outsource it to experts if needed. PEOs, like BBSI, can provide a big-picture perspective about your business and diagnose its health with unbiased expertise. A dedicated Business Partner will take a deep dive into your business to get a better understanding of its current state and work on an operational business strategy for the future that works for you.
After a few meetings, your BBSI team creates a detailed business blueprint covering finances, people, products, risk, and growth. Regular check-ins will help you stay on course to achieving your strategic goals and expanding your business.
Check out 7 Strategic Business Initiatives to Prioritize in 2023 >
Key Organizational Methods for Small Businesses
After establishing your small business goals, you can set yourself up for success by implementing the following operational strategies:
Team meetings and check-ins: Getting everyone on the same page can save your company time. You can facilitate team cohesion by hosting regular meetings. Beyond that, ensure your

company culture

encourages feedback and healthy employee communication.
Buyer's journey mapping: Your

buyer's journey

outlines your customers' steps before they decide to work with you. Clarifying the steps in this journey can help you understand your customers' experience and pinpoint areas for improvement.
Employee and customer surveys: You can enhance employee and customer retention by requesting their feedback regularly.
In addition to these tools, it's important to learn how to manage your time and prioritize your day. You want to ensure you and your team dedicate time to tasks that align with your goals.
Leveraging Technology for Business Organization
Task management software is just one tech tool to enhance your business organization. Many small businesses use certain tools to help with tasks such as managing expenses or tracking time. The collection of these tools is called a "tech stack."
Some tech you should consider having in your tech stack include:
Communication Software (Teams, Slack, etc.)
Project Management Software (Asana, ClickUp, Trello)
Customer Relationship Management (CRM) Software (Salesforce, HubSpot)
The ideal tech stack will vary from one small business to the next. As you consider your options, aim to balance functionality, ease of use, and cost.
Effective Data Management for Small Businesses
No matter what type of small business you run, you likely have a lot of customer data to keep track of. In today's landscape, securing this data is of utmost importance.
Without a secure data management system, you risk losing your customers' and employees' trust. You may also be out of compliance with data protection and security laws.
Fortunately, you don't have to be an IT expert to keep your customers' data safe. Simply delegate your data management to a third-party entity, an IT company, or a PEO.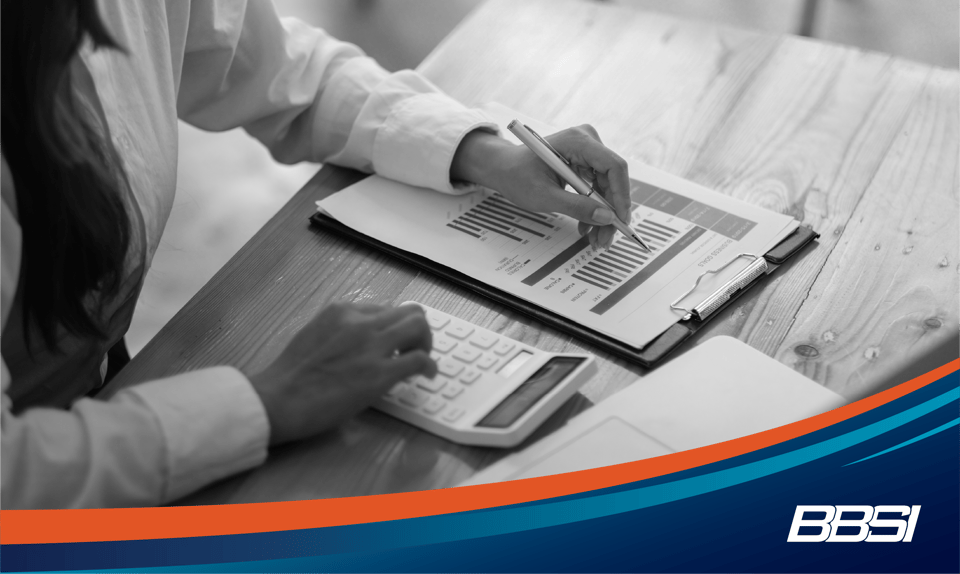 Organizing Small Business Finances and Resources
Managing small business finances can be overwhelming at times. However, it's essential to remember that your cash flow is the lifeblood of your small business and must constantly be considered. Proper organization of cash flow and general finances is crucial to avoiding inventory concerns, payroll problems, and shrinking profit margins — even if your monthly net income is positive.
If you're wondering how to organize expenses for a small business, here are some tips and tricks:
Create a budget and check on it monthly
Keep close tabs on your expenses
Understand your true labor costs
Monitor your profit and loss statements
Hire a CPA or bookkeeper, if needed
Make sure you submit quarterly taxes on time
As you examine your finances, keep an eye out for optimization opportunities. In many cases, simply allocating your time more effectively or improving your team's labor utilization can reduce your bottom line and increase earnings.
Maintaining Organizational Habits for Long-Term Success with the Help of a PEO
After implementing the steps above, you want to maintain them long-term. Otherwise, your organizational efforts are unlikely to yield meaningful results.
You can sustain organizational improvements by:
Curating a team of strong employees who hold each other accountable
Providing your managers with excellent training
Learning how to delegate effectively
Automating optimized processes whenever possible
Addressing problems that arise quickly
Working with a PEO

to maintain organization within your small business
With these components in place, you can pursue more ambitious growth opportunities, knowing you have the operational organization to support them.
Achieve Success By Partnering With BBSI
Enhancing your organization can help your small business unlock new levels of success. You simply need to embrace the right goals, technology, and communication. The best part? You don't need to implement these strategies alone — BBSI can guide you every step of the way.
For 50 years, we've provided small business consulting services, HR support, and business strategy support. Our local teams of business professionals will conduct a deep dive into your small business operations, identify areas for organizational improvement, map out upcoming market challenges, and help you craft a customized action plan and business strategy. In this sense, we can serve as a GPS for your small business, ensuring you get where you want to go and avoid spinning out of control.
Ready to unlock your small business' full potential? Reach out to your local BBSI Business Partner today.
Disclaimer: The contents of this white-paper/blog have been prepared for educational and information purposes only. Reference to any specific product, service, or company does not constitute or imply its endorsement, recommendation, or favoring by BBSI. This white-paper/blog may include links to external websites which are owned and operated by third parties with no affiliation to BBSI. BBSI does not endorse the content or operators of any linked websites, and does not guarantee the accuracy of information on external websites, nor is it responsible for reliance on such information. The content of this white-paper/blog does not provide legal advice or legal opinions on any specific matters. Transmission of this information is not intended to create, and receipt does not constitute, a lawyer-client relationship between BBSI, the author(s), or the publishers and you. You should not act or refrain from acting on any legal matter based on the content without seeking professional counsel.