7 New Prospecting Tips for Brokers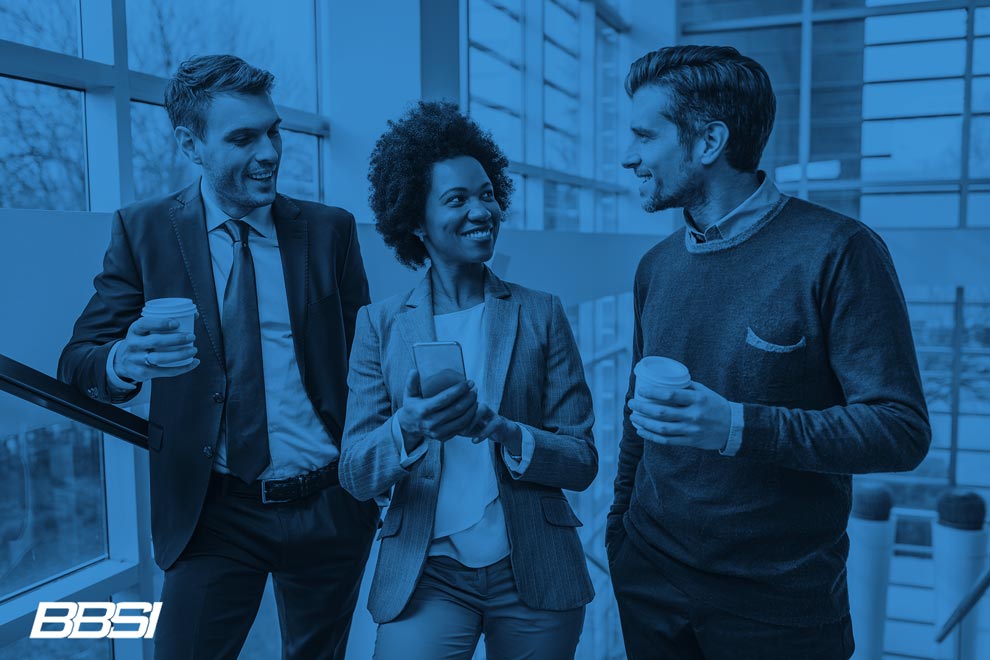 2020 was a challenging year for the insurance industry. When COVID first appeared, many brokers pulled back their outreach efforts and waited for a quick resolution. When it didn't materialize, they found themselves falling behind. They've been playing catch-up ever since. The hard reality is those brokers that still rely on old-fashioned prospecting strategies may never recover.
As arduous as the pandemic has been, the reality is that it was just one in a series of stumbling blocks that have been challenging agents' ability to expand their book of business for years. These same difficulties have dramatically altered the prospecting game.
What's certain is that the old ways of prospecting don't work as well as they once did. To remain competitive, brokers need to embrace new technologies and modern marketing techniques.
This article will share seven prospecting tips that take advantage of the tools available to enterprising brokers. Using them consistently will help you break through your current plateau and breath new life into your business.
1. Don't Be Afraid to Seek Help
Prospecting has become far more complex. It's okay to admit that you're out of your element. You're an insurance broker, not a trained marketing professional after all.
There are only so many hours in the day. Suppose you're spending valuable time learning how to market on Facebook, LinkedIn, and Instagram or how to segment audiences for a data-driven email campaign. The opportunity cost of that is time you could have spent catching up with clients and leads or prospecting.
You're great at closing the sale. That's where your time can make you the most money. It can be worth outsourcing lead generation to a partner experienced in the techniques you're unfamiliar with.
As we slowly emerge from the pandemic, brokers that get out of the gate quickly with modern prospecting techniques will have a distinct advantage. Engaging a marketing agency to build your brand and create and manage your campaigns will let you skip the learning curve and blast out ahead of your competition.
2. Create a Gameplan for Growth
It's said that a journey of a thousand miles starts with a single step. But if you don't know where you're going, that first step can lead you off in the wrong direction. Consistent growth requires planning.
Look six months into the future. Where would you like your agency or your book of business to be? Choose ambitious (but realistic) goals and lock them in. Let these goals guide your actions over the coming months.
Now decide how best to achieve these goals. If you've chosen to work with a marketing agency, they'll take the lead on tactics and implementation. If not, you'll need to plot your strategy. Ask yourself what sorts of collateral will reach your desired audience most efficiently. Which touchpoints — like email, social media, phone calls, and mailers - will you use? How will you acquire needed skills? What sorts of contact databases will you use, and how will you find them?
Remember that while your goals are set in stone, your strategy should be fluid. Every few weeks, check on your progress. Make changes to tactics that aren't performing well. Pour more resources into those that are. Experiment, A/B test, refine, and iterate. Keep your goals in sight even as the path forward changes.
3. Refine and Build Your Audience
You can't be all things to all people. Every industry has eccentricities and unique requirements that can't be met with a blanket approach. If you try to appeal to everyone, you may find that you aren't appealing to anyone.
Instead, choose a few verticals to focus on and learn the industries inside and out. Discover their triggers, worries, and challenges. Find out what drives their decision-making and what they need to be successful. You can use this information to craft compelling marketing messages that ring true and address what's most important to them.
If you're considering enlisting the aid of a marketing agency, look for one with experience targeting your chosen industries. These agencies already know your audiences' pain points and can speak to them with authority. They'll get you in front of the right people with blog content, Instagram posts, automated email campaigns, and a host of other tactics to establish your credibility within your verticals far more rapidly than you could alone.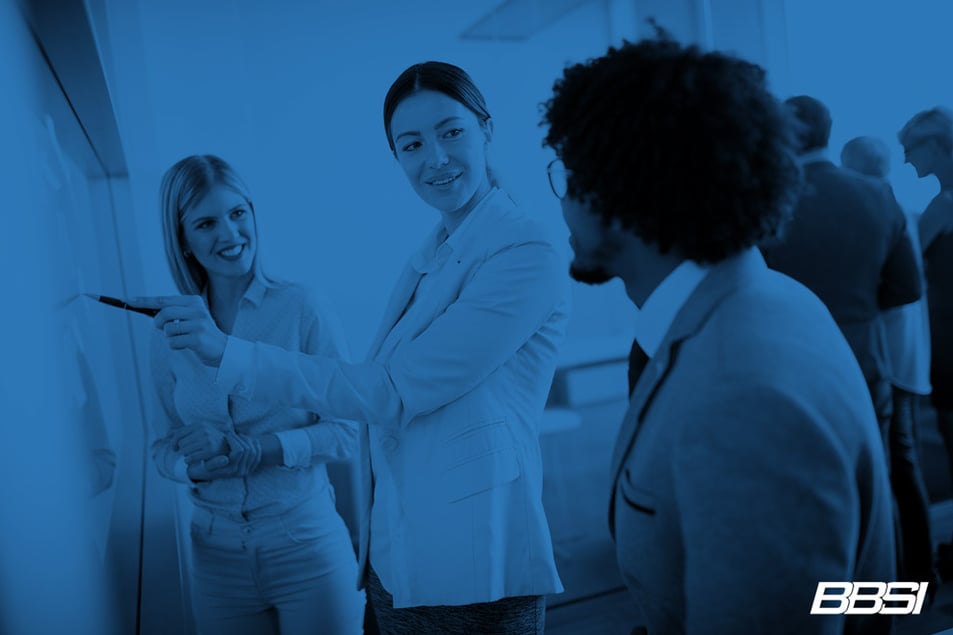 4. Create Awareness of Your Brand
Learn where your audience spends time online, and then blitz them with content. You might enlist social media posts, email campaigns, blog posts, guest blogs — and yes, direct mail and cold calls when applicable. The idea is to keep yourself visible, targeting your audience through as many channels as possible.
However, generating content takes time, and as we mentioned earlier, your hours may be better spent in other ways. Instead, you could engage a writer for blog posts, a social media company to maintain your social presence, and an email marketing company for targeted campaigns.
5. Find Relevant Partnerships and Co-Branding Opportunities
You can multiply your prospecting efforts by finding partners with complementary focuses that don't directly compete with you and then pass leads back and forth. For example, let's imagine that you sell commercial insurance, and you're doing what you can to generate interest.
Then you encounter a PEO with a focus on payroll, HR, safety, and business strategy. They're doing their own prospecting. Occasionally they may get a lead on someone looking for commercial insurance, so they float the name your way. At the same time, you can pass relevant leads to them. The partnership allows you to trade prospects you can't use for those you can, and at times work together to develop a more comprehensive approach. So you go further and pull in a certified financial planner. Now you have three teams amplifying each other's marketing efforts.
Partnerships are effective because they generate warm leads. If one of the financial planner's clients is looking for commercial insurance, they're likely to take a recommendation and call you because there's an established trust.
6. Embrace Virtual Selling
The pandemic accelerated the adoption of video chat, virtual meetings, distanced presentations, and other virtual selling techniques. In the past year, these communication technologies became ingrained in the way we do business. When things return to "normal," expect virtual selling to stick around and be the "new normal."
Concentrate on learning how to use the tools at your disposal — GoToMeeting, Zoom, PowerPoint Online, Prezi, and more. Design collateral that's equally effective for in-person and virtual sales. Use social media to engage with your audience.
Virtual selling shouldn't be your default. In-person sales efforts will always be more effective (once it's possible again). But you should be ready when a prospect requests a virtual channel. Otherwise, you could miss out on a deal.
7. Optimize Your Cold Outreach Efforts
Warm leads are always preferable to cold, but the latter still have a place in any thorough outreach plan. The trick is to use data intelligently to optimize these efforts for maximum impact.
For example, workers' compensation policies are generally 12-month contracts with a renewal date. In the past, brokers had no way of knowing when competing policies were up for renewal, but today, you can purchase lists with relevant renewal dates. Armed with that information, you can create targeted email campaigns designed to attract customers to your policies in advance of those renewal dates.
There's plenty of data out there, waiting for you to parlay it into effective marketing campaigns. You just need to know where to find it. A professional marketing agency can help. They know how to acquire the data that can give you a competitive advantage. And they have the expertise to best utilize the information. Enlisting an agency's help could be money well spent.
Start Small and Build
Don't feel you need to implement all seven of the tips we've discussed immediately. Choose three you think you can execute quickly and start with those. As they bear fruit, you can expand your efforts. What's important is that you take some kind of action, and start as soon as possible. Your competitors will be doing the same, and if you can get the jump on them, your business will benefit.
Disclaimer: The contents of this white-paper/blog have been prepared for educational and information purposes only. Reference to any specific product, service, or company does not constitute or imply its endorsement, recommendation, or favoring by BBSI. This white-paper/blog may include links to external websites which are owned and operated by third parties with no affiliation to BBSI. BBSI does not endorse the content or operators of any linked websites, and does not guarantee the accuracy of information on external websites, nor is it responsible for reliance on such information. The content of this white-paper/blog does not provide legal advice or legal opinions on any specific matters. Transmission of this information is not intended to create, and receipt does not constitute, a lawyer-client relationship between BBSI, the author(s), or the publishers and you. You should not act or refrain from acting on any legal matter based on the content without seeking professional counsel.