Put Your Client List on Lockdown: 10 Tips to Long-Term Client Retention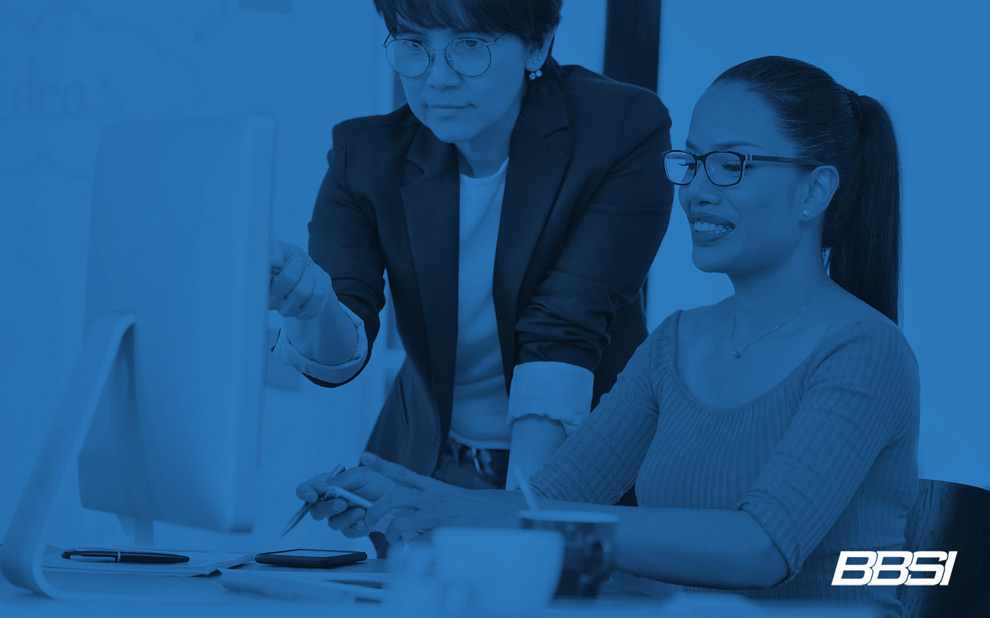 For various reasons, client lists have been dwindling in the broker space over the past year. Increased competition, lower rates, and outdated outreach strategies have made it difficult for brokers to show enough value to keep clients happy and engaged long-term.
As a broker, what can you do to continue to engage and retain your current clients?
1. Conduct a Self-Evaluation of Your Performance
The days of "set it and forget it" are gone. Competition from other brokers is steep. State funds are stepping up their service offerings, and comparison markets are driving down rates. If you're not offering your clients value beyond a policy, there's a good chance someone else will.
Take stock of your performance. How often do you communicate with clients? Are you checking in to see if their business situation has changed? The pandemic and other factors have created a volatile environment. Plans that you made six months ago may need to be revised to reflect evolving conditions better. Make sure that you're providing your clients a partner and not just a policy.
2. Stay Ahead of Client Needs
It's equally important to evaluate your clients' present situation and help them forecast future needs. Renewals don't require a lot of upkeep, so that's where many brokers put their focus. They approach their book of business with the thought, "if it's not broken, don't fix it." Except that if you're not checking in with your clients — learning where they plan to be six months to a year in the future — you won't know if it's broken.
At BBSI, we don't focus on annual renewals. We work to ensure clients stay with us for the life of their business. We use renewals as an opportunity to align our solutions with the business's future needs. To become invaluable to clients, ask them questions about their future growth plans, their ability to scale, and what their future threats will be. Not only does this practice ensure that we're providing relevant service, but it also demonstrates our commitment to the customer and strengthens the relationship. Strong relationships are the basis for long-term retention.
Many brokers approach their book of business with the thought, "if it's not broken, don't fix it."
3. Find Ways to Lighten Your Client's Workload
You're a broker. People come to you for their insurance needs. If they're looking for payroll support, they'll have to look elsewhere. If they need HR support, you can't help them.
Or can you?
If you're consistently and earnestly staying ahead of client needs, this is where you can really make an impact. You're not an HR professional, but you probably know a few. You can help your clients in ways unrelated to your professional expertise by referring quality professional service providers. Leveraging your network in this way sets you up as a trusted advisor. You become a hub for services and advice outside of your purview, which naturally adds value to your relationships and insulates your value from price-based risk.
As a side benefit, when you refer clients to other professionals, they'll return the favor. Suddenly everyone you know becomes a potential source for new business leads.
4. Make Your Annual Reviews Quarterly
Client communication and staying top-of-mind are critical because of increased competition and rapid business change in recent years. You could get away with a review every six months to a year. Today, the more frequently you check in, the better. Meeting with your clients quarterly, even briefly, can make a big difference. You might discover that nothing's changed, and that's fine. At least you reached out and made a connection.
5. Develop Relationships With Team Members Beyond the Business Owner
Having multiple points of contact within a business can be beneficial. First, you'll gain a deeper perspective on the business's challenges, opening the door for you to provide a broader range of solutions.
Second, if a contact leaves the company, you'll have other people at the organization in your corner. If you have a single point of contact and they leave, you might be out the door along with them.

6. Master Service Recovery
Service recovery theory holds that if a customer has a bad experience and receives a prompt, effective response, they'll become more loyal than if they never had the bad experience. That doesn't mean you should try for poor circumstances so that you can right them. What it tells you is that helping your clients make a fast recovery will cement your relationship.
7. Prove Your ROI With Data
Clients can view the cost of service in one of two ways — as an expense or, as an investment. Expenses leave a company's coffers and are gone for good. Investments offer a return — they make you money. Your clients will be much happier with your service if you can provide quality data demonstrating the return on investment you can provide.
Where possible, provide tangible savings reports provided by you or even through referrals you've made.
8. Create and Distribute Educational Content Addressing Client Pain Points
Earlier, we talked about staying in contact with your customers. Quarterly reviews play a significant role, but it may not be enough. Your clients want to know that you're interested in helping them build their businesses continually. Distributing educational content provides another outlet for outreach.
Blog posts, email newsletters, social media engagement, and webinars are all valid means for connecting your clients with information that can make a difference to their business. Your clients will come to depend on your ability to keep them connected to news relevant to them. When they have a question, they'll come to you, and they'll think twice about leaving.
9. Establish a Communication Calendar
Good intentions aren't enough to ensure that you stay in contact with your clients regularly. Don't leave it to chance. Create a communication calendar that details when you'll reach out and for what reason.
Add formal appointments like quarterly reviews along with casual check-ins. If you're publishing blog posts, a newsletter, and social content, you could include a content calendar to track topics, channels, and publishing dates. Of course, creating a calendar is only half the battle. You also have to follow it consistently. If you do, you'll never fall out of touch with your clients.
10. Reassess Your Clients' Communication Preferences
It's impossible to stay in contact if your client doesn't hear you. You might prefer the reach and convenience of batch email, but those that don't pay attention to their inboxes will never see your messages. They might prefer text messages or Zoom calls, but you don't use them regularly. To connect, you must know each client's preferred communication channels.
When onboarding new clients, make sure to note their preferences. With existing clients, it's worth reaching out periodically to see if their preferences have changed.
It All Boils Down to Creating Value
Retaining your client requires work. But everything you do points to one overarching truth: your service and partnership is your product. Your clients' goals and pain points will inevitably change over time. If you can pivot your communication and approach accordingly, you increase your value, build trust with your client, and retain their business longer. When you provide more than just a policy, you're creating differentiators that will give you an advantage in the market. You'll have fewer competitors the more you offer and a more loyal customer base.
Disclaimer: The contents of this white-paper/blog have been prepared for educational and information purposes only. Reference to any specific product, service, or company does not constitute or imply its endorsement, recommendation, or favoring by BBSI. This white-paper/blog may include links to external websites which are owned and operated by third parties with no affiliation to BBSI. BBSI does not endorse the content or operators of any linked websites, and does not guarantee the accuracy of information on external websites, nor is it responsible for reliance on such information. The content of this white-paper/blog does not provide legal advice or legal opinions on any specific matters. Transmission of this information is not intended to create, and receipt does not constitute, a lawyer-client relationship between BBSI, the author(s), or the publishers and you. You should not act or refrain from acting on any legal matter based on the content without seeking professional counsel.