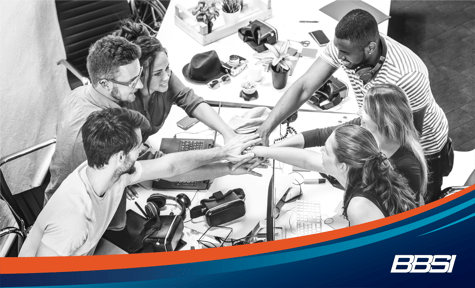 HR Trends to Pay Attention to in 2023
Business leaders looking to foster a healthy workplace culture, meet their employees' needs, and align their policies with their mission and values should pay close attention to HR trends.
Attracting, retaining, and elevating a company's talent pool have become top priorities for many businesses in 2023. More employers see the value of improving their employees' work-life balance and ensuring they can provide creative solutions to the evolving needs of today's modern workplace.
From new laws and regulations to the evolution of today's work environments, the past few years have had an outsized influence on many of the HR trends we're seeing this year. Companies and their HR teams must stay updated to avoid negative impacts like increased turnover, decreased company loyalty, and lack of employee engagement.
---
Listen to the BBSI Entrepre(doers) Podcast
Terri Carter, Director of Human Resources at BBSI, joins the show to discuss current human resource trends. Terri also shares some new regulations that will have an impact on hiring and retaining employees. You'll learn about these new laws, upcoming trends, and some best practices in HR management that can help you successfully manage your workforce in 2023 and beyond.
---
2022 HR Trends
Before we dive into what's new, let's take a look at last year's highlight reel:
2022 was a year of significant workforce changes for many business owners and their employees. Business owners started to see the benefits of listening and adapting to the needs of their staff and emphasized support for their employee's work-life balance.
Company leaders took this approach with both their new talent and their existing workforce. In 2022, support for work-life balance as a retention tactic rose to the forefront of human resources management.
This phenomenon appeared partially in response to the trend of "quiet quitting," or employees doing what they perceived to be the bare minimum at work. In the face of economic turmoil and the looming "return to the office," many employees began fulfilling their job descriptions to a T, choosing to spend more time optimizing their work-life balances instead of working overtime.
Employer responses to this were varied. Many businesses did some or all of the following to increase workplace satisfaction:
Embraced a totally remote or hybrid work environment
Made internal changes to workplace policies to provide employees with additional support
Explored transition and succession plans that accommodated internal advancement
Sought guidance on retention and employee investment strategies from professional human resources experts
In terms of HR trends in 2022, taking stock and starting to craft employee-focused changes were some of the most notable.
Trend Predictions in 2023 That Will Shape Workplaces and Workforces
Considering the emphasis on work-life balance in 2022, what are the latest HR trends emerging in 2023?
Getting Creative with Work-Life Balance
To prevent or address "quiet quitting," increase employee engagement, and support company loyalty, many employers are doubling down on their work-life balance efforts in 2023. What might that look like for your company? Consider the following tactics:
Expanding paid time off (PTO) and sick leave policies to meet employees' needs
Permanently transitioning to a hybrid or remote work model (more on this in the next section)
Incorporating paid volunteer hours or community outreach opportunities for employees
Exploring paid postpartum leave options, even if they're not legally required in your state
Preventing burnout by reviewing employee workloads and hiring more staff if needed
For businesses facing cash flow challenges, focus on incremental, inexpensive changes that can improve employees' experiences at work, decrease their stress levels, or support their professional and personal development. The best way to find out how you can best support your employees is by asking them what they need: empower your employees to contribute to positive policy changes.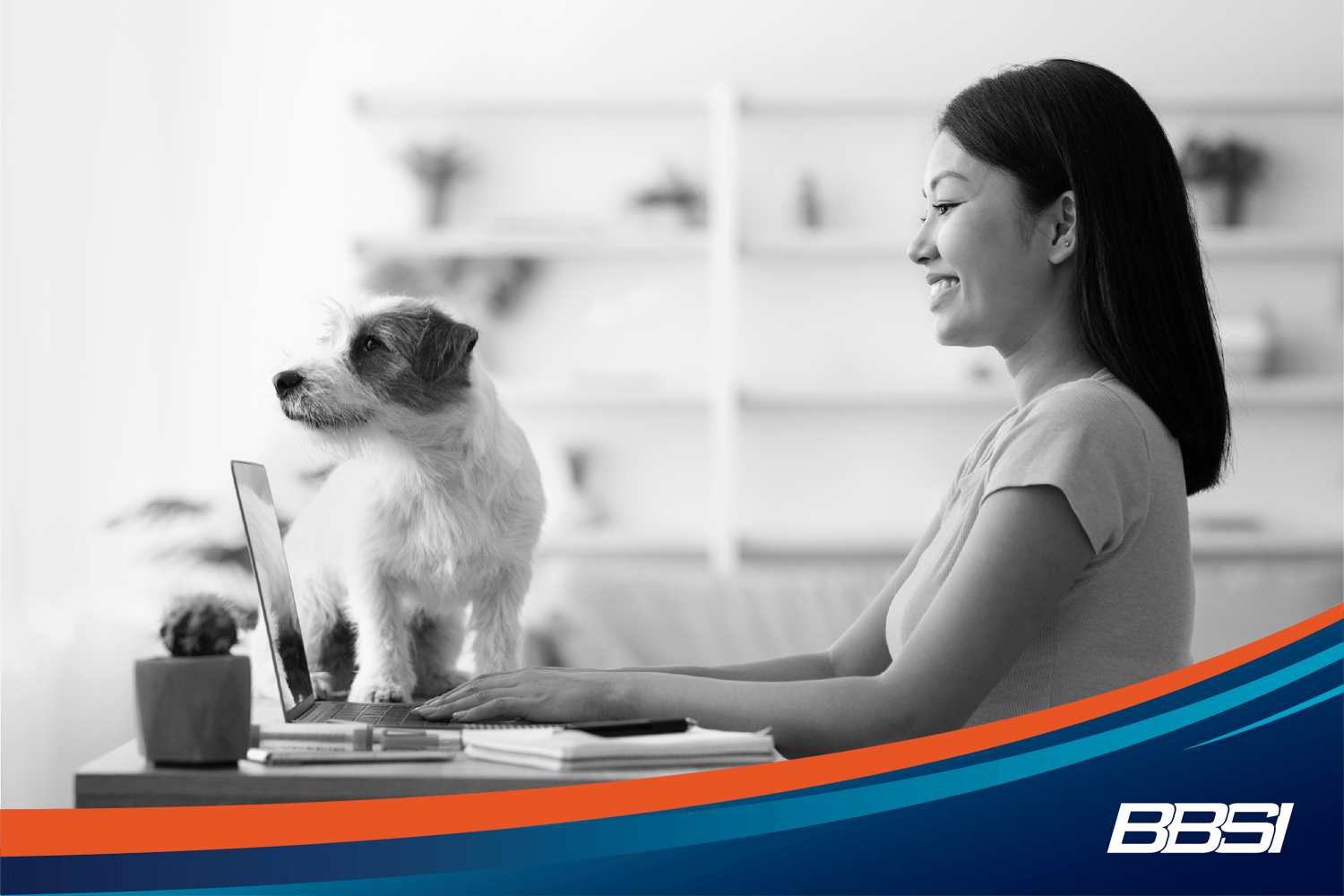 Remote Work is Here to Stay
Leveraging work-life balance support as a retention and engagement tactic appears to still be at the forefront of HR trends in 2023.
In industries that can accommodate remote work, that might look like:
Going fully remote
Creating a robust hybrid model, which could feature:

Regular in-office days each week
Occasional in-office time scheduled with significant advance notice
Coming into the office for client meetings only

Rotating in-office and remote work on a weekly basis
But, not all businesses can work remotely. Terri has noticed that some businesses have incorporated other unique strategies to support work-life balance, like:
Switching to 4-day workweeks
Increasing scheduling options and flexibility
"Flex time," or giving employees the freedom to come in when they choose as long as they complete their tasks
Choosing an attendance model that works for your employees is at the heart of work-life balance support in 2023.
Career Development Plans
Career development plans, or written strategies to help employees advance internally, can provide two key benefits to employers in 2023:
Retention – Employees who feel like they have clear, documented, and accessible opportunities for advancement may be more likely to stay with a company long-term.
Hiring – Offering a career development plan can be a bargaining chip for employers during the hiring process. While many employers promise career advancement opportunities, making those intentions clear and actionable can go a long way with potential hires.
Making career development plans is slightly easier in 2023 with the continued evolution of virtual training. With professional development opportunities at their fingertips, employers can more easily facilitate the skill-building required to advance internal candidates over time.
Legacy Transition Plans
Succession planning isn't a new concept, but until recently, business owners haven't had access to an industry-standard blueprint for these kinds of major transitions.
In her assessment of businesses in 2022 and 2023, Terri observed that multigenerational businesses are especially less likely to have a legacy transition plan. As more third-generation business owners' children and grandchildren pursue opportunities outside of their family businesses, leadership changes can get murky.
If you're looking for support ahead of a major transition, check out BBSI's Succession Planning Pack: a resource for mapping out the next era of your business.
Increase in Diversity, Equity, and Inclusion Efforts
Whether they're responding to changing regulations or shifting values in the workforce, many businesses are continuing to invest in diversity, equity, and inclusion (DEI) efforts this year.
In our guide to DEI initiatives for small businesses, here are some quick strategies you can consider if you're looking to develop a more equitable workplace:
Review and revise your mission statement to reflect DEI-focused values, and then implement policies that reflect those values.
Ask your employees which changes they'd make to create a more inclusive, welcoming workplace.
Invest in professional development for employees at all levels, creating internal advancement opportunities for as many employees as possible.
Establish accountability measures that increase transparency.
Skills-Based Hiring
In 2023, employers are continuing to shift away from a degree-based hiring strategy to a skills-based one.
As the costs of higher education continue to climb in the United States, hiring employees based on their skills and experience can provide opportunities for a wider applicant pool. This could:
Increase the diversity of your workplace
Improve your hiring outcomes
Save your business money on training and professional development
Shifting to a skills-based hiring approach can be challenging. One quick tip might be to develop detailed and robust job descriptions for each role and use these as the basis for job postings instead of or in addition to degree requirements.
New Laws and Compliance Requirements in 2023
HR professionals and business owners need to stay updated with the newest regulations, laws, and compliance requirements for their businesses. Regardless of company size or industry, these new rules and regulations will have impacts across the employment spectrum.
Leave Law Expansions
Many states across the country are adjusting and bulking up their leave laws: the regulations that define and enforce minimum leave times and compensation requirements for employees taking a legally protected leave of absence.
Businesses should take note of two major leave changes and trends in 2023:
Paid family and medical leave

– Paid family and medical leave (PFML) offers employees both compensation and job protection if they need to take time off for their own health or to take care of an ailing loved one. Several states currently legally require employers to offer paid family and medical leave: California, Colorado, Connecticut, Delaware, Massachusetts, Maryland, New Jersey, New York, Oregon, Rhode Island, Washington, and Washington DC.

Bereavement leave

– Sometimes called compassionate leave, bereavement leave offers employees time off in the aftermath of losing a loved one. Employees might use this time to focus on grief and processing, handle arrangements, or attend funeral services. Right now, five states offer some form of protected bereavement leave: California, Illinois, Maryland, Oregon, and Washington.
Job Posting Pay Transparency
Employers in some states (California, Colorado, Connecticut, Maryland, New York, Nevada, Rhode Island, and Washington) are now required to post details about both compensation and benefits in their hiring ads. These laws are intended to provide additional transparency for job seekers and empower them to choose positions that meet their financial needs.
Specific municipalities have enacted similar regulations. If your business is headquartered in any of the following areas, review local laws carefully to post compliant job ads:
Cincinnati, Ohio
Westchester County, New York
Ithaca, New York
Jersey City, New Jersey
New York City, New York
Toledo, Ohio
Criminal History is Not Up for Discussion
Some states have enacted "ban the box" laws in the past, regulating how and when employers can ask potential hires about their criminal histories.
The federal government recently passed the Fair Chance to Compete for Jobs Act, which can impact companies nationwide. While there are some exceptions, the law prevents federal agencies and contractors from requesting criminal record information from employment candidates before a job offer is made.
As philosophies surrounding criminal records and hiring have changed over time, so have state and federal laws. To make sure your hiring questionnaire or standard interview procedures comply, review relevant regulations or consult with an HR professional.
Increased Pay Requirements
Twenty-seven states have already increased the minimum wage this year or have plans for an increase sometime during 2023.
In some states, specific figures are based on:
The number of employees at your business and/or
Whether or not your company offers benefits
Pay and benefits requirements are critical for HR departments, especially public sector businesses and government contractors. Both HR departments and business owners should pay close attention to regulation changes year-round to prevent compliance issues and ensure their employees receive fair compensation.
How Can Businesses Prepare for Upcoming Changes?
In the face of 2023 HR trends and changing regulations, business owners and management teams must prepare to meet new challenges to ensure continued prosperity. The following general tips can help you navigate employee relationships, brainstorm and introduce new changes, and improve your workplace for the better:
Watch and listen – Get ahead of any work-life imbalances within the company by addressing them head-on. Business owners should take a moment to better understand their employees and create a work environment they want to stay and thrive in. Don't be afraid to ask your employees what they need.
Make a plan – During the pandemic, BBSI saw many small and family-owned companies struggling to assess and address new challenges without a plan in place. While the pandemic was unprecedented, it showcased the dire importance of contingency plans. Even if you think a workforce trend won't directly impact your business, make a plan to tackle challenges as they arise. If 2020 and 2021 taught business owners anything, it was to expect the unexpected.

Think outside the box

– Allocate time and resources to employee satisfaction and retention in 2023 and beyond. It can cost up to 30% to 110% of an employee's annual salary to hire and train someone new; investments in effective retention measures are worth every penny.
Conduct regular employee surveys – Conducting employee surveys can help businesses stay on top of the latest HR trends by providing insight into employee preferences and expectations. This information can help organizations adapt their HR policies and practices to meet the changing needs of their workforce.

Engage with thought leaders

– Follow HR thought leaders on social media, read their blogs and articles and attend their webinars. Engaging with thought leaders can help you stay informed and gain new insights into the best ways to address new challenges.
Overall, staying on top of HR trends requires a commitment to ongoing learning and professional development. By engaging with the HR community and remaining open to new ideas and technologies, businesses can adapt to changing trends and ensure they are meeting the needs of their workforce.
Partnering with BBSI to Stay Up to Date with Trends
If you're not sure how to shift your policies to accommodate the latest workforce expectations, it might be time to call in reinforcements.
BBSI offers a customized approach to HR and business strategy, helping you discover which approaches work best for your company. After all, business owners build cultures based on their beliefs, workplace families, and surrounding communities: what's right for one brand may not be suitable for the next.
"That's the beauty of the BBSI team: we customize the approach. It's all about the business owner's plan. It's not our plan for them," Terri says. "We don't have a cookie-cutter approach where we say, 'Okay, business owner, you want to transition out of your business. Here's what you have to do. Here's the 10-step process.' It's, 'How do you want to do this? What are you working with? Who do you have in your business? Can you identify somebody internally?'"
Customizing that approach is what our team of professionals does best. Reaching out to BBSI in your local community and having a conversation with us can help you carve a path forward in a changing economy.
Contact your local BBSI Business Unit today to learn more about how BBSI can help you plan for the future and set you and your business on the path to prosperity.
Disclaimer: The contents of this white-paper/blog have been prepared for educational and information purposes only. Reference to any specific product, service, or company does not constitute or imply its endorsement, recommendation, or favoring by BBSI. This white-paper/blog may include links to external websites which are owned and operated by third parties with no affiliation to BBSI. BBSI does not endorse the content or operators of any linked websites, and does not guarantee the accuracy of information on external websites, nor is it responsible for reliance on such information. The content of this white-paper/blog does not provide legal advice or legal opinions on any specific matters. Transmission of this information is not intended to create, and receipt does not constitute, a lawyer-client relationship between BBSI, the author(s), or the publishers and you. You should not act or refrain from acting on any legal matter based on the content without seeking professional counsel.