How to Avoid Fraudulent Workers' Comp Claims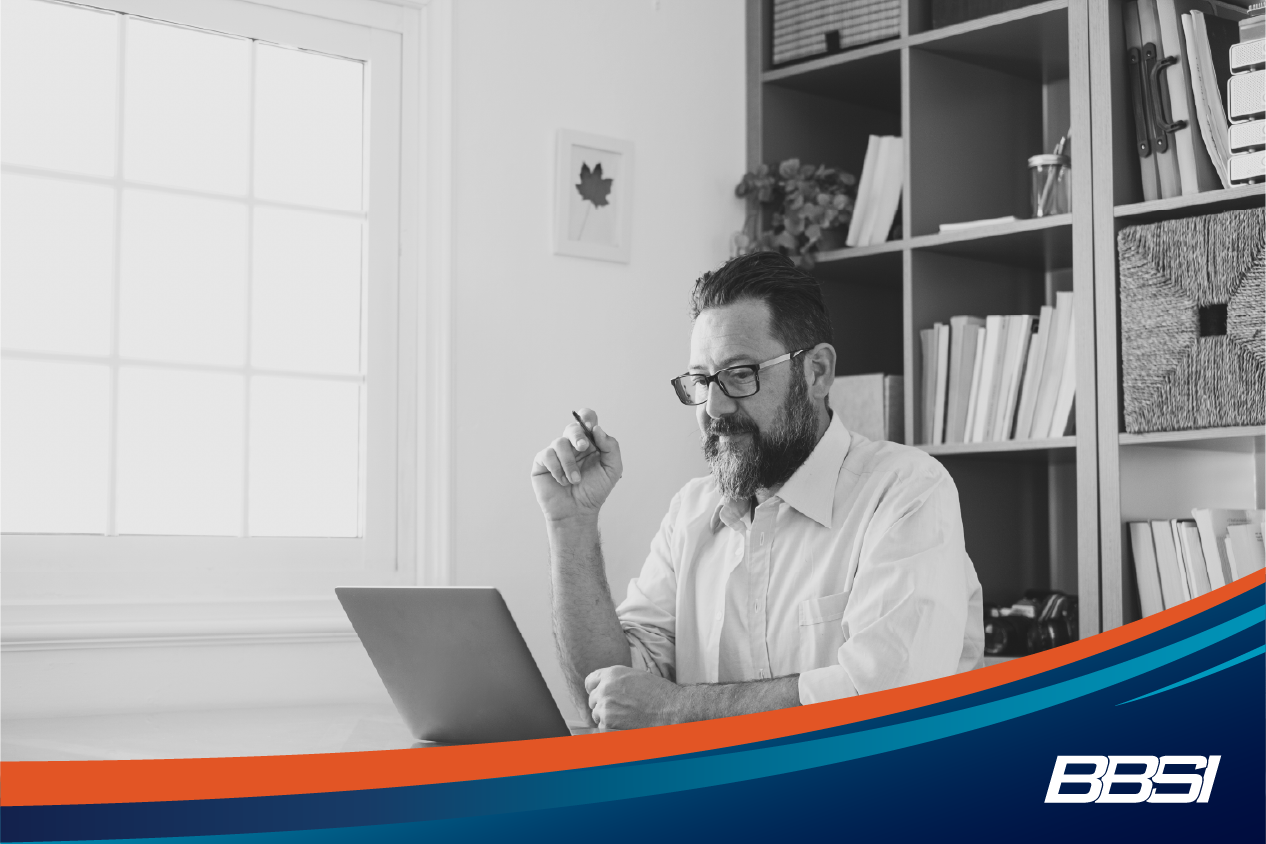 Expertise provided by Brent Hudgins, Corporate Claims Manager
Workers' compensation insurance provides valuable support to employers and to their employees who get injured or sick on the job. Every insurance program carries the risk of fraudulent claims, and although a vast majority of workers' comp claims are legitimate, fraudulent claims add up. In fact, workers' comp claim fraud accounts for an estimated $9 billion in damages each year. Some employees may falsify reports or exaggerate injuries to receive a payout, which can have a lasting impact on their employer and insurer.
Recognizing and addressing potential fraud helps business owners keep premiums affordable, maintain positive relationships with insurance brokers, and ensure ethical behavior among team members.
This article highlights the top red flags associated with fraudulent claims and provides actionable tips for addressing and preventing potential fraud on your team.
Identifying Fraudulent Workers' Comp Claims
Workers' comp fraud occurs when an employee misrepresents a work-related illness or injury in order to qualify for workers' compensation benefits. Most states require some form of workers' compensation insurance, making it a target for potential fraudsters.
Employers provide workers' compensation insurance to ensure employees with a legitimate injury or illness are able to afford treatment and have a consistent income while they recover. As such, false claims can lead to inflated premiums and redirect valuable resources meant to support employees with a legitimate injury or illness. That's why it's important for employers to understand signs of fraud, so they can thoroughly investigate any suspicious cases.
Suspicious Timing
When assessing workers' comp claims, pay close attention to the timing. Typically, employees will report on-the-job injuries immediately after they occur. If there's a delay between the event that caused the injury and the report, it could be a red flag. For example, an employee may be attempting to claim an injury that occurred outside of work in order to get additional benefits.
Remember that although delayed claims can be a sign of fraud, there are legitimate reasons for employees to file a report later than expected. They may not develop symptoms immediately or may have thought an injury wasn't serious enough to warrant an official report. Gather as much information as possible about why an employee delayed a report to help determine if their reason is legitimate.
Unreliable Witness Testimonies
Compiling testimonies from witnesses is an essential step in the claims review process for workers' compensation. Although some accidents may genuinely not have witnesses, lacking witness testimony can be a sign of fraud — especially if the employee making the claim typically completes their work around others. Conflicting testimonies can also be a sign that the employee is misrepresenting the situation, especially if the employee's testimony contradicts that of any witnesses.
Employee Claim History
Should an employee successfully defraud their workers' compensation insurance, they may attempt to do it again. If an employee has a history of making claims, it may be worthwhile to conduct a deeper investigation to identify any suspicious patterns. Employees with a history of other untrustworthy behavior in the workplace may also be a warning sign for potential fraud — even if it's their first claim.
Inconsistent Descriptions
Legitimate workers' compensation claims should be backed with medical records or in-depth descriptions from a third party. If the claimant doesn't remember the details of their injury or describes it in a way that's inconsistent with their behavior, it could indicate fraudulent behavior. This is especially significant if they refused medical treatment, meaning subjective, hard-to-prove descriptions are the main evidence for their claim.
Consequences of Workers' Comp Fraud
Because they provide the payouts, brokers and insurers face the immediate brunt of fraudulent claims, but employers and employees can also feel the effects. These include:
Damage to client relationships – Falsified reports can cause tensions between brokers and employers. The lengthy investigations and premium increases associated with false claims can tarnish professional relationships.
Legal consequences – Insurance fraud can be a misdemeanor or a felony, depending on the state and the severity of the fraud. Penalties can include fines or

even jail time

.
Premium increases – A company's insurance premiums are based on several factors, including the number of claims they submit. High instances of employees abusing their insurance plans have the potential to drastically increase employer costs.
Employers who facilitate fraudulent claims by employees may be considered complicit, making addressing fraud an urgent issue for business owners. Even minor consequences can add up, especially for long-term policies.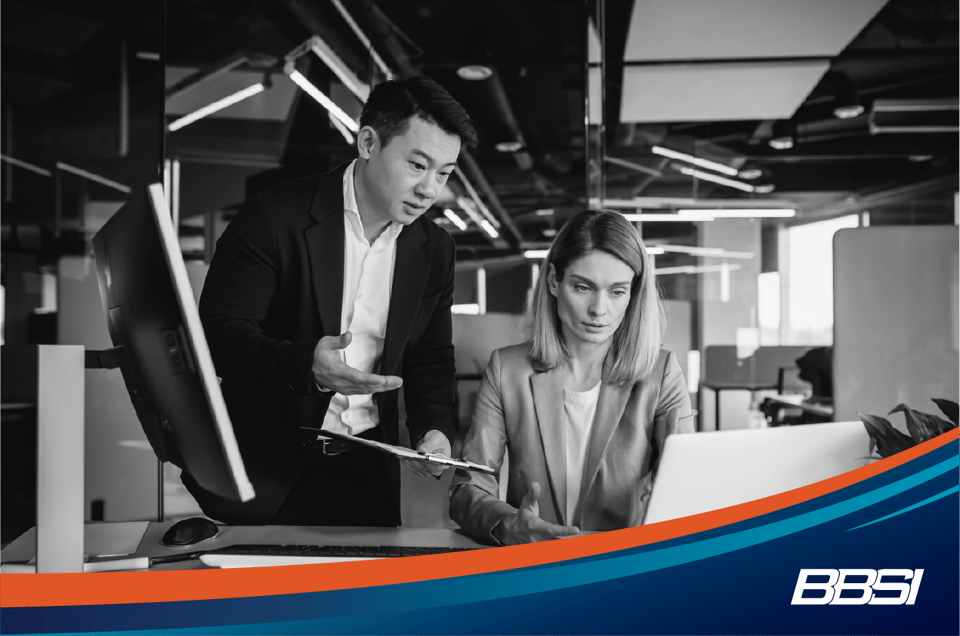 How to Address Fraudulent Claims
If you suspect a workers' comp claim isn't legitimate, it's important to act promptly. Start with these basic steps:
Investigate thoroughly – Establish policies for proper reporting, and investigate every claim — even if it seems legitimate.
Obtain documentation – Gather evidence by conducting witness interviews immediately and encouraging the claimant to seek medical attention. Preserve all records related to the investigation.
Seek professional support – Partner with a professional employer organization (PEO) or a legal team who can offer guidance and oversee the investigation for you.
Maintain positive communication – Open a line of communication with the employee and encourage them to reach out with questions and concerns. Providing transparent information and resources helps demonstrate integrity and objectivity.
Establishing procedures for addressing fraud helps you ensure fair treatment of claimants. While you may take a more in-depth look at suspicious cases, reviewing each claim carefully can help you catch warning signs and manage risk.
Preventing Fraud Claims
Even if you haven't encountered a falsified claim, proper preparation can help prevent future fraud. Use these tips to minimize fraudulent claims:
Create an Honest Workplace Culture
By cultivating a workplace culture that values integrity, you encourage employees to hold themselves and one another accountable. Encourage employees to report issues right away to show that you'll take care of them when they have legitimate concerns.
Offer Employee Training
Establish official training programs that educate employees about their workers' compensation insurance benefits. This can prevent misunderstandings and ensure they recognize what the policy covers and what it doesn't.
Establish Official Policies
One of the best ways to prevent workers' compensation fraud is to develop a robust system for workplace safety. Poor safety protocols may be easier to exploit, so start by creating policies that support employee health and safety. You can also establish risk management practices to stop fraud early on, including using tech tools that identify suspicious claims.
Collaborate with a PEO
PEOs provide comprehensive support for workers' compensation insurance, and many offer their own insurance programs. By working with a PEO, you gain access to risk management resources to reduce fraudulent claims before they happen. A quality PEO can also make policy and process recommendations that boost overall workplace safety.
Partnering with BBSI
At BBSI, we provide a personal approach to all aspects of business administration, including your workers' compensation insurance. Our professionals proactively set up systems to reduce fraud and carefully review claims when they do occur. We have extensive experience investigating and managing claims, allowing you to focus on managing your business.
By working with a PEO like BBSI, you can access enterprise-scale claims management resources on a small business budget. If you're curious about how BBSI can support your workers' comp needs, reach out today.
Disclaimer: The contents of this white paper/blog have been prepared for educational and information purposes only. The content does not provide legal advice or legal opinions on any specific matters. Transmission of this information is not intended to create, and receipt does not constitute, a lawyer-client relationship between BBSI, the author(s), or the publishers and you. You should not act or refrain from acting on any legal matter based on the content without seeking professional counsel.