Is a PEO a Broker's Friend or Foe?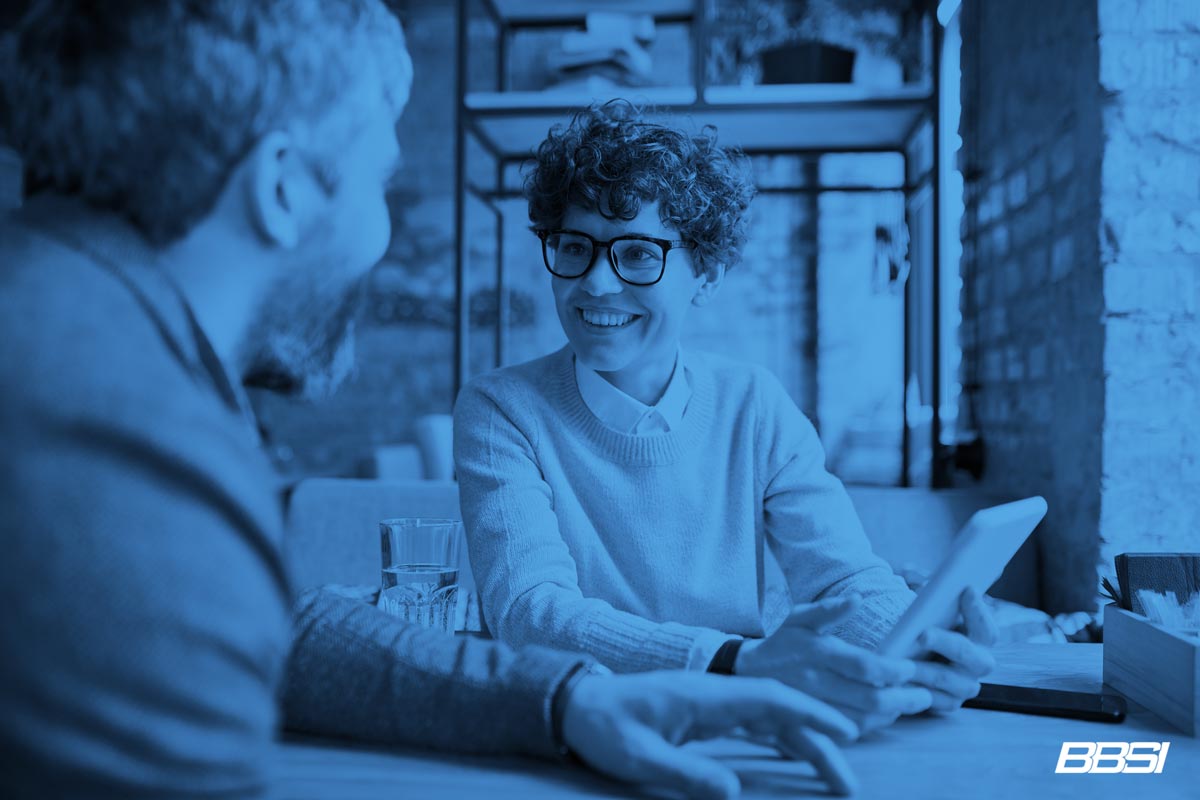 Most workers' comp claims can be traced back to a lack of strategy and structure in the hiring and training processes that lead to physical risk in your clients' facilities.
Human resources practices have the greatest impact on safety liability, so it's crucial to have established documented HR practices.
How to Protect Your Book from a Competitor in Partner's Clothing
Traditional Professional Employer Organizations (PEOs) can assume responsibility for your client's HR responsibilities and liabilities through an administrative outsourcing agreement (ASO) or a co-employment agreement. They also offer insurance solutions for EPLI, workers' comp, and health.
However, most brokers will hesitate to introduce a PEO to their clients because of the risk of losing control of the account.
Unfortunately, that's a very real risk with many large, traditional PEOs.
Risks of Working with a Traditional PEO
Awareness about the value of PEOs is increasing across the country. According to the National Association of Professional Employer Organizations (NAPEO), 15% of businesses under 100 employees currently partner with a PEO. The "Big Three'' PEOs have substantial sales forces constantly pitching to brokers and businesses without informing them of the related risks. As they continue to grow, their client acquisition tactics are becoming even more aggressive.
For these reasons, most well-known PEOs pose a significant risk to brokers' books, but not all PEOs operate within this predatory model. Some, like BBSI, are aware of the value of symbiotic relationships with brokers that deliver growth-oriented benefits to mutual clients. Here are the risks you should watch out for when considering a PEO or evaluating an existing PEO relationship.
Poor Coverage Choices
Traditional PEOs give your clients a false sense of security with low rates on EPLI. When a lawsuit happens, the client and broker discover the cheap or free EPLI comes with a $100,000 deductible, offering no coverage when it matters.
Traditional PEOs are also a captive source of health insurance, meaning they have one solution to offer your clients. While you may have several options every year that are better for your clients, the PEO will restrict the clients' ability to shop the market.
BBSI will work with you to help your clients secure the best coverage for their business and their employees. By helping them mitigate risk and reduce their liability now and in the long run, we can help position your clients for growth. As your clients grow, so will your business.
Inaccessible Claims Process
A poorly handled claim can result in a higher experience modifier (X-Mod), which can multiply your client's premium. That's why agencies will often have dedicated claims managers who maintain contact with the carrier and the TPA. PEOs restrict your access and influence over how reserves are set and when the claim will close.
This restriction eliminates your ability to fight for your client. Your insight into the claims process and your ability to maintain control over the injured worker's claim will determine whether your value to the client is diminished.
When you partner with a non-traditional PEO like BBSI, you're listed as the broker on the workers' comp claim. You stay updated throughout the process and maintain your ability to work on your client's behalf.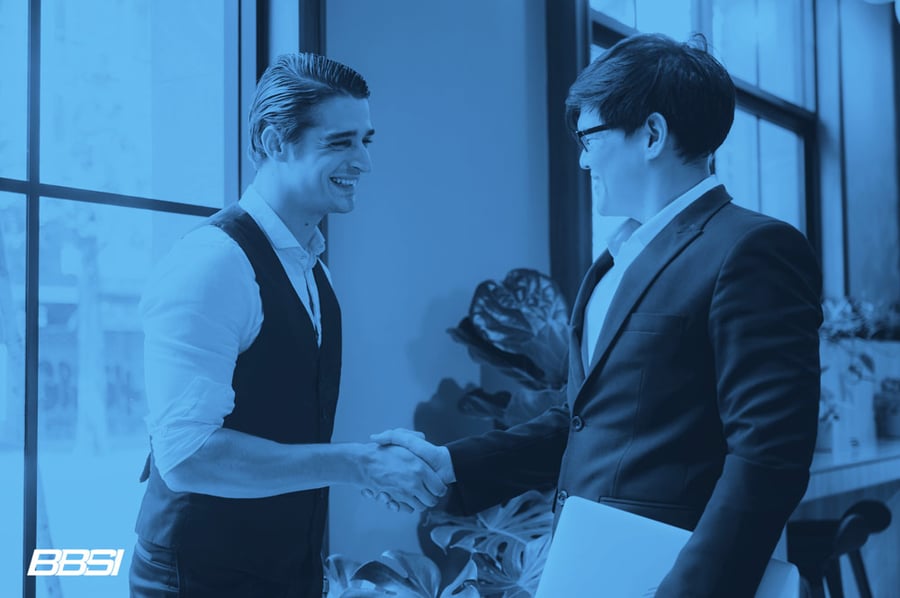 Nickels and Dimes
Traditional PEOs carry unpredictable costs for your clients. There are fees associated with virtually every request a client might have, like overnighting a check for employment termination or reprinting a lost W-2. As with most businesses that use this type of fee arrangement, the initial rate seems attractive. The total, however, is a different story.
Invoices are often overly intricate and difficult to understand, which is a deliberate attempt to conceal charges. Clients have no idea what they're being charged and become frustrated with their brokers and their PEOs in the process.
BBSI believes in total transparency and simplicity in billing. We want your clients to have a complete understanding of what they're getting for every dollar. We don't have to nickel and dime businesses into the ground because we know our services add value that pays for itself.
Rate Per Head
When your client is paying a rate per head, meaning a flat rate based on the number of employees on the payroll, the PEO doesn't have any incentive to care about the health of the business, so they don't. Their rate won't be affected by high turnover or low wages.
A non-traditional PEO like BBSI bills on a percentage basis of the company's overall payroll per year. That means BBSI benefits from lower turnover and higher wages, which incentivizes us to support the overall health of your client's business.
Backend Policy Sniping
Today's widely familiar PEO model is still to phase out the broker to forge a direct relationship with the client because their margins are higher without paying commissions. Brokers in these situations might maintain control of the general liability and auto, but the relationship is irreparably damaged.
The traditional PEO begins a partnership with the intent to become the most powerful entity in the relationship, the one the client calls when they are looking for a solution. They're often successful because they work to gain extensive knowledge of the health and stressors of the client's business.
Say your client partners with a PEO for payroll. The typical model for the PEO is to go direct to the client with no consideration for the broker-client relationship. The PEO will approach the client with an offer to take over-reporting and then go after the workers' comp. Within a couple of months, you'll lose the bulk of your policies to AOR changes that were initiated by the PEO.
Meanwhile, the PEO is probably outsourcing the workers' comp to a carrier, meaning they can't address HR or safety issues that increase the frequency of workers' comp claims. The top three PEOs currently outsource workers' comp.
BBSI, on the other hand, carries workers' comp in-house with pay-as-you-go premiums that adjust with the client's business. In addition to insurance, BBSI provides HR and risk and safety consulting and other holistic support services to minimize risk and promote business growth. BBSI also keeps our broker partners in close communication, so you continue to maintain a strong relationship with your client, and with BBSI, along the way.
How is BBSI Different Than a Traditional PEO?
Real Partnership
BBSI is a non-traditional PEO that works with brokers to grow and maintain their books. We understand that a true partnership with a broker is more valuable than a single client.
When BBSI meets with business owners, one of the first questions we ask is, "Who is your broker?"
Bringing you into the conversation keeps you in control of your client relationship. It gives BBSI the opportunity to continue a mutually beneficial partnership.
Risk Management
We engage clients to develop strategies to help them lower their HR and safety risks. Traditional PEOs don't care about risk management because they're not liable for their client's claims.
Smart Priorities
The primary difference between BBSI's model and that of a traditional PEO is priorities. BBSI's first priority is the mutual relationship between the client and the broker. By striving to add value to both the client's business and the broker's business, we maintain a healthy, productive relationship with both parties. In short, when you do well, we do well.
The traditional PEO model prioritizes its own bottom line, cutting out the broker and giving the client limited value. This model can limit the success of the client's business, the broker's business, and encourage more predatory behavior from the PEO in order to maintain its numbers.
Optional Workers' Comp
BBSI is so much more than workers' comp. Our priority is helping our clients build a healthier business. Part of that is helping them mitigate risk in their operations, in effect, saving money to increase their staff, train their employees, and grow their business.
Our unique workers' comp program is based on a pay-as-you-go model allowing the premiums to flex based on the needs of the business. When the business is healthier, the employer can grow their workforce and increase their payroll leading to dividends for the business owner, the broker, and BBSI.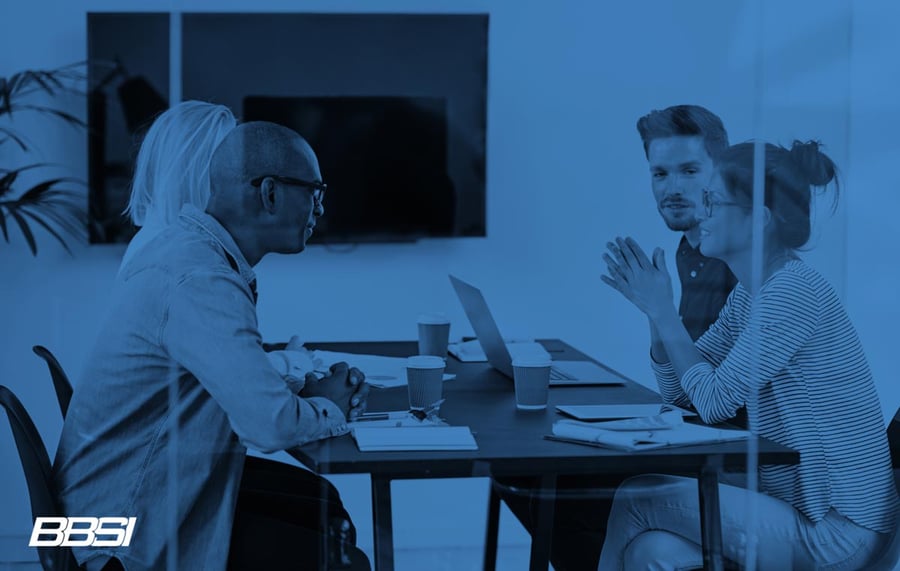 Talking to Your Clients
Your clients aren't usually going to tell you when a PEO has approached them, and many already have. The way to protect your book and your clients is to talk to them about their options and let them know what risks traditional PEOs can carry.
One of the easiest ways to lose your clients to a PEO is by being absent, only checking in with clients when it's time to renew. Meanwhile, a PEO agent is stopping by and regularly calling with offers that are attractive on the surface. BBSI maintains contact with your clients and keeps you in the loop along the way. This allows you to maintain your relationships, protect your clients, and spend more time growing your book of business.
Enhance your service offerings and secure your book by introducing your clients to crucial resources that will help stabilize and grow their businesses. BBSI can meet your clients' HR, risk and safety, payroll administration, workers' compensation, recruiting, technology, and retirement needs without cutting you out of the equation.
Disclaimer: The contents of this white-paper/blog have been prepared for educational and information purposes only. Reference to any specific product, service, or company does not constitute or imply its endorsement, recommendation, or favoring by BBSI. This white-paper/blog may include links to external websites which are owned and operated by third parties with no affiliation to BBSI. BBSI does not endorse the content or operators of any linked websites, and does not guarantee the accuracy of information on external websites, nor is it responsible for reliance on such information. The content of this white-paper/blog does not provide legal advice or legal opinions on any specific matters. Transmission of this information is not intended to create, and receipt does not constitute, a lawyer-client relationship between BBSI, the author(s), or the publishers and you. You should not act or refrain from acting on any legal matter based on the content without seeking professional counsel.