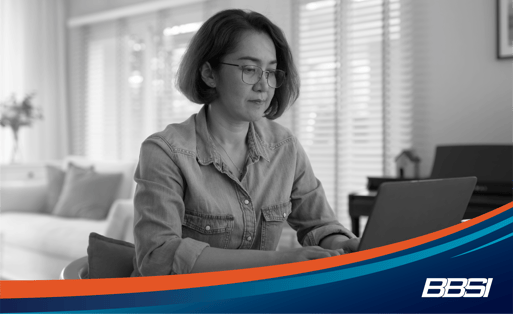 How to Step Out of Day-to-Day Operations as a Business Owner
Expertise provided by Victoria Kreutzkamp, BBSI Business Partner
You might expect your role as a business owner to consume your life completely. After all, isn't the entrepreneurial spirit about taking control of your life and working on your own time?
You're not alone if you feel overwhelmed by the daily grind as a leader. In a 2022 study of small business owners conducted by Capital One, 42% reported burnout, chronic stress, overwhelming exhaustion, or dissatisfaction with job performance.
Depending on your current position in the growth process, you may have already found new hires to take on important roles in marketing, accounting, or HR. Even if that's true, you can still be deeply entrenched in business operations.
This blog aims to help business owners transition out of day-to-day operations. The exploration below might help you address some of the most common pain points of business ownership, like:
Limited time to spend with family and friends
High-stress levels and burnout
Absence of a robust leadership team
Stagnating growth
Difficulty setting long-term goals for your role in the business
If you feel stuck in your role as a business owner, read on to learn how to blaze a trail to a brighter, more satisfying, and more prosperous future.
---
Listen to the BBSI Entrepre(doers) Podcast
In this episode, Victoria Kreutzkamp, BBSI Business Partner, discusses how business owners can step out of day-to-day operations. Victoria has built a career centered around helping business owners better manage their operations and be more successful. Listen in to learn how you can begin to step back from day-to-day operations and spend more time on new ideas to grow your business.
---
The Progression of an Owner's Role
The business owner's role moves through four distinct phases:
The start-up phase – When a business opens, owners typically wear numerous hats. They focus on securing resources and establishing a vision, mission, and values.
The growth phase – As the business grows, the owner will begin adding team members who can fulfill some of their responsibilities, such as HR, accounting, and marketing roles.
The maturity phase – Over time, the owner will transition out of operations and into an oversight or governance role, establishing policies that ensure efficiency while also sustaining the brand's values and mission.
The succession phase – As the owner approaches retirement, they plan for succession and strive to ensure continued success after departure.
Getting Comfortable with Change
Before a business owner can successfully move through the phases above, they need to become comfortable with these fundamental changes:
Delegating responsibilities
Building a strong management team
Planning for succession and the life of the business after their retirement
Of course, becoming comfortable with these phases of change won't happen overnight. It can be challenging to give up the reins, especially if the business began as a passion project.
It is important to remember that every step will take time. The timeline can look different for every business, so avoid becoming tempted to regress to previous phases as you overcome the hurdles inherent in transition.
If you need more time to step into a new phase, focus on building a solid foundation to support your company when you are ready to transition.
How To Get "Unstuck"
Business owners often feel like the business can only operate with them in it. There are many reasons why they get stuck in this perspective:
An owner's involvement can become a cornerstone of their identity
Business owners often don't trust others to fulfill their role(s) effectively
Many business owners learn as they go and still need to develop delegation skills
When business owners stay entrenched in operations for any reason, they can become too busy to invest time in strategic planning for the future, causing their business to stagnate rather than grow.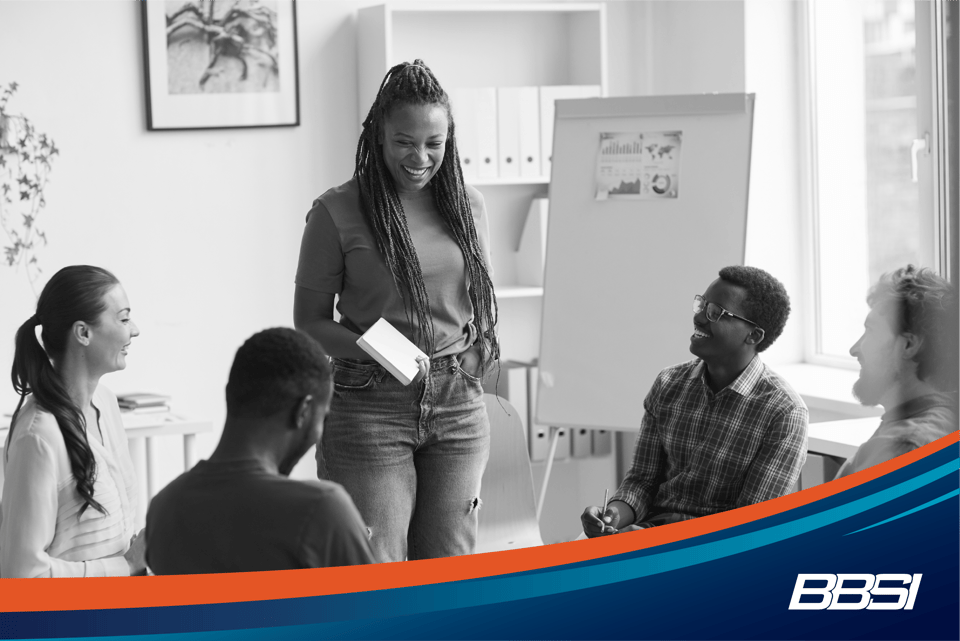 Becoming More Comfortable with Delegation
Here's a process you can lean upon:
Identify tasks to delegate
Set healthy boundaries
Provide quality feedback
Investing in this process can help business owners develop confidence in their team and feel more comfortable handing over the reins when the time comes.
Identifying Inflection Points: Opportunities for Transition
In business ownership, an inflection point refers to a critical moment or turning point in the business's growth trajectory. The business experiences a significant positive or negative change that can have a lasting impact on its future.
Inflection points can take many forms. An inflection point might occur when a small business experiences rapid growth that requires the owner to change how they manage the business, delegate more responsibility to others or make strategic decisions about the business's future.
Common inflection points for businesses:
Rapid growth or expansion
Entering new markets or developing new product lines
Mergers and acquisitions
Changes in leadership or ownership
Shifting customer preferences or demand
Industry disruption or changes in technology
Regulatory or legal changes
By recognizing inflection points and adapting strategies and operations accordingly, business owners can position their business for long-term success.
What Happens if Business Owners Ignore Inflection Points?
Failure to recognize inflection points and adapt strategy and operations accordingly can result in the following:
Missed opportunities – Inflection points often present opportunities; ignoring them can lead to missed chances to grow, expand, or pivot to new markets or product lines.
Declining performance – Inflection points could signal a decline in business performance. For example, if a business fails to adapt to changing customer preferences, it may lose market share and revenue.
Increased competition – Businesses that fail to respond to a significant industry change while their competitors adapt could lose their competitive edge.
Decreased valuation – Investors, potential buyers, and stakeholders may view a business not adapting to changing market conditions as risky or unattractive, resulting in a lower valuation.
Business failure – Ignoring inflection points can lead to business failure. A business could become obsolete and eventually lose customers if it fails to keep up with a changing market.
Instead of ignoring inflection points, business owners should respond with strategic planning to position themselves for long-term success.
Embracing Inflection Points: A Case Study
During our conversation with Victoria Kreutzkamp, she shared an example of a business owner who was resistant to addressing inflection points:
"I had a client who had been doing this for 20 years. I had him come in for a strategy meeting. He told me he was going through a legal dispute over a contract and owed $150,000. He was just at a breaking point.

We dug into every aspect of his business: his pipeline, his people, his processes, his systems, and how he was building toward the future. After gathering that information, we created an action plan.

About six months later, he said to me, 'When I walked away from that strategy meeting, I thought I was going to have to close my doors. I thought it was the end, and those 20 years were for nothing.'

He said that taking a step back, getting what was in his head onto that whiteboard, and talking it through helped him feel a sense of control. He looked at me with a tear and said, 'Thank you for helping me save my business.'

I thought that that was the most incredible gift — to hear that from him."
Benefits of Focusing on Long-Term Development
When owners plan to transition to the next stage of the ownership process, they invest in the long-term development of their business.
That investment can produce positive results:
Strategic planning – An owner who develops a long-term strategy can stay ahead of their competitors and take advantage of emerging trends.
Innovation – Owners who invest in new technologies and processes to improve their businesses long-term could increase efficiency, productivity, and profitability.
Growth – Owners who identify opportunities to break into new markets or offer new products and services can drive long-term growth and increase revenue.
Employee engagement – When owners communicate a clear vision and direction for the business, employees can align their efforts to work toward a common goal.
Risk management – An owner who focuses on the future can anticipate potential risks and develop mitigation strategies.
By looking ahead and planning strategically, business owners can position their business for long-term success.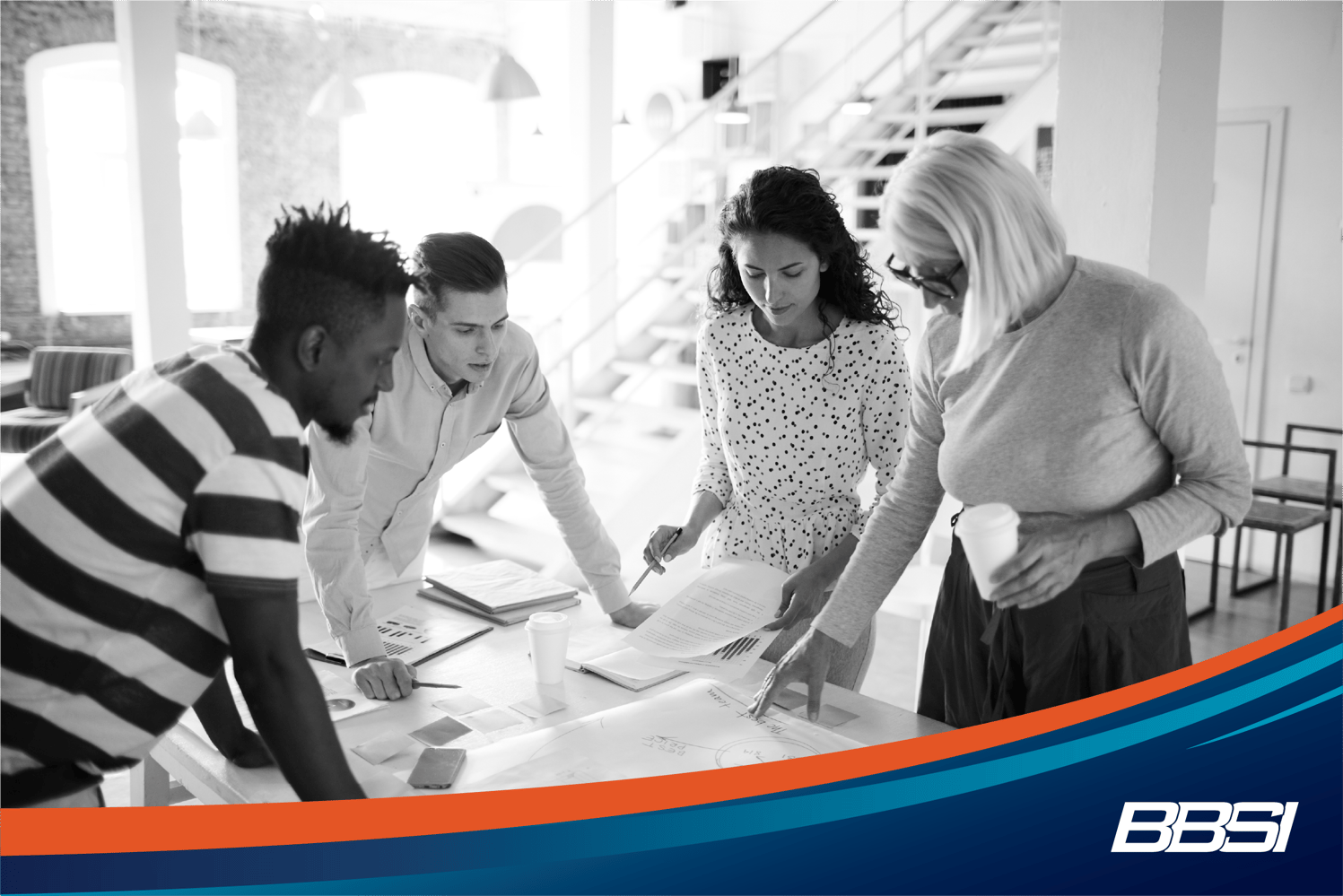 Strategies for Succession
Victoria understands why people start businesses: "They want financial freedom. They want to be their own boss. They don't want to work for somebody else."
She also understands that it doesn't behoove most business owners (or their companies) to stay at the helm forever.
"You have to decide: Do you want a lifestyle business — more than a full-time job? Or do you want something that will be a sellable asset?"
When it's time to transition to a new leadership phase, the following steps can help you embrace the future of your business.
Hire skilled, experienced managers that you can trust
Consider partnering with a professional employer organization (PEO) for strategic support
Invest in new technologies that can boost efficiency: project management software, digital training tools, and more
Build and standardize policies and procedures for employees and managers to reference
Create and enforce standards for documentation
Most importantly, move at the best pace for you and your organization. But as your business grows, plan to support your company once it's time to pull back from operations, assume an executive role, or even retire.
How BBSI Can Help Your Business Move Forward — Even As You Step Away
Business owners don't have to accept burnout as the norm. Instead, they can invest in strategic planning and transition preparations that will lay the groundwork for long-term business success, even as they move away from day-to-day business operations.
When you need a full-service partner for your business success, turn to BBSI. We help businesses large and small navigate:
We'll become your trusted partner and complement your in-house strategic team because when you succeed, we succeed.
If you're ready to achieve your business goals, find a local business unit near you.
Disclaimer: The contents of this white paper/blog have been prepared for educational and information purposes only. The content does not provide legal advice or legal opinions on any specific matters. Transmission of this information is not intended to create, and receipt does not constitute, a lawyer-client relationship between BBSI, the author(s), or the publishers and you. You should not act or refrain from acting on any legal matter based on the content without seeking professional counsel.