The Case for Alternative Workers' Compensation in California for 2023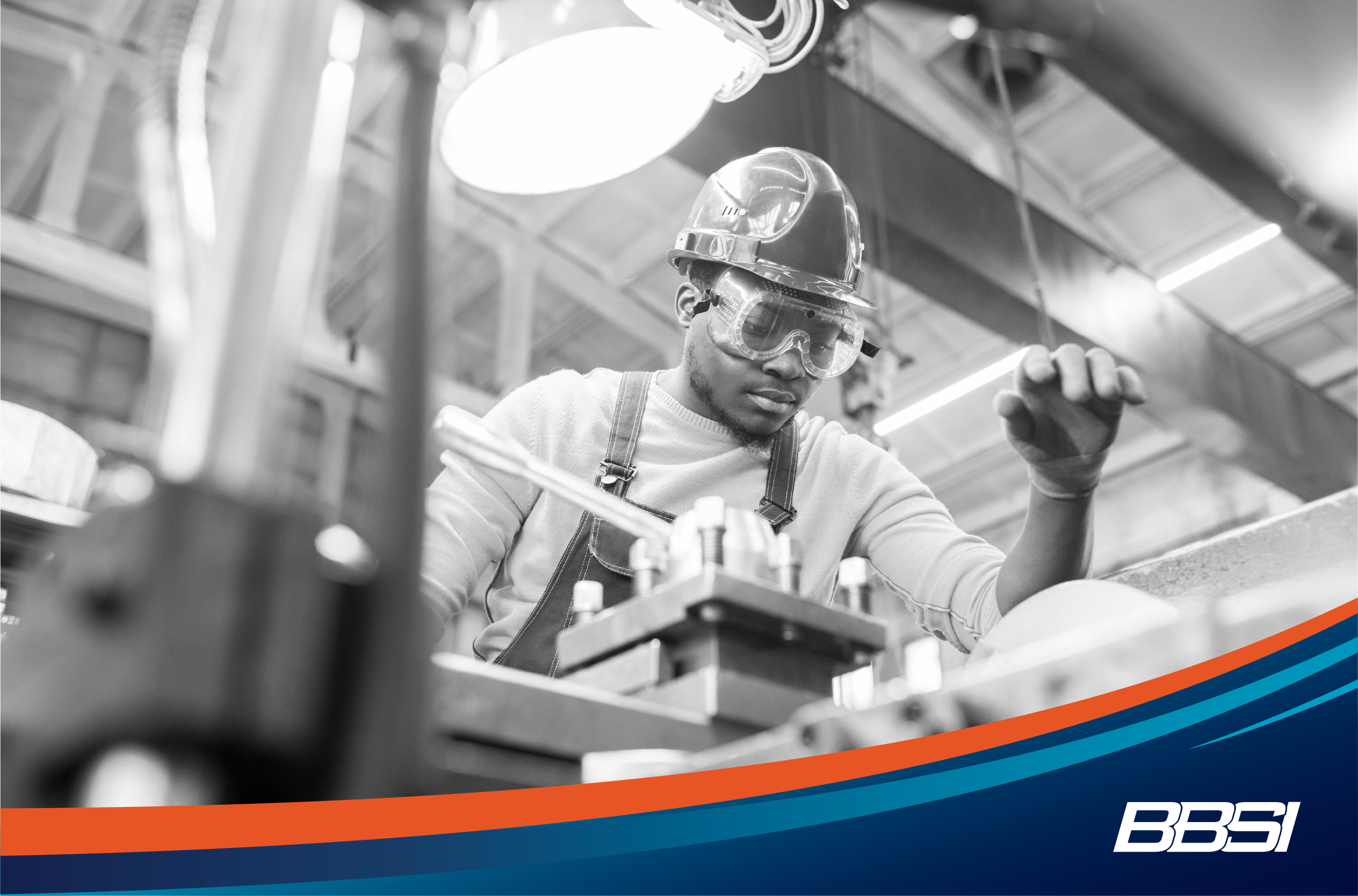 Expertise provided by Scott Williamson, BBSI Sacramento Area Manager.
Workers' compensation insurance is essential for every California organization to protect employees at risk of workplace injuries. California is one of the most diverse and largest workers' compensation markets, with over $10 billion in workers' comp premiums in the 2021 policy year.
However, standard workers' compensation carriers write many of these premiums and take up a large distribution of the top ten market shares nationwide. In California, the State Compensation Insurance Fund tops the list of workers' comp providers with over 10% of market ownership and ranks 13th on the list of largest overall, with 2.19%. With limited market choices for employers, more organizations are looking to workers' compensation alternatives because of the flexible coverage these solutions offer.
Below, we'll review trends in standard workers' compensation rates and present the case for alternatives to traditional workers' compensation insurance.
Historical Trends of Standard Workers' Compensation
Looking at historical trends and observing their impact on current rates offered by insurers allow us to better understand the need for workers' compensation alternatives.
According to historical data published by the Workers' Compensation Insurance Rating Bureau (WCIRB) of California, workers' compensation rates have fluctuated since 1973. As recently as 2015, these rates declined 40% overall.
This 50-year all-time low stems from factors like:
Increases in medical costs are offset by lower claim frequencies.

Wage inflation and greater indemnity benefits for the average worker.
Looking at these trends, you might wonder why carriers charge much lower rates for coverage than they did over 50 years ago.
Drivers of Workers' Compensation Carrier Rates
The low rates of current premiums come down to the insurance carriers' financing model. One would expect these companies to make money primarily through underwriting insurance policies, but they also invest their clients' premiums for profit.
In 2019, the National Council for Compensation Insurance (NCCI) reported workers' compensation insurers were making financial operating gains of over 25% from underwriting and investment. These trends coincide with the historical rates tracked by stock market indices, like the Dow Jones Industrial Average, which reports upward trends in the market as workers' comp insurance rates decrease, and vice versa.
When workers' compensation carriers realize investment gains, they are more likely to apply discounts to the premiums they charge their customers. Likewise, a downturn in the stock market will most likely push workers' comp rates up.
Workers' Compensation Carrier Rate Projections
Despite historically low rates, we can anticipate workers' comp rates will increase due to the correlation with market conditions. As of July 21, 2022, the executive leadership of the WCIRB stated that the average proposed September 2022 advisory pure premium rate would be $1.56 per $100 of payroll, based on their actuarial analysis - a 7.6% increase over 2021.
While workers' compensation funds managed by standard carriers and the state fund are vital for California employers, these increasing rates have employers considering other alternatives.
What Is Alternative Workers' Compensation?
Most states require employers to participate in workers' compensation plans, which often provide rigid benefits and can be costly. However, as more legislators across the country allow employers to opt out of standard workers' compensation plans, alternative markets present a wider array of options.
Alternative workers' compensation options provide employers flexibility in choosing the type of workers' compensation coverage for their organizations. These plans also enable employers to customize the type of insurance coverage they purchase to protect themselves and their workforce. One of the biggest drivers of purchasing workers' compensation insurance alternatives is to work with a broker who can help you optimize your business' safety rating and lower your premium.
One factor in determining insurance premiums for workers' compensation is your experience modification factor (X-Mod), which is a calculation of actual losses due to costs of indemnity and medical claims to expected losses based on industry or your type of business operations.
For larger organizations, chances are you will have higher expected losses based on this formula, and partnering with a standard carrier might not provide you the same flexibility as the alternative market for your workers' comp insurance.
In the alternative market, employers can find providers that span a range of entities:
Staffing companies

Risk-retention groups

Professional employer organizations (PEOs)
As you can imagine, having more players in the workers' compensation market means employers have more options when purchasing coverage for their employees. The types of services you will need from an alternative workers' compensation provider will ultimately depend on your organization-specific workforce protection needs.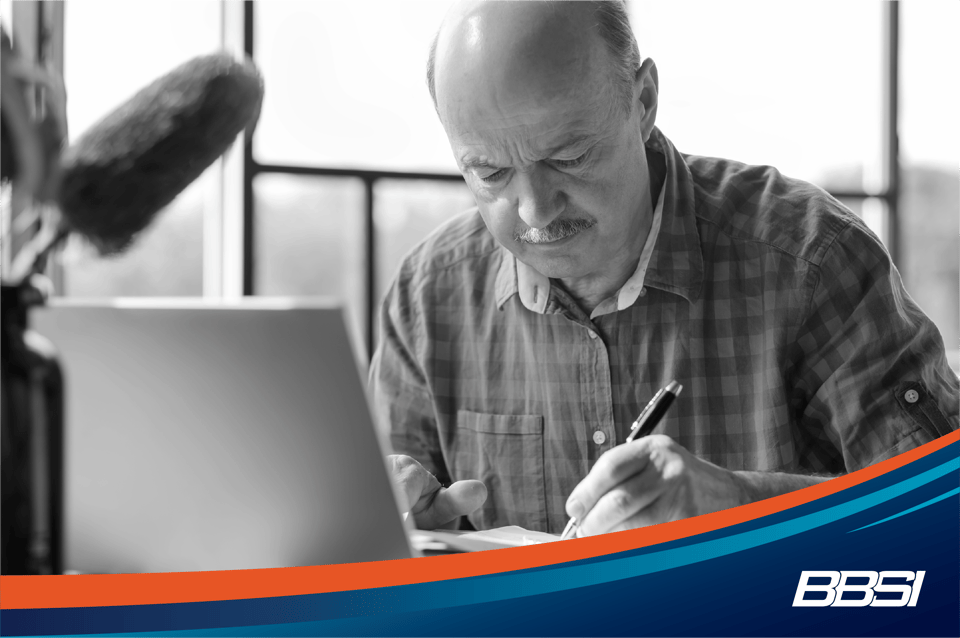 Why Is Alternative Workers' Compensation a Good Option for Some Companies?
Alternative workers' compensation options may work best for a company if the options provide better services and rates than traditional ones. These options might also help companies shop competitively in scenarios where the average standard workers' compensation market rates dramatically increase, whereas those in the alternatives market remain consistent.
Benefits of Alternative Workers' Compensation Options
As standard workers' compensation market rates increase, the alternative market provides several benefits for employers.
Flexible pricing: Unlike insurers in the standard market, most carriers within the alternative workers' comp market are not subject to WCIRB rate filing. This means they can remain consistently low or discounted over time and adjust premiums based on market loss ratios and underwriting costs.
More options: With more alternative plans available, employers have a wider variety of carriers to work with when pricing and comparing options between the standard and alternative workers' comp markets.
Value of services:

Most companies in the alternative market are

Professional Employer Organizations

(PEOs)

and can provide additional services beyond just workers' comp. Partnering with an

experienced PEO c

an help your clients build their business strategy, optimize human resource operations, manage risk and safety, and administer payroll.

Improved business environments: As the alternative market grows, more insurers are looking to provide additional services that effectively meet their customers' needs. Whether it's reducing turnover, increasing safety, or decreasing loss ratios, alternative workers' compensation providers are helping employers improve business practices.
Higher retention rates: Compared to the offerings in the standard market, alternative workers' compensation carriers deliver more services with a higher value proposition. Employers who benefit from these service packages are more inclined to remain loyal to their providers.
Is Alternative Workers' Compensation Right for Your Clients?
With anticipated long-term increases in workers' compensation rates due to a hardening market, now might be the time to consider the alternative market. Providers of alternative workers' compensation are great options for market downturns.
And workers' comp offerings have changed since states first mandated employers to purchase these plans.
Evolution of the Workers' Compensation Offering
In the past, insurance brokers offered alternative workers' comp options to clients who struggled with rising X-Mod ratings and high insurance claims. However, these options benefit any company, regardless of X-Mod rating or frequency of insurance claims.
Alternative workers' comp options, like those offered by BBSI, provide you with the same product as the standard market options at a guaranteed cost.
Beyond the core offering, partnering with a company like BBSI provides you and your clients access to peripheral services, including:
Profitability and productivity optimization.

Risk mitigation, which can lower workers' comp claim frequency.

Gap analysis of workplace safety, training, recruitment, and overall operational infrastructure.

Development of a robust company culture.
Any good workers' comp broker should be more interested in providing their clients with a great product and not just selling a commodity. As such, the goal is to give you and your clients a tool that works best for the organization's overall objectives, in addition to its workers' compensation needs.
With alternative workers' compensation, brokers are more able to work with clients to understand which coverage best applies to their unique situation.
BBSI's Alternative Workers' Comp Services
At BBSI, we consider our workers' compensation services as solutions to help your clients build healthier businesses. When you set up your clients with BBSI's workers' comp plan, they gain access to a master policy, which provides extensive benefits beyond the traditional workers' compensation offerings on the market.
By helping your clients mitigate business risks across their organization's operations, you strengthen your client-broker relationship and become a more integral part of their team.
A healthier business starts with an employer investing in the needs of their workforce. This translates into increased payroll and, subsequently, dividends for the business owner, the broker, and BBSI.
Contact us today to learn more about our alternative workers' comp offerings.
Disclaimer: The contents of this white paper/blog have been prepared for educational and information purposes only. The content does not provide legal advice or legal opinions on any specific matters. Transmission of this information is not intended to create, and receipt does not constitute, a lawyer-client relationship between BBSI, the author(s), or the publishers and you. You should not act or refrain from acting on any legal matter based on the content without seeking professional counsel.