Claims, X-Mods, Premiums, and the Importance of Safety Culture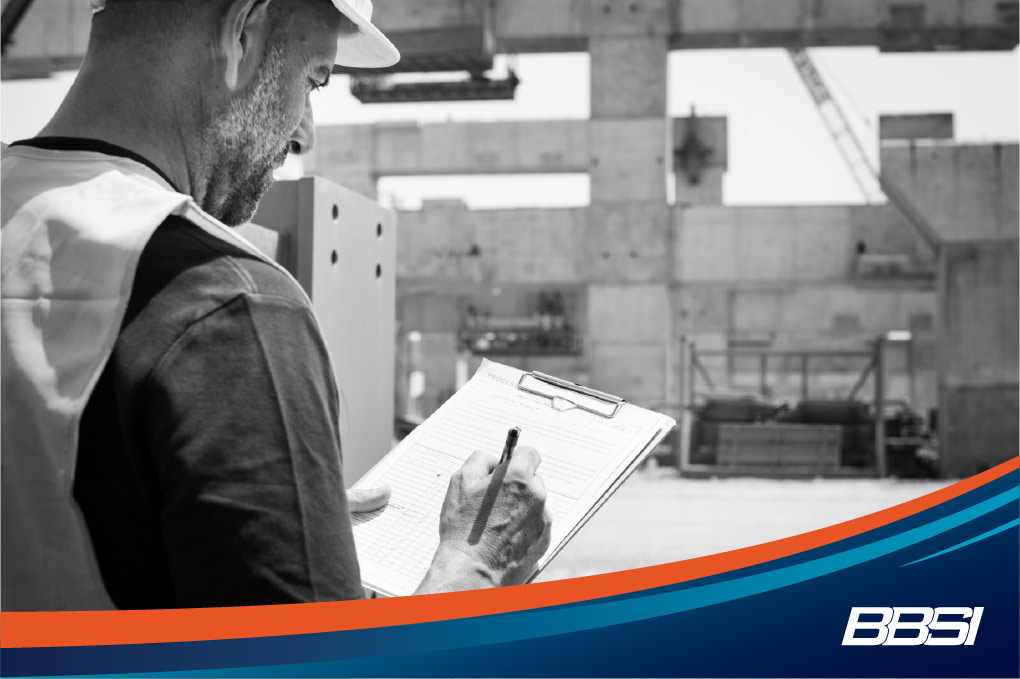 Workplace safety is a holistic strategy, encompassing elements of awareness, training, proper procedures, protective equipment, and the regulations and insurance policies unique to your client's industry. When measuring the efficacy of safety culture, your clients should compare their X-Mods, insurance claims, and premiums against industry averages.
Observing trends of increasing claim frequency and higher X-Mods indicates a workplace safety culture that requires review and realignment with best practices.
Building a positive and successful safety culture helps business owners manage workers' comp premiums and allows them to invest saved dollars in other growth areas. This effort doesn't have to be championed by business owners alone — brokers can, and should, champion positive safety culture initiatives.
Let's compile all the pieces of the puzzle: X-Mods, premiums, and the importance of positive safety culture, and then review how they fit together.

What is an Experience Modifier (X-Mod)?
Experience Modification Ratings (EMR or X-Mod) are metrics used by insurance companies to quantify the company's likelihood of future employee injuries by comparing expected workers' comp losses to actual losses.
The X-Mod algorithm takes a snapshot of the company's workers' comp claim history over the prior three years to assign one of three ratings:
Average – If the company has as many actual losses as expected, the X-Mod is 1.
Subpar – If the company has more losses than expected, the X-Mod increases above 1, and premiums rise.
Above-average – If the company has fewer losses than expected, the X-Mod decreases below 1, and premiums decrease.
Calculating X-Mods
When calculating X-Mods, the algorithm only includes the prior three years and does not consider the current calendar year. If you wish to calculate your X-Mod for 2023, the years to factor are 2021, 2020, and 2019.
Every company begins with a 1.00 X-Mod, which increases or decreases over time according to losses or lack thereof. When safety performance drops, the X-Mod increases, and vice versa.
To calculate an X-Mod, simply divide the client's actual losses incurred by the expected losses. Although there are variations between industries and business activities, insurers prefer a loss ratio (number of losses divided by the premium) that's less than 100 percent.
How High X-Mods and Premiums Impact Brokers
If a client has a high X-Mod, they'll pay a higher premium, which means brokers receive a higher commission.
That's a good thing, right?
In the short term, sure. But in the long term, no.
Consider this: the higher the X-Mod, the greater the odds that a business will experience a major claim. And all it takes is one substantial claim to jeopardize your clients' ability to operate. If you're processing a large enough workers' comp claim, it may result in your client's loss of their business, thus nullifying the higher commission.
A rising X-Mod tends to create rifts in the client-broker dynamic. If a client feels you aren't actively working to lower their rising premiums, they'll likely grow dissatisfied and begin shopping the market for better rates. So, although it may take longer, brokers are better off helping their clients reduce their X-Mods.
Knowing how to lower workers' comp premiums and taking proactive measures to do so will help strengthen the relationship, while also reducing the overall risk profile. Less risk means more opportunity for growth, which could spell higher, long-term commission for a broker through:
Continued relationships and client loyalty
Higher payrolls resulting from growth
New clients from current-client referrals
Put simply, brokers build better relationships that secure and grow their own base by actively helping their clients lower their X-Mods. The best approach to targeting a broad X-Mod reduction is helping clients cultivate a positive safety culture.
What is Safety Culture?
Organizational safety culture is an ethos that goes beyond simple risk mitigation. Safety culture encompasses the values, behaviors, and competencies of individuals within the organization, as well as holistic health and safety programs.
In other words, it's about creating a workplace environment where employees feel valued and part of the solution. When that happens, they're more likely to be productive, engaged, and satisfied at work, which results in better (and safer) delivery of products and services.
Elements of a Positive Safety Culture
Safety culture takes time to develop. Even if everyone is on board from the beginning, the policies and procedures tend to evolve over time. Think of it like a marathon, not a sprint. Developing a robust and healthy safety culture could take several years without any carryover from past practices.
As with most worthwhile investments, however, clients' lowered premiums and increased peace of mind will prove to be a substantial benefit.
So then, which organizational attributes and initiatives do companies with positive safety cultures share? How did they build their safety cultures (and lower their X-Mods)?
There are a few common elements to consider:
1. Strong Leadership
Management needs to lead from the front to ensure top-down adherence to cultural initiatives. They must set the tone, outline the expectations, and model the behavior. Naturally, your clients can't reduce all risks. But by differentiating the acceptable risks from those that need redress, they can ensure the entire company is operating under the same assumptions and goals.
2. Company-Wide Buy-in and Involvement
Safety culture begins with a managerial commitment, but the rest of the team will need to buy in. The workers involved in physical labor are the biggest drivers and benefactors of safety culture. Not to mention, if they model this behavior, they support the formalized safety culture by passing it on to new employees.
3. Prioritization of Safety Procedures and Safety Meetings
An integral part of a safety culture is to hold regular meetings for discussing safety issues and behaviors. By regularly celebrating successes and highlighting failures, an organization can address glaring problems that commonly crop up while also nipping smaller problems in the bud.
4. Hazard Identification, Communication, and Correction
When employees are unfamiliar with workplace hazards and pertinent safety protocols (or choose to act unsafely), they can't address safety issues properly. Companies should conduct OSHA hazard assessments and install corrective measures once an issue has been identified to eliminate unsafe practices.
5. Good Hiring Practices
Hiring is cultural. Even if a person has the right skills, you'll inevitably encounter problems if they don't align with the culture. Hiring managers should assess individuals based on the core values of the business — including safety values. By strengthening the core team, business owners can mitigate the risk of logistical issues like workers' comp fraud, as team members will be more engaged and committed to the organization.
6. Comprehensive and Continuous Safety Training
New safety issues will arise in time, and employees will benefit from periodic training that reinforces their existing knowledge of hazards and protocols. Onboarding and training are a great start but will require ongoing practice and revision. Therefore, businesses need to continuously invest in providing their employees with hands-on safety training, education, and mitigation strategies. This way, they won't be caught off guard by a new workplace hazard.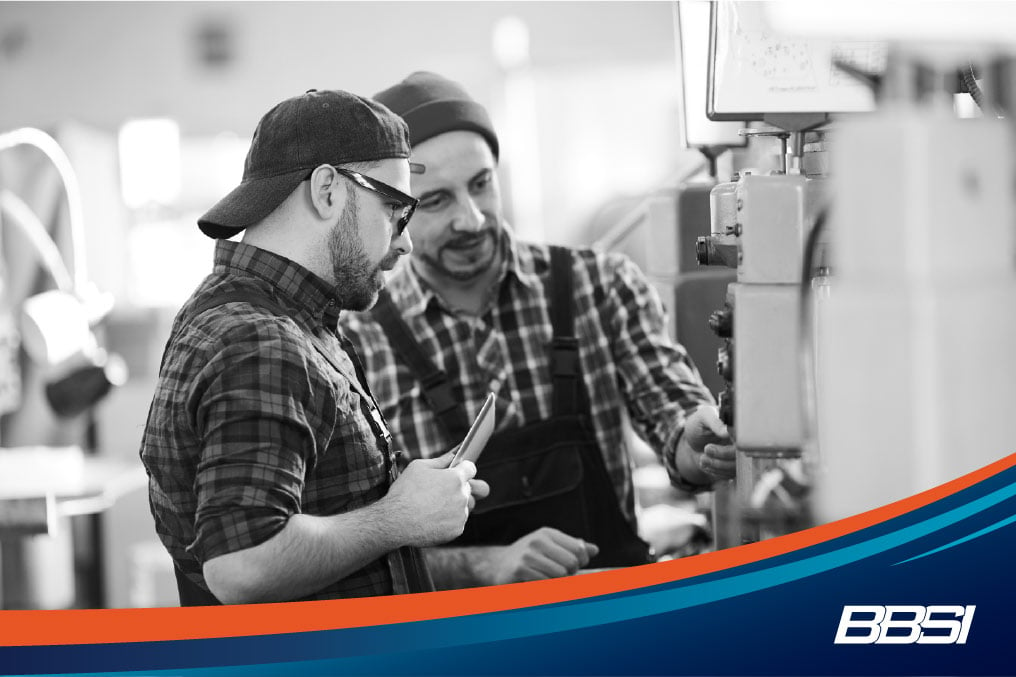 7. An Interactive Approach to Handling Claims
If an employee does get injured, their employer should take every effort to provide them with the information and communication outlets they need to process their claim and heal without worrying about their next paycheck.
8. A Dedicated Safety Manager
For a strong safety initiative, your clients will need to nominate a dedicated safety manager. That doesn't mean assigning the task to the HR manager, who's probably already stretched thin with their current duties. Rather, your client's efforts will be more likely to succeed if the task is given to someone who can focus on building a safety culture so that nothing slips through the cracks.
How Brokers Can Help Their Clients Improve Safety Culture
The responsibility of a comprehensive safety culture doesn't have to rely solely on your clients' shoulders. You can help your clients reduce their X-Mods and advocate for a healthy work environment.
To begin, peel back the layers of the client's organization by asking questions like:
What does your organization look like on paper from a risk perspective?
What are the primary workplace hazards and obstacles?
How do you recruit, onboard, and train employees?
Gathering this information will help you gauge the desirability of the workplace and the value it places on safety culture. From there, you can start identifying strengths and weaknesses in your client's operations.
For example, does your client have a salary continuation and return-to-work program? With a modified duty program tailored to employee health and capability, your client can get an employee back into the workforce more quickly.
Organizations that cultivate positive and successful safety cultures achieve them through numerous strategies and considerations. When clients' premiums increase, you have a great opportunity to strategize and take a cooperative stance by helping them identify and remediate potential causes.
For Comprehensive Support, There's BBSI
You're not expected to be an HR or risk and safety professional as an insurance broker. Although you may be adept in risk mitigation practices, your time and skills could be better directed toward other activities, such as managing relationships, finding the best rates for clients, and growing your book.
So, how do you find the bandwidth to help your clients foster a safe work environment?
That's where the BBSI Risk and Safety Team can make all the difference.
We don't run from high X-Mods. We embrace them as an opportunity for support. Our experienced HR and risk and safety consultants understand the importance of improving a company's safety culture and resolving the root causes of high X-Mods and costly premiums.
Contact us to learn how we can help your clients improve their safety culture and help you continue to grow and protect your book of business.
Disclaimer: The contents of this white-paper/blog have been prepared for educational and information purposes only. Reference to any specific product, service, or company does not constitute or imply its endorsement, recommendation, or favoring by BBSI. This white-paper/blog may include links to external websites which are owned and operated by third parties with no affiliation to BBSI. BBSI does not endorse the content or operators of any linked websites, and does not guarantee the accuracy of information on external websites, nor is it responsible for reliance on such information. The content of this white-paper/blog does not provide legal advice or legal opinions on any specific matters. Transmission of this information is not intended to create, and receipt does not constitute, a lawyer-client relationship between BBSI, the author(s), or the publishers and you. You should not act or refrain from acting on any legal matter based on the content without seeking professional counsel.