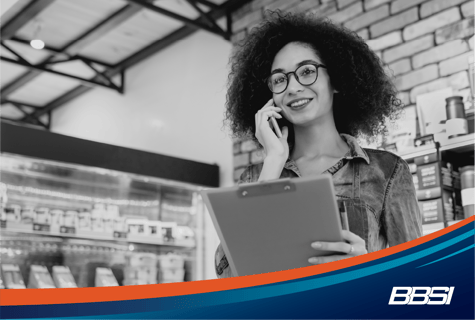 4 Tips for a New Franchise Owner
Expertise provided by John Brice, BBSI U.S. Franchise Development Manager
Whether you want to open a Chick-Fil-A, 7-Eleven, or Hilton hotel, franchising can be an exciting and rewarding opportunity for entrepreneurs looking to build their own business upon the sturdy foundations of a pre-existing brand. Last year, 17,000 new franchise establishments opened their doors to the general public, bringing the total count of franchises within the U.S. to 792,000. These businesses have an approximate economic output of $827 billion and employ more than 8.5 million people.
Yet, simply becoming a franchisee is no guarantee of success. Especially for newer entrants to the market, opening and managing a franchise will inevitably bring challenges and learning opportunities. Here, the goal is to minimize setbacks and self-enforced errors.
Thinking about joining the ranks of new franchise owners this year? To help position your franchise for success, our team has compiled a list of 4 actionable tips that new franchise owners should keep in mind as they approach new business opportunities.
Tip #1: Starting Franchise Operations
There's more to starting a franchise operation than meets the eye. For instance, with average annual sales of $1,582,090 and an initial investment cost of $507,224, opening a Crumbl Cookies franchise may seem like a no-brainer. However, when starting a franchise, you need to consider more than just sales data. There are food, labor, and equipment maintenance costs, potential ongoing fees and royalties paid to the franchisor, and expenses associated with training and ongoing support that must be considered.
Although they'll teach you how to manage day-to-day operations specific to their brand's standards and principles, the franchisor likely won't show you how to manage all other aspects involved in owning a business. These can include difficult yet essential tasks like payroll, taxes, HR management, and so on.
To make sure a particular franchise is right for you, start by asking yourself the following questions:
Do I like or use the product or service?
Can I see myself doing the job?
Will this opportunity meet my fiscal expectations and needs?
Even if you are excited about the franchise itself, can you muster up the same enthusiasm for the realities of being a franchise owner, like surprise audits by OSHA or local health department inspections? Answering these questions will help you determine whether or not you should pursue your franchising dreams.
Tip #2: Managing Your Franchise Operations
Let's say you've settled on a franchise, signed the paperwork, and are ready to launch. What's next?
Your first task is to establish standard operating procedures (SOPs) for all aspects of your operations. These should align with the brand's requirements and the specific needs of your unique location. Doing so will make it easier to train new employees, run a profitable business, and even open up new franchise locations in the future.
Depending on the franchisor, you may have access to operations specialists who can provide in-depth training and guidance on best practices for managing your franchise operations. For instance, because their brand image and reputation are so important, some franchisors, like McDonald's, require several years of training before allowing franchisees to open a new location. But there are other brands that only provide a few weeks of guidance before the proverbial training wheels come off.
Regardless of the franchisor's level of assistance, data analytics is an indispensable tool that can help position your new franchise for success. The right software can automate data entry, tracking, and analysis, providing actionable insights to improve and optimize your operations.
Savvy franchisees will also outsource many backroom tasks associated with running a franchise, such as payroll processing, tax filings, and other administrative duties. Entrusting such activities to a professional partner can help you:
Comply with various regulations
Have better visibility and control of your business finances
Learn how to run your franchise more efficiently
Focus on core business activities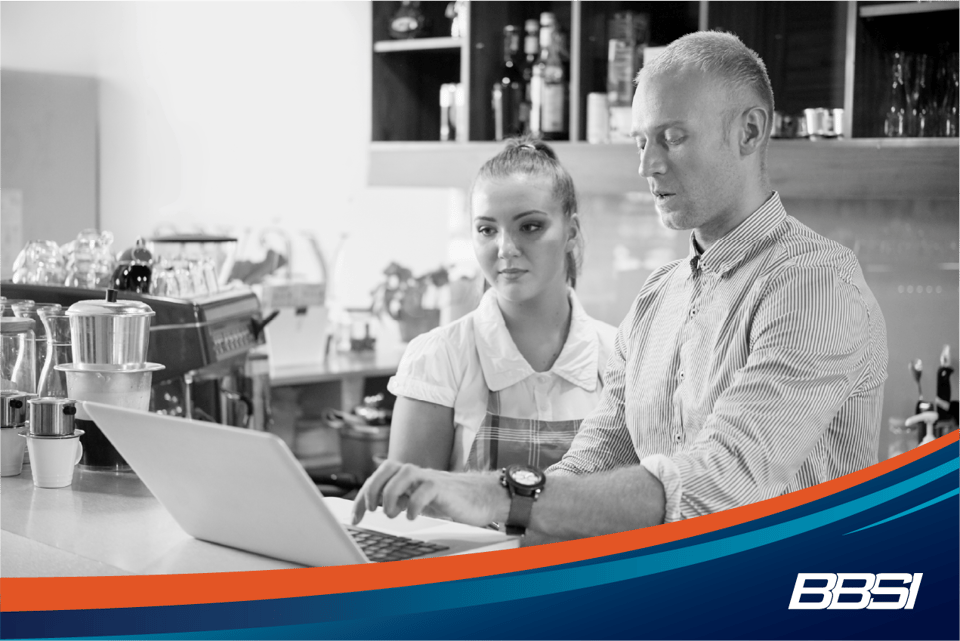 Tip #3: Creating a Winning Team
To run a successful franchise, you must build a capable and trustworthy team that operates confidently. A franchise is only as good as its employees. They're the essential cogs that allow the machine to run.
However, franchises are currently in a hiring and retention crisis. What's more, employee turnover is a profit killer. Replacing a productive worker with a new hire can cost as much as 50% of that employee's salary.
It might be tempting to offer higher salaries and generous sign-on bonuses, but the answer isn't to simply throw money at the problem. While a higher wage may get an employee in the door, you need to understand your employees' needs, motivators, and goals to retain top talent. These may include health benefits, flexible schedules, and overall autonomy. It's also important to let them know they have a clear career path and support system within your franchise.
So, how can you create your all-star team?
Start by investing in the right recruitment and training resources. For instance, a PEO's recruitment services can help attract more qualified candidates and streamline the hiring process. From there, they can provide training and development resources to help employees build new skills and help you stay up-to-date with industry trends.
Once you've onboarded your employees, you can take the following steps:
Tip #4: Staying Compliant and Protecting Your Business
To protect your investment, it's essential to stay up-to-date with applicable local, state, and federal regulations, including employment law, health and safety regulations, and taxation requirements. You must also verify all necessary permits and licenses are obtained and maintained and that you meet all documentation and record-keeping requirements.
In today's regulatory environment, there are countless compliance "landmines" lurking just beneath the surface, particularly for food and beverage franchises, ranging from unemployment claims, to wage issues and hourly disputes.
Mistakenly stepping on just one of these could have catastrophic results. However, by outsourcing certain functions to professionals capable of addressing these issues, you can reduce the risk of compliance errors while avoiding costly penalties.
Trust BBSI For Your Next Franchise
Opening a franchise is an exciting opportunity, but successfully running the business is another matter entirely. There are countless aspects of business management you must account for (and then master) aside from your core service offering, such as HR, payroll, risk management, benefits, and more.
At BBSI, our goal is to make your life simple. As a PEO operating for over 50 years, we can help you manage all the administrative, back-office functions you may not have the time or expertise to take on. Using our local support model, our team will work hand-in-glove with you to position you and your franchise for success.
If you want to learn more, reach out today to get started.
Disclaimer: The contents of this white paper/blog have been prepared for educational and information purposes only. The content does not provide legal advice or legal opinions on any specific matters. Transmission of this information is not intended to create, and receipt does not constitute, a lawyer-client relationship between BBSI, the author(s), or the publishers and you. You should not act or refrain from acting on any legal matter based on the content without seeking professional counsel.