5 Things to Consider Before Entering a PEO Partnership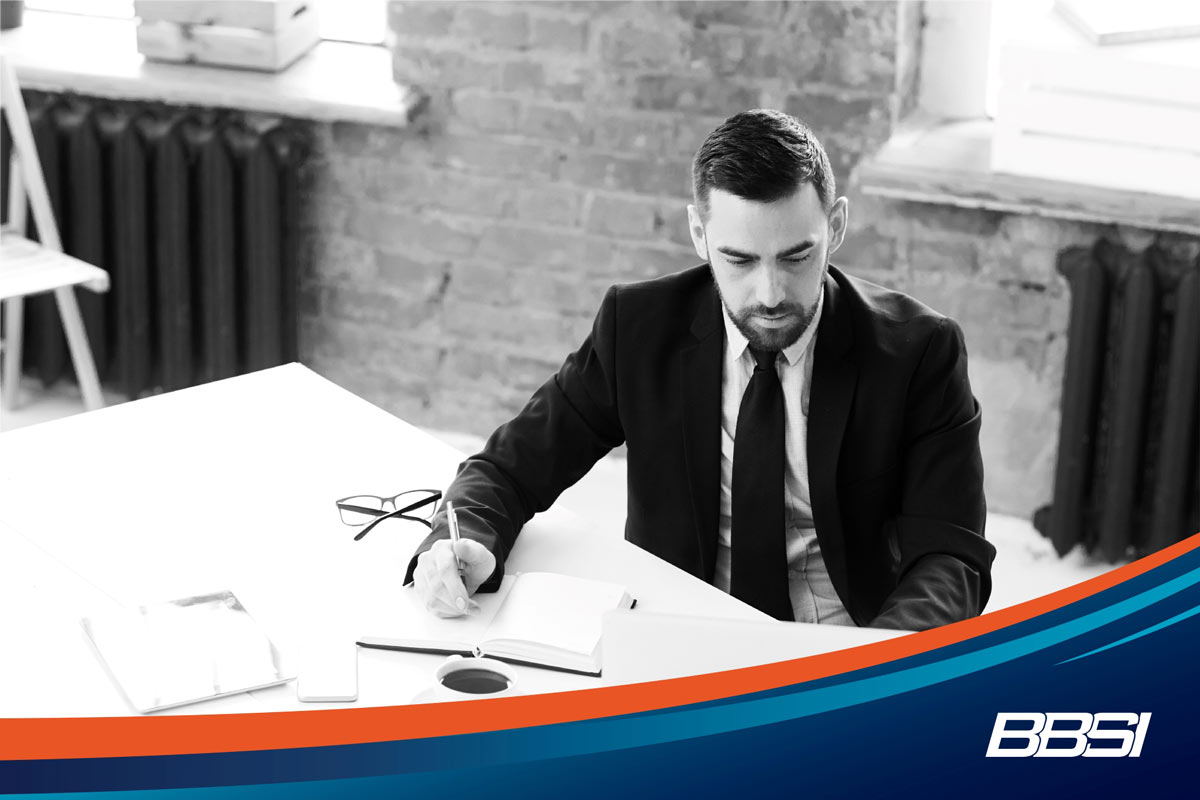 Many brokers are rightfully wary about partnering with PEOs. Traditional PEOs often rely on predatory models that take advantage of brokers' relationships with their clients.
From policy-sniping to unpredictable costs, traditional PEOs can pose significant risks to brokers' books and their clients' overall business health. However, not all PEOs operate within this predatory model. Some, like BBSI, prioritize shared relationships with brokers and mutual clients that deliver real value to both parties.
These PEOs are much better suited to working with brokers, but brokers need to do their homework before they start referring clients. Here are five essential factors brokers should consider before making a final decision about partnering with a PEO.
5 Factors Brokers Should Consider Before Partnering with a PEO
1. Accreditation and Trustworthy Validation
PEOs are held to strict regulatory standards by organizations including the IRS and ESAC. These standards confirm a PEO's ability to take on financial risk and responsibility on behalf of clients.
One of the top accreditations in the industry is the Employer Services Assurance Corporation (ESAC), which only about nine percent of PEOs have. ESAC accreditation establishes a standard for PEO best practices and financial reliability. Verifying long-term compliance with essential industry practices and maintenance of financial responsibility can increase a PEO's credibility, attract more distinguished clients, and dramatically increase client retention.
Beyond accreditation, brokers should consider other factors that impact a PEO's trustworthiness, like whether or not it's publicly traded, or has partnerships with other reliable companies. If a PEO has a long-standing relationship with a well-established and stable company, they're more likely to be a stable organization themselves. Trustworthy PEOs will be backed by these companies, giving them another layer of validity.
Before they begin referring business, brokers need to look for these key indications that a PEO will operate in the best interest of their clients.
2. Sharing Client Relationships and Collaborating on Client Support
Most traditional PEOs focus on transactions over relationships. More often than not, they enter "partnerships" with the goal of cutting brokers out of the picture and pushing products on the client.
A great PEO, on the other hand, will approach a new relationship with a client as a group effort between itself and the broker. Rather than partnering with a company that will eventually cannibalize their book of business, brokers need to ask prospective PEOs how they plan on working together to provide joint, top-tier support.
Dedicated to true partnership, BBSI's non-traditional PEO business model depends on brokers' trust. BBSI offers dedicated teams that are prepared to build relationships with brokers and their clients through a consultative approach, allowing us to provide better support from the beginning.
3. Track Record and Client Retention Rate
Insurance brokers rely heavily on retention but trying to grow a book of business while providing consistent value to existing clients can feel like a losing battle. Brokers experiencing this time crunch should strongly consider working with a PEO. The right PEO can help them grow their book while also providing support to their mutual clients, increasing their retention rate.
Brokers should be wary of transactional PEOs that focus on sales of the moment versus adding value or maintaining relationships. This approach often results in high turnover and puts brokers at risk of losing clients.
With a retention rate of over 90%, BBSI helps brokers protect their business and provides unmatched local support to their mutual clients.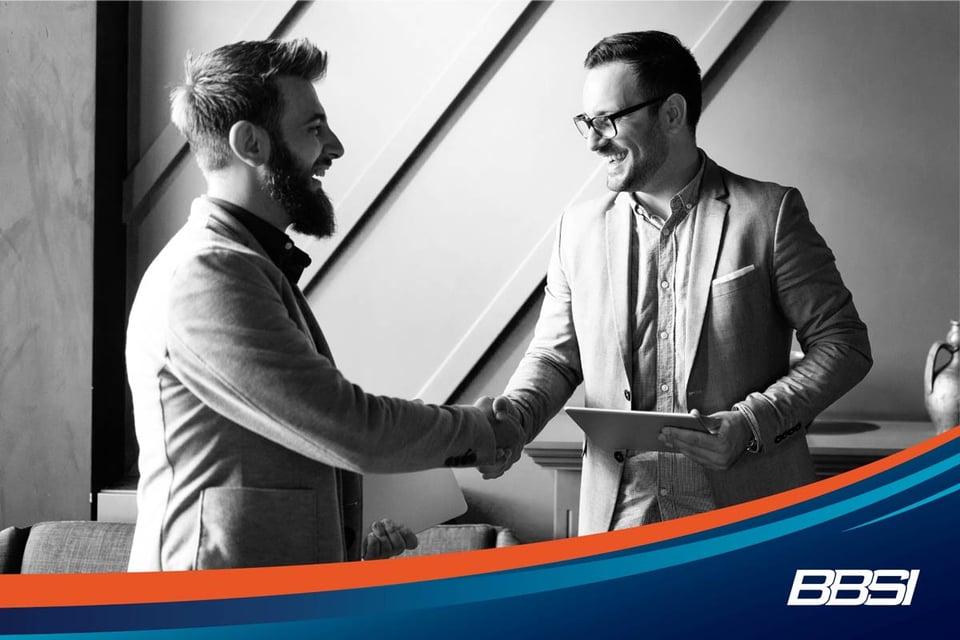 4. Compatibility of Client Priorities
A successful broker-PEO relationship requires both parties to have compatible priorities. Brokers must prioritize maximizing their client's investments versus just managing costs. Similarly, a PEO must prioritize offering added value to its brokers' clients instead of putting their bottom line above all else.
At the end of the day, companies need to pay for workers' comp programs and payroll platforms. When looking at PEOs to work with, brokers should find ways to help their clients get more out of their workers' compensation programs. Instead of just looking at workers' comp and payroll as necessary expenses, brokers and their clients need to shift their mindset and ask themselves, "What am I really getting out of this?"
When companies pay for workers' comp and payroll through BBSI, they're also investing in HR services, business strategy, and more. Our value proposition revolves around providing companies with support, improving their profitability, and increasing their productivity, in addition to great workers' comp coverage.
5. Approach to Risk Management and Workers' Comp
A PEO's approach to risk management and workers' compensation is critical for brokers to consider. Traditional PEOs often focus on providing clients the lowest rate possible, but because they don't take on the risk, PEOs won't investigate the reason for their clients' high X-Mods or rising premiums.
For example, if a company sees an increase in false workers' comp claims, a PEO should dedicate time to understanding what's motivating employees to file false claims. Maybe they feel like they're being overworked or under-appreciated, and want to use the claims as a form of retribution. Whatever the case, the company may never find a real solution unless the PEO makes a concerted effort to understand the root cause.
At BBSI, we specialize in workers' compensation, but our number one priority is providing our mutual clients the best support to help them decrease claim frequency and maintain a safe productive workplace. When a company partners with BBSI, we also take on the risk should an injury or claim occur, giving our teams even more motivation to help our mutual clients mitigate their risk.
For this reason, BBSI takes a preventative approach to safety with training and support, versus waiting for accidents to happen.
BBSI vs. Traditional PEOs
BBSI doesn't fit or function in the traditional PEO structure. When we partner with brokers, our goal is simple: to support the success of our mutual clients which, in turn, ensures our brokers share in those successes.
If you're ready to partner with a PEO to provide more value to your clients and grow your book of business without getting cut out of the equation, contact our team today to become a referral partner.
Disclaimer: The contents of this white paper/blog have been prepared for educational and information purposes only. The content does not provide legal advice or legal opinions on any specific matters. Transmission of this information is not intended to create, and receipt does not constitute, a lawyer-client relationship between BBSI, the author(s), or the publishers and you. You should not act or refrain from acting on any legal matter based on the content without seeking professional counsel.