How PEOs Help Insurance Brokers with California Workers' Compensation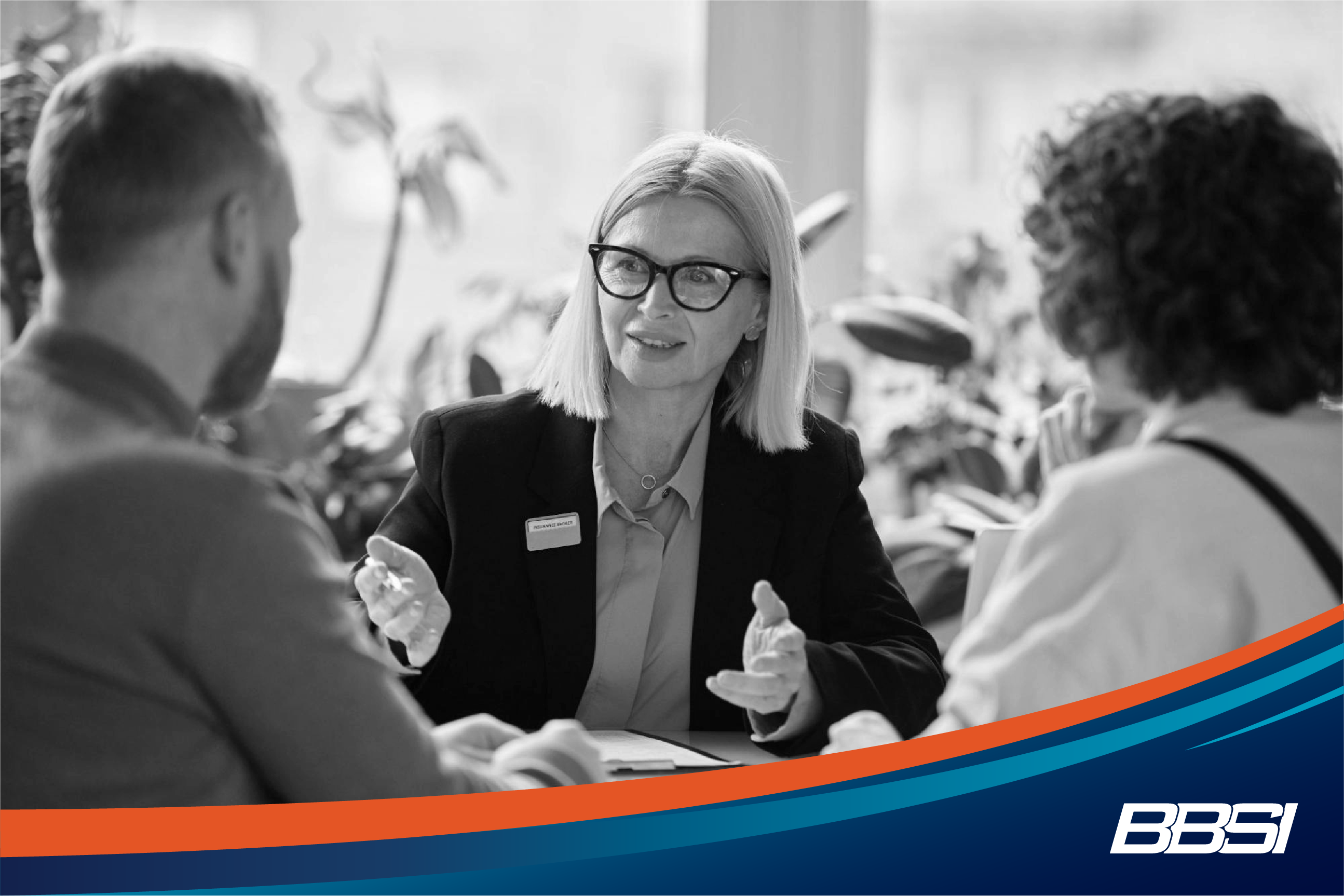 Expertise provided by Scott Williamson, BBSI Area Manager
Insurance brokers play a pivotal role in workers' compensation. They match businesses with suitable policies, negotiate rates with insurance carriers, and provide ongoing support. Insurance brokers must also stay up to date on ever-evolving insurance regulations.
With so much work on their plates, many insurance brokers can benefit from partnering with a professional employer organization (PEO). In this article, we will explain how PEOs help insurance brokers navigate the complexities of California workers' compensation.
Understanding California Workers' Compensation
To start, let's review the basic components of California's workers' compensation system. This includes no-fault insurance coverage, a base rating system, and Senate Bill 863.
No-fault coverage:

All California employers are required to carry no-fault insurance coverage. With this coverage, employees don't have to prove fault or negligence at the hands of their employers. California put this requirement in place to ensure its workers receive prompt medical treatment and wage replacements. This type of coverage also reduces the likelihood of legal disputes.

Base rating system:

Until the 90s, California had an open rating system. This system allowed insurance carriers to price their products as they saw fit. Since then, California has transitioned to a base rating system in which the California Workers' Compensation Insurance Rating Bureau (WCIRB) sets base rates and experience modifiers.

Senate Bill 863:

S.B. 863 is a piece of legislation signed into California law in 2012 to combat rising insurance costs, benefit delivery delays, and legal disputes. As one of California's most comprehensive workers' compensation reform bills, this bill adds complexity to the current insurance landscape.
California's workers' compensation system is one of the most heavily regulated in the country, and these regulations are just the tip of the iceberg.
Current Challenges Of California Workers' Compensation
One of the top issues with California's workers' compensation is cost suppression. California's current insurance commissioner has been preventing insurance carriers from raising rates. As a result, California workers' compensation is the cheapest it's been since 1973.
This rate suppression is leading some California insurance carriers to consider leaving the state for greater profits. With fewer carriers to choose from, insurance brokers may need help finding adequate plans for their customers in the future.
The Role of Insurance Brokers in California Workers' Compensation
Insurance brokers have a wide range of responsibilities regarding workers' compensation. Some of these tasks include:
Evaluating their clients' workers' compensation insurance requirements
Seeking out insurance carriers that can satisfy these requirements
Delivering customers the very best policies
Assisting businesses with managing their workers' compensation claims
Keeping up with California's changing regulations
Offering advice and expertise on insurance-related matters
Completing necessary administrative work
Along with being agents of their clients, insurance brokers are also agents of insurance carriers.
Six Ways PEOs Assist Insurance Brokers in California Workers' Compensation
As you can see, California insurance brokers can have a lot to manage. Fortunately, they don't have to navigate California's insurance market alone — PEOs can provide them with invaluable assistance. If you're an insurance broker trying to decide whether to partner with a PEO, look below at the benefits you can experience from doing so.
#1 Enhanced Competitive Advantage
Partnering with a PEO enables you to offer your customers access to your PEO's services, including payroll, health benefits, human resources (HR), risk mitigation, and business consulting. As a result, you can stand out from other brokers who don't offer this level of support.
#2 Streamlined Administrative Tasks
PEOs take over many of their client's administrative tasks, from payroll to claims management. By partnering with a PEO, you can pass along some of these administrative burdens to the PEO team while still getting paid for your services.
Your customers can enjoy a more efficient claims management process due to PEOs' streamlined workflows. Considering that 90% of California's workers' compensation claims take seven years to close (over double that of the median state), this efficiency can set you apart from other brokers.
#3 Access to More Customers, Products, and Services
Joining forces with a PEO can connect you with a large pool of potential customers. You may even secure more favorable rates with carriers by bundling these customers' insurance requests.
Speaking of insurance carriers, PEOs also have long-standing relationships with some of the best in the business. You can leverage these connections to offer your customers more competitive policies and alternative market solutions.
#4 Documented Risk Management
PEOs assist their clients with risk management and workplace safety programs. As such, their clients are less likely to have workplace accidents and injuries.
In the rare case of workers' compensation claims, your PEO partner can provide detailed documentation immediately. That's because PEOs keep records of clients:
Workplace safety measures:

Serious and willful claims are filed when employees accuse their employer of exhibiting negligence and deliberate intent or disregard for their safety. If OSHA determines that one of these claims has merit, the employer can be liable for damages beyond their workers' compensation benefits. PEOs document their clients' workplace safety initiatives so that they can quickly deliver any information OSHA needs during this type of investigation. Every situation is different. Check out our "How to Avoid Fraudulent Workers' Comp Claims" article to learn more.

Payroll and HR information:

PEOs take care of their clients' payroll and HR, so they always have their wage information ready. This information can be useful if an employee files a Private Attorneys General Act of 2004 (PAGA) lawsuit.
PEOs' detailed documentation can also considerably speed up the claims resolution process for your customers.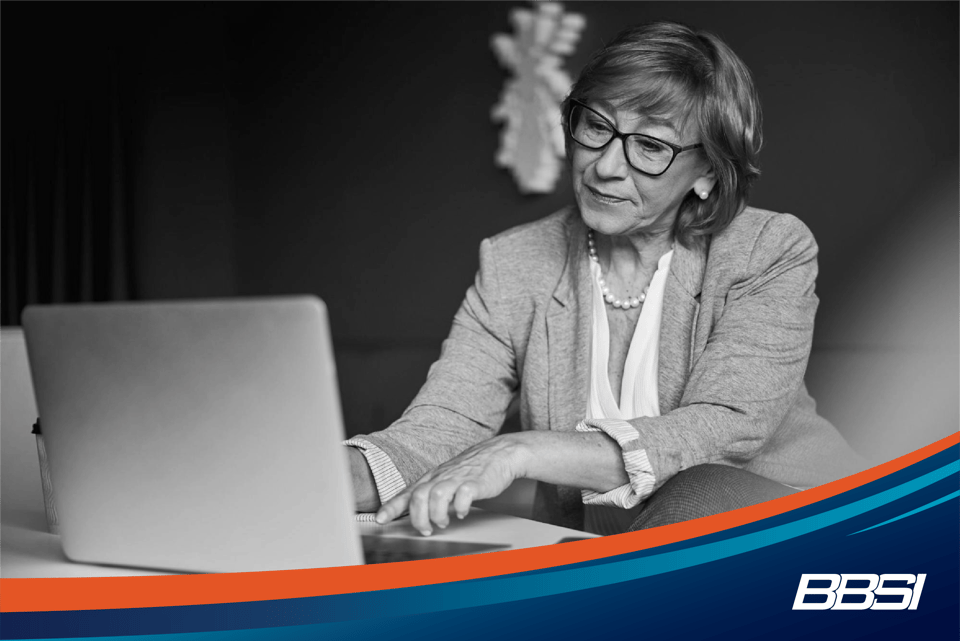 #5 Underwriting Assistance
When a PEO takes on a new business, they dig deep into their day-to-day operations, evaluate compliance concerns, and bolster risk management. Thus, they have a wealth of underwriting data at their fingertips.
When you work with a PEO, you can use this data to quickly assess your new customers' compliance needs and workers' compensation requirements.
Learn About How BBSI Onboards New Clients >
#6 Consulting and Advisory Support
California's insurance regulations are constantly evolving. Luckily, PEOs must stay current on the latest workers' compensation regulations to ensure their clients aren't at risk of penalties. As a PEO partner, you can request regular updates from them on new regulations.
With BBSI, you have access to our highly-trained HR representatives and an expansive network of fellow professionals who can get you the latest information. We also have a learning management system, BBSI U, that you can use to educate yourself and your team.
Why Does BBSI Partner With Insurance Brokers?
Now that you know what's in it for insurance brokers, you may wonder why PEOs pursue these partnerships. A PEO's primary goal is to improve their clients' businesses on every front, including risk mitigation.
From our experience at BBSI, some employers assume they can't afford workers' compensation coverage. This may lead them to forgo their mandated policies and fall out of compliance with California state law. We solve this affordability problem for our clients by partnering with skilled insurance brokers who can get them the best coverage at the most affordable rates.
Partner With BBSI to Grow Your Insurance Business
PEO partnerships can provide insurance brokers with many advantages. If you want in on these benefits, consider partnering with BBSI.
With over 50 years of experience, we're one of California's most trusted PEOs. And, as a BBSI Referral Partner, we'll help you protect your book of business, provide you with a new revenue stream, and work with you to support the success of our mutual clients. Reach out to learn how you can partner with BBSI today.
Disclaimer: The contents of this white paper/blog have been prepared for educational and information purposes only. The content does not provide legal advice or legal opinions on any specific matters. Transmission of this information is not intended to create, and receipt does not constitute, a lawyer-client relationship between BBSI, the author(s), or the publishers and you. You should not act or refrain from acting on any legal matter based on the content without seeking professional counsel.